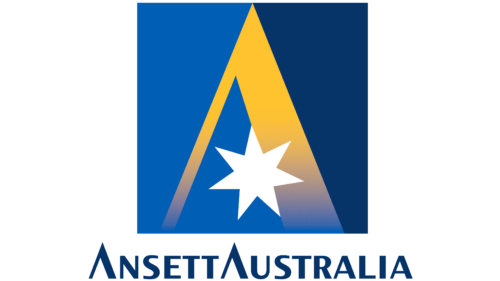 Ansett Australia Logo PNG
Ansett Australia: Brand overview
Ansett Australia, a pioneering airline group, has left an indelible mark on the Australian aviation industry for over six and a half decades. Originating as Ansett-ANA, the company connected Australians to domestic and international destinations, establishing itself as one of the country's leading airlines.
With the merger of Holyman's Airways and Butler Air Transport in 1935, Ansett-ANA emerged and quickly became a leader in the Australian aviation industry, offering reliable and efficient air transportation services.
Under the leadership of Sir Reginald Ansett, the airline experienced significant growth during the 1950s and 1960s. By expanding its fleet and introducing new routes, Ansett-ANA cemented its reputation as a leading airline known for its exceptional service, modern aircraft, and innovation.
In 1957, Ansett Airlines became the preferred choice for Australians exploring their country. Renamed Ansett Australia, the airline embodied the spirit of adventure and exploration.
Recognizing the growing demand for travel to Asia in the 1990s, Ansett Australia seized the opportunity and expanded its route network to include destinations in the region.
Unfortunately, financial difficulties forced Ansett Australia into administration in 2001, leading to its liquidation under a company formation agreement the following year.
Meaning and History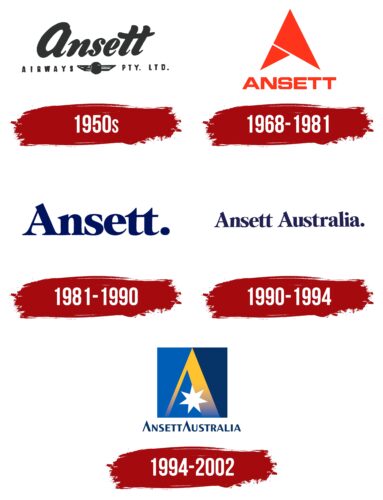 What is Ansett Australia?

Once a leading airline group, Ansett Australia was firmly based in Melbourne, Victoria. It served the Australian domestic market and, in the 1990s, expanded services to various destinations in Asia. Financial turmoil in 2001 brought it into receivership, and a subsequent organized liquidation in 2002 under a company formation agreement marked the end of its operations.
1950s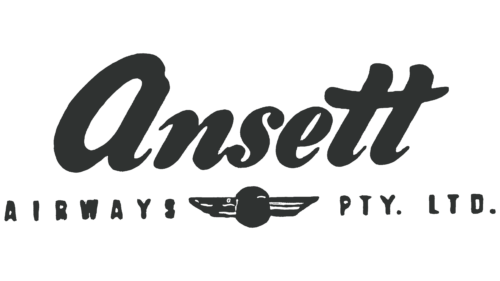 1968 – 1981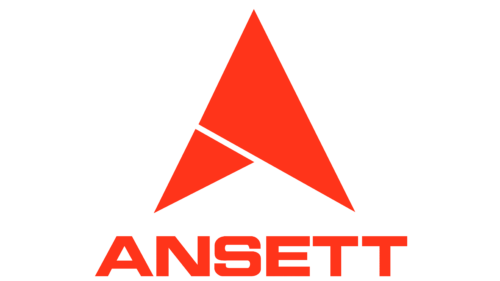 1981 – 1990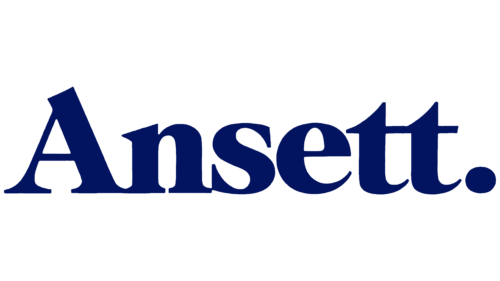 1990 – 1994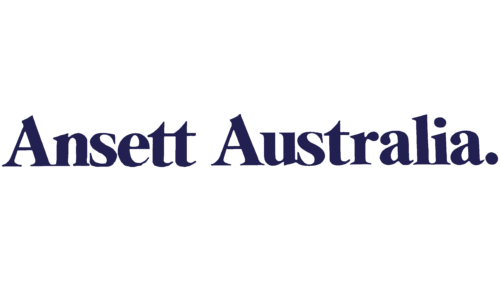 1994 – 2002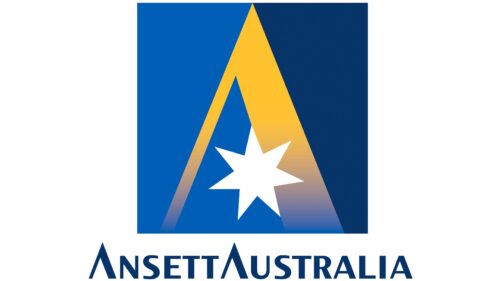 Ansett Australia's logo was created in 1994 and was used until the company went bankrupt. The top part of the logo, depicting a stylized letter "A," has an epic look due to its elongated shape resembling a mountain peak. It lacks a crossbar but features a seven-pointed white star, similar to the one on the flag of Australia. The two diagonals of the letter "A" are colored in a golden gradient and are set against a background of two shades of blue united in a square base. In this case, the blue is another reference to the country's flag, symbolizing the ocean. The brand name is written at the bottom in a unique font.
This logo reflects both the Australian identity and the ambition of the airline. The golden gradient on the letter "A" gives the logo a luxurious feel, hinting at the quality of service provided by the company. The use of a unique font for the brand name speaks to the company's desire to stand out in the competitive airline market.
Ansett Australia color codes
Denim

Hex color:
#005eb5
RGB:
0 94 181
CMYK:
100 48 0 29
Pantone:
PMS 2935 C
Dark Midnight Blue

Hex color:
#063469
RGB:
6 52 105
CMYK:
94 50 0 59
Pantone:
PMS 294 C
Fluorescent Orange

Hex color:
#ffc330
RGB:
255 195 48
CMYK:
0 24 81 0
Pantone:
PMS 1235 C