Arizona State Sun Devils is an association of 26 teams that belong to Arizona State University from the city of Tempe, Arizona. The association has 11 male and 15 female teams in football, basketball, baseball, gymnastics, golf, hockey, athletics, swimming, and other disciplines. The head of the department is Ray Anderson. Athletes are part of the NCAA Division I (FBS) and play at the Pac-12 Conference, Independent, Mountain Pacific Sports Federation.
Meaning and History

The old emblem of the university sports association depicts the devil in cartoon style created by Bert Anthony, an artist from Disney. Sparky runs, putting forward the trident as if he intends to capture up with his opponents. This image was presented in 1980. All elements of the logo are painted in Сrimson-Bordeaux color and have a golden edging. The face and forks of the "mischievous devil" (as it is called among the people) are yellow.
This version existed until 2011. Then the talisman has moved into the category of brand symbolism and is now used separately. It was replaced by another version where only the devil's forks are left. The trident is made close-up and is the central part of the emblem. All its ends are pointy, as is the shortened handle. The color of the pitchfork is golden; the edging line is dark crimson.
1980 – 2010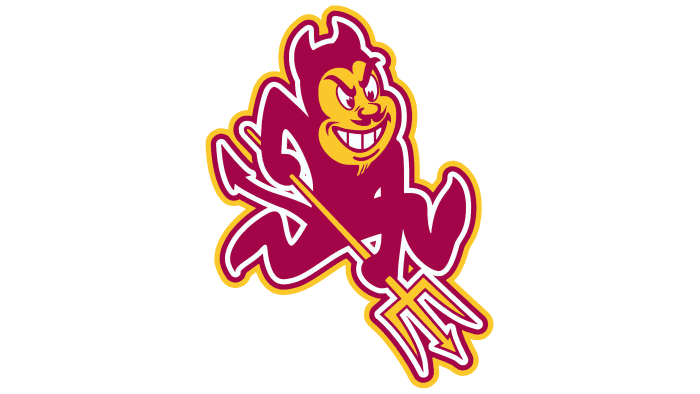 2011 – present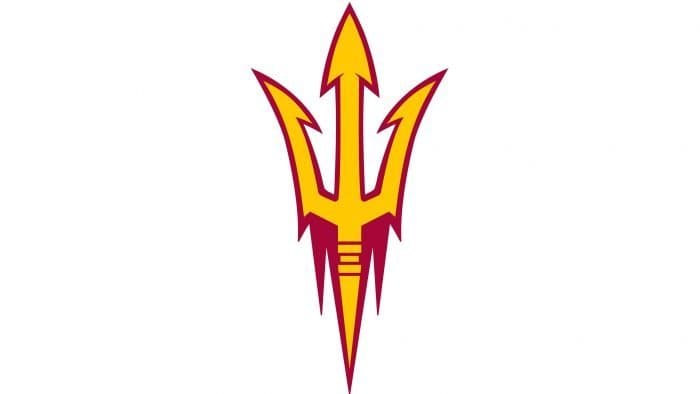 Arizona State Sun Devils Football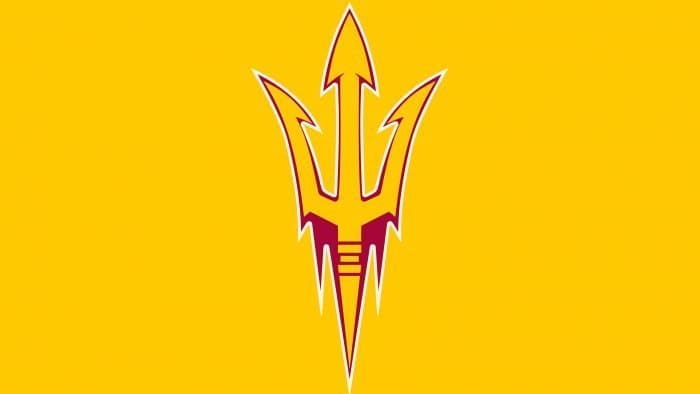 The university football team spent its first season in 1897. Performs in the division South. The most successful period for the team was 1970-1975. The total number of Conference trophies won is 17, including the Pac-12 award. The coach of the men's squad is Herm Edwards.
Arizona State Sun Devils Baseball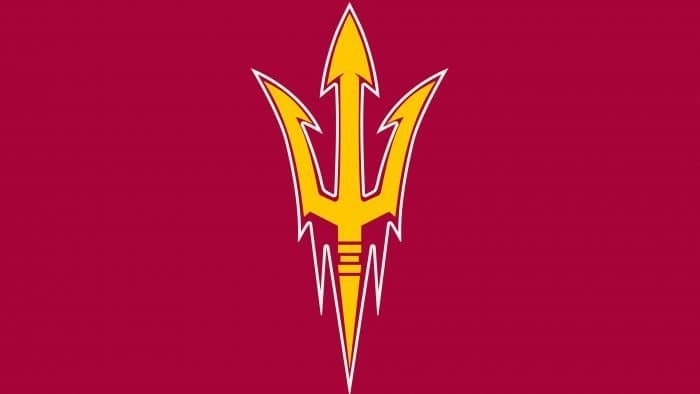 ASU is proud of its baseball team, as it is considered one of the most successful in the USA. It has won five national championships and boasts a third major victory in the World College Series. The team competed forty times in the NCAA tournament.