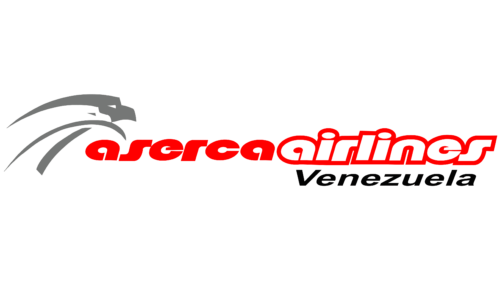 Aserca Airlines Logo PNG
The Aserca Airlines logo beautifully amalgamates symbolism, typography, and patriotism to create an evocative and aesthetically pleasing design.
Typography & Color: Both parts of the brand name are penned in a rounded lowercase font. The distinction between the two segments is achieved through an innovative use of color. The name "aserca" shines prominently in red, while "airlines" features white letters outlined in the same vibrant red, imparting an illusion of greater size and prominence. Red can often symbolize passion, energy, and love, indicating the airline's dedication and commitment to its service.
Patriotic Touch: Situated just below the brand name, the word "Venezuela" stands out in italicized black as a testament to the airline's roots and unwavering connection to its homeland. The choice of italics here suggests movement, a fitting tribute to the nation's dynamic spirit.
Eagle Emblem: To the text's left is a meticulously crafted grey eagle's head. Traditionally associated with freedom, power, and soaring heights, Eagles symbolize the airline's aspiration for excellence and freedom to traverse the skies. It reinforces the company's role as a guardian of the skies, ensuring safe and efficient travels for its passengers.
Dual Bird Representation: An intricate detail to note is the negative space within the eagle's depiction, revealing the head of a smaller bird. This dual representation stands for multiple meanings – perhaps a nod to the diverse avian life in Venezuela or a representation of the airline's commitment to long and short-haul flights, catering to varied passenger needs.
Contrast and Harmony: The design elements, from the font to the colors to the emblem, all work harmoniously. Yet, the subtle contrasts – be it in the color distinctions or the detailed imagery – ensure that each element retains its unique identity.
The logo for Aserca Airlines encapsulates the brand's ethos, its geographical roots, and its commitment to offering unparalleled service in the skies. The emblem speaks of tradition, commitment, and an innate connection to Venezuela, making it relevant and memorable.
Aserca Airlines: Brand overview
| | |
| --- | --- |
| Founded: | March 6, 1968 – May 22, 2018 |
| Founder: | Arturo Michelena International Airport, Valencia, Venezuela |
| Headquarters: | Grupo Cóndor C.A. |
| Website: | asercaairlines.com |
Established in the late 1960s, Aserca Airlines is a recognized air carrier based in Maracaibo, Venezuela. It caters to the demands of local and international air travelers with various services, including scheduled domestic flights and occasional overseas charter flights. Its main operational hub is La Chinita International Airport, located in its hometown, Maracaibo. However, it also significantly emphasizes other Venezuelan cities such as Caracas and Porlamar.
The fleet that enables Aserca to fulfill its operations efficiently comprises approximately ten aircraft, including models like ATR 42s, ATR 72s, and Boeing 737s. These aircraft are regularly dispatched to about 15 locations around the country, including, but not limited to, Maracaibo, Caracas, Barcelona, Porlamar, and Valencia.
The ownership of Aserca Airlines is in the hands of several Venezuelan investors, with some stake held by the government of the Zulia state. The airline had a rocky patch in 2018 when it was forced to halt its operations temporarily owing to some operational hiccups. Nonetheless, it rebounded and recommenced its flight operations after a few months.
To extend its services and reach, Aserca has also entered into codeshare agreements with several other airlines. Notable among these are Laser Airlines and Avior Airlines. This airline is responsible for the livelihood of approximately 500 individuals who are its employees, providing a range of services from passenger handling to cargo management and charter flights.
While Aserca Airlines continues to concentrate mainly on domestic routes within Venezuela, it has been granted permission to operate select international services, thus gradually expanding its footprint beyond the Venezuelan borders.
Meaning and History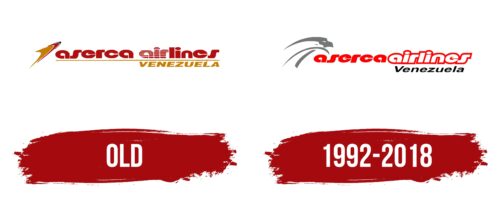 Old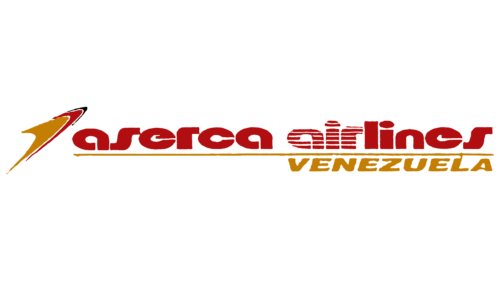 1992 – 2018