The Auburn Tigers are 20 university teams in 13 sports that are part of the Auburn University. Some of the teams have been in existence almost since the university opened in 1856. The university is located in Auburn, Alabama. The head of the sports department is Allen Greene. Athletes play in the Division I National Collegiate Athletic Association (NCAA) and are members of the Southeastern Conference (SEC).
Meaning and History

The university's debut logo is based on the image of the tiger, the mascot of Oberne athletes. The author is Phil Neel, who designed it in an animated style. In 1957, the animal received aggressive features: formidably raised eyebrows, closely watching eyes, and a curved jaw in a growl. The tiger's head is depicted in full-face and has a small cap with the letter "A," which indicates the name of the city and university. In this form, the emblem existed until 1970 inclusively. Then it was replaced by another trademark.
There is no longer an animal in the updated version – only two intersecting symbols in the form of a monogram. "AU" is superimposed on each other. They are placed in a strict sequence, as read: on the front background – "A," on the back – "U." They are painted in the official colors of the sports department – orange (burnt orange) and dark blue.
1957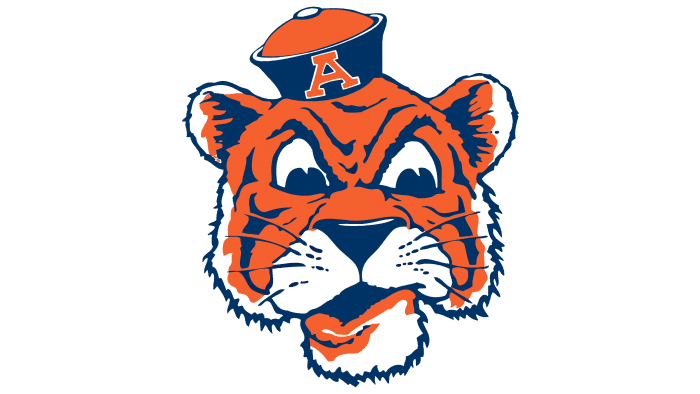 1971 – present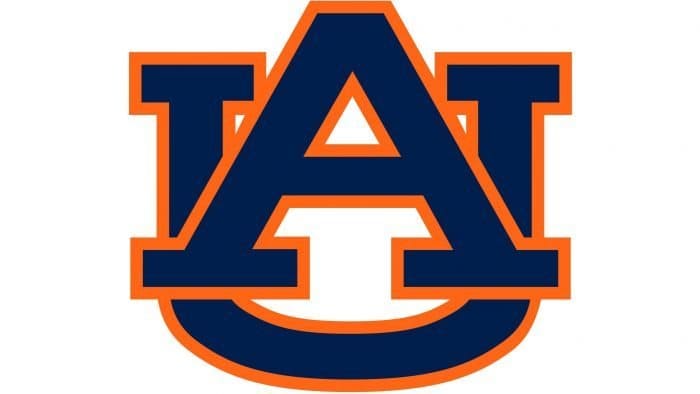 Auburn Tigers Football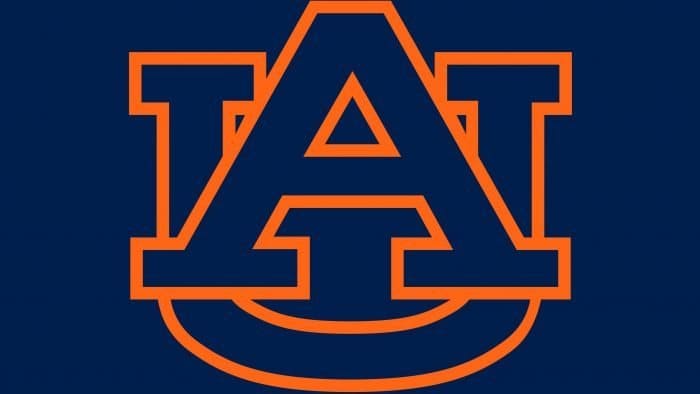 The football team made its debut in 1982. At present, it can boast 12 winning seasons. It has won 12 conference championships and eight more as part of the NCAA. She plays her home games on the field in the Jordan-Hare Stadium complex. He is training under the guidance of Gus Malzahn.
Auburn Tigers Baseball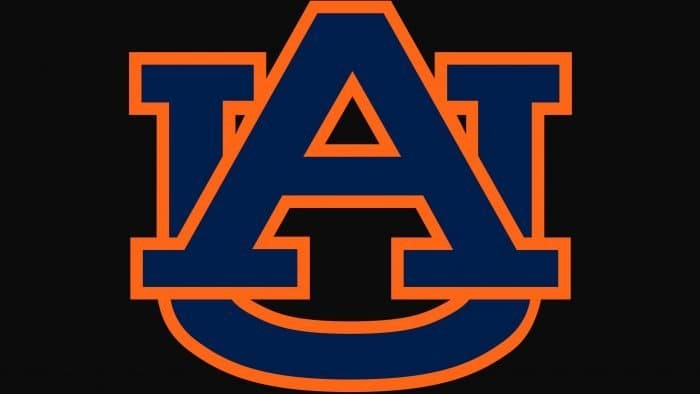 The baseball team came to the university in 1895. By the fall of 2019, it already had 6 SEC tournaments won and 3 SEC Tournament titles. She had 22 events as part of the NCAA Regionals and reached the CWS (College World Series) five times.
Auburn Tigers Basketball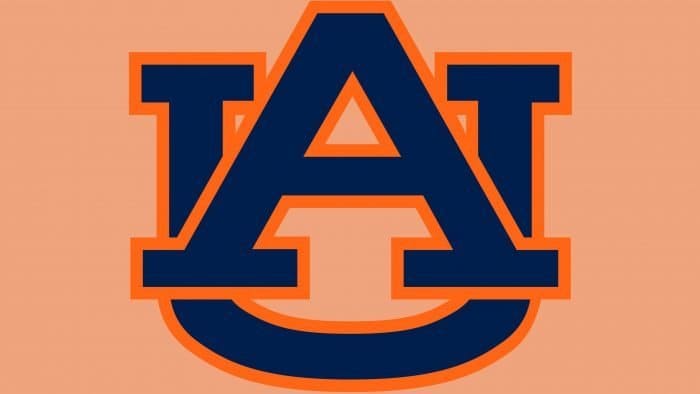 The starting season of the men's basketball team started in 1906. It won 4 SEC regular-season championships and 2 SEC Tournaments. The women's squad appeared in 1972 and became no less successful. He has five victories in regular SEC competitions and 4 – in the SEC Tournament.