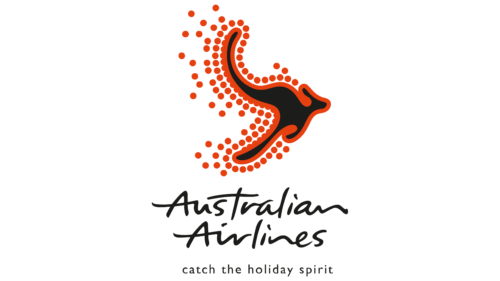 Australian Airlines Logo PNG
The Australian Airlines logo is a bright and memorable sign that conveys the spirit of Australian nature and hospitality. The company's emblem consists of several elements, each with meaning and symbolism.
The upper part of the logo is an image of a kangaroo – the symbol of Australia, which is associated with power and speed. The black color of the kangaroo and the orange outline symbolize stability and reliability, while the orange dots around the perimeter add brightness and energy.
In the middle of the logo is the name Australian Airlines, handwritten in bold. This gives the logo individuality and uniqueness and emphasizes the Australian nationality of the company.
The lower part of the logo contains the slogan "catch the holiday spirit," which encourages passengers to experience adventure and enjoy every moment of their trip. The black color of the slogan symbolizes style and elegance.
Overall, the Australian Airlines emblem reflects the company's adventure, hospitality, and individuality values. The company strives to provide its passengers with the best service and an unforgettable experience from every flight. The logo is a bright and memorable sign that conveys the spirit of Australia and symbolizes reliability and energy.
Australian Airlines: Brand overview
| | |
| --- | --- |
| Founded: | 1946 – 1994 (Trans Australia Airlines), 2001 – 2006 (Australian Airlines) |
| Founder: | Qantas Group |
| Headquarters: | Sydney, New South Wales, Australia |
Between 2002 and 2006, a budget airline named Australian Airlines graced the skies in Australia. This domestic carrier was a subsidiary of Qantas, one of the country's most significant airline companies. Its establishment aimed to provide cost-effective flight options for domestic travelers, significantly extending Qantas' reach within the Australian market.
The fleet of Australian Airlines, comprising 10 Boeing 717 aircraft, was purposefully built to serve Australia's largest urban areas. Its journey began in 2002, following a transformation from Impulse Airlines, an entity previously absorbed by Qantas. Despite being categorized as a low-cost carrier, the airline did not compromise on service quality, offering its passengers a comprehensive, full-service package.
Employing over 1300 personnel, Australian Airlines annually transports approximately 2.6 million passengers. Its primary routes connected the major Australian cities such as Sydney, Melbourne, Brisbane, and Adelaide, thus facilitating convenient interstate travel.
However, by 2006, Qantas decided to consolidate Australian Airlines into its primary operations. This move marked the end of the Australian Airlines brand, and it became a strategic step in Qantas' ongoing battle with rival low-cost carriers, including Virgin Blue.
Following the integration, the Boeing 717 aircraft that once flew under the Australian Airlines banner continued their service for Qantas before their eventual decommissioning. The story of Australian Airlines may have been brief, but its impact on the domestic aviation industry in Australia was indubitably significant.
Meaning and History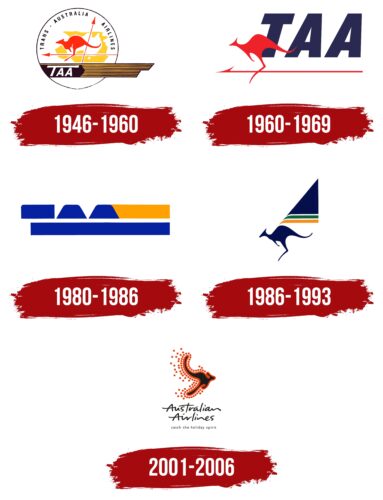 1946 – 1960
1960 – 1969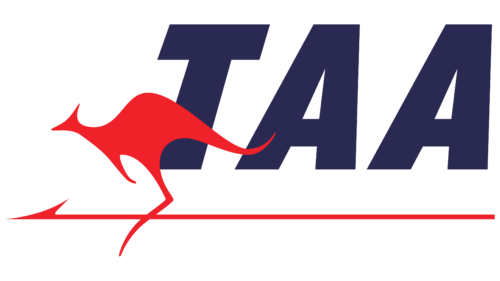 1980 – 1986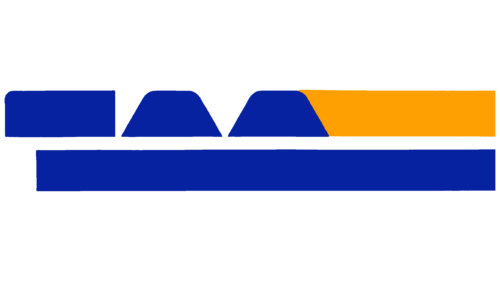 1986 – 1993
2001 – 2006
Australian Airlines color codes
Eerie Black

Hex color:
#1c1c1b
RGB:
28 28 27
CMYK:
0 0 4 89
Pantone:
PMS Neutral Black C
Scarlet

Hex color:
#e74010
RGB:
231 64 16
CMYK:
0 72 93 9
Pantone:
PMS 1655 C