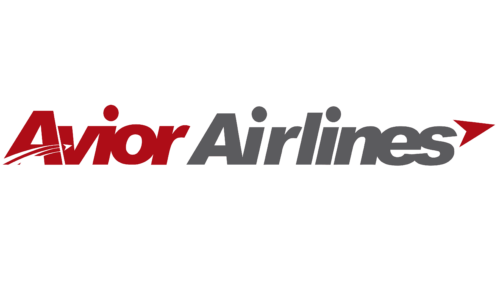 Avior Airlines Logo PNG
The Avior Airlines logo is a simple sign of the journey from humble beginnings to a big name in the sky. Sure, they've been through tough times but have managed to soar again. Today, their goal is to get you from point A to point B and make flying a part of Venezuela's future.
Avior Airlines: Brand overview
In 1994, Avior Airlines, officially known as Aviones de Oriente C.A., based in bustling Barcelona, quickly became Venezuela's leading airline.
Avior Airlines was originally a charter airline serving the Venezuelan oil industry. Its first flight, a Shorts 360 airplane, connected Barcelona and Caracas.
The year 2005 was a landmark year for Avior Airlines: its fleet was enriched with a Boeing 737-200 aircraft, which allowed it to increase the level of customer service. It also opened regular flights to such popular destinations as Curaçao, Santo Domingo, and Panama City.
In 2011, the company received two new Boeing 737-400 aircraft, which resulted in increased capacity and improved service quality. In 2017, the airline was recognized as the best regional airline in South America by the Skytrax World Airline Awards.
Meaning and History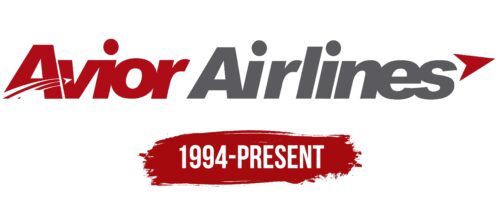 What is Avior Airlines?

Avior Airlines, legally known as Aviones de Oriente C.A., is an airline based in Barcelona, Venezuela.

During its existence, the airline has evolved from a short-haul route operator to a prominent player in the Venezuelan aviation industry. Today, it serves a network of domestic and international destinations, connecting Venezuela with key points in South America and the Caribbean. The airline is known for its commitment to service, reliability, and favorable prices, making it popular with passengers.
1994 – today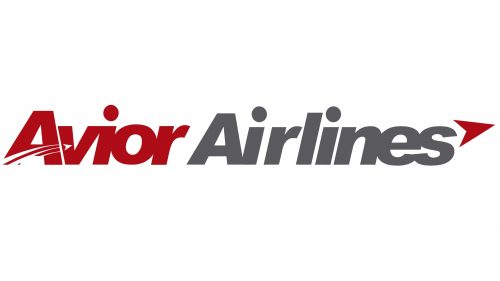 The emblem of the Venezuelan carrier has a purely professional character, dominated by specific aviation paraphernalia. The Avior Airlines emblem shows two airplanes: one on the left side of the letter "v" and the other on the upper curve of the letter "s." Both airplanes are shaped like arrows pointing to the right. The first is a miniature white airplane; the second is a larger red airplane. The first word of the company's name is colored red and accented with three white stripes, giving the symbol a dynamic feel. The second part of the name is in gray. Some letters in the text are closely connected; they are lowercase and rounded.
The color scheme – red, white, and gray – emphasizes the professional aspect and symbolizes various elements significant for aviation. Red symbolizes dynamism and speed, white symbolizes cleanliness and safety, and gray is often associated with neutrality and efficiency.
Avior Airlines color codes
Carnelian

Hex color:
#ae0d17
RGB:
174 13 23
CMYK:
0 93 87 32
Pantone:
PMS 485 C
Davy's Gray

Hex color:
#5b5b5e
RGB:
91 91 94
CMYK:
3 3 0 63
Pantone:
PMS Cool Gray 11 C