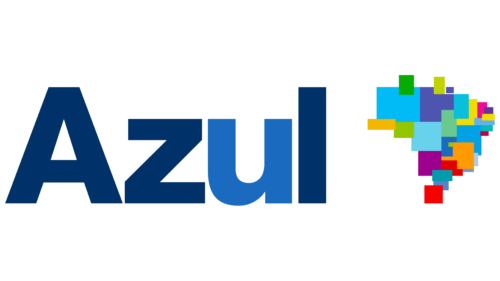 Azul Brazilian Airlines Logo PNG
Azul Brazilian Airlines: Brand overview
Azul Brazilian Airlines has changed the perception of air transportation in the country with its innovative approach. Founded in 2008, Azul Linhas Aéreas Brasileiras S/A aims to offer frequent and affordable flights to underserved markets.
David Neeleman, founder of Azul Brazilian Airlines and an aviation industry veteran, envisioned making air travel in Brazil more affordable. In line with this vision, he launched the airline on May 5, 2008.
On December 15, 2008, Azul Brazilian Airlines inaugurated a new era of travel in Brazil with the introduction of its fleet of 76 Embraer 195 jets.
In April 2017, Azul Brazilian Airlines made a significant leap with its initial public offering (IPO) on the Brazilian stock exchange.
Azul Brazilian Airlines has consistently strived to improve service quality and meet the growing needs of its customer base. To this end, the airline has embarked on fleet modernization, introducing fuel-efficient aircraft such as the Airbus A320neo and the larger Airbus A330.
Since its inception, Azul Brazilian Airlines has driven a revolution in the Brazilian aviation industry.
Meaning and History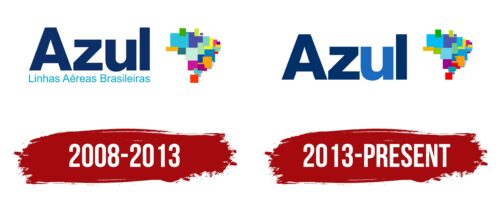 What is Azul Brazilian Airways?

Azul Brazilian Airlines, or simply Azul, is a well-known airline based in Barueri, a suburb of São Paulo. It was founded on May 5, 2008, by David Neeleman, a Brazilian-born entrepreneur known as the founder of the American budget airline JetBlue. In 2008, the airline was named Azul, which means "blue" in Portuguese, after a naming contest in which the word "Samba" was in the lead. Azul is now a public company on the Brazilian stock exchange, known under the ticker AZUL4.
2008 – 2013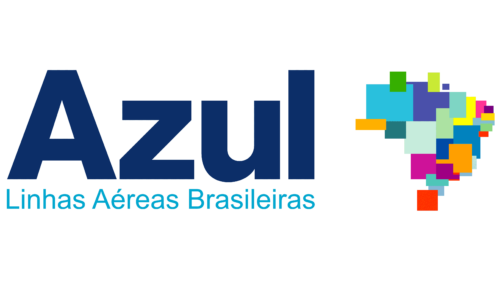 2013 – today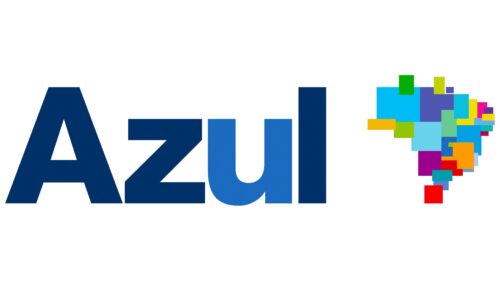 The Azul Brazilian Airlines logo includes only the first word of the brand name, written in large blue letters. In particular, the letters "A," "Z," and "L" are in a darker shade, while the letter "U" is in a lighter shade. Next to them are many brightly colored polygons. The graphics are done in a patchwork style, consisting of many small multicolored geometric shapes superimposed on each other. Although the design appears chaotic at first glance, it actually follows the shape of Brazil, the airline's country of origin.
The choice of patchwork design emphasizes the diversity and vibrancy of Brazilian culture. The use of different shades for the letters in the brand name adds visual interest and symbolizes the versatility and breadth of the airline's services. The juxtaposition of multi-colored geometric shapes serves as a metaphor for the different destinations served by the airline, each of which is unique but together form a picture of Brazil.
Azul Brazilian Airlines color codes
Dark Midnight Blue

Hex color:
#003168
RGB:
0 49 104
CMYK:
100 53 0 59
Pantone:
PMS 294 C
YInMn Blue

Hex color:
#1a6bbf
RGB:
26 107 191
CMYK:
86 44 0 25
Pantone:
PMS 285 C