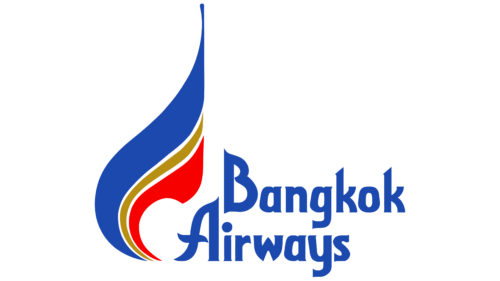 Bangkok Airways Logo PNG
Bangkok Airways: Brand overview
Since its founding in 1968, Bangkok Airways has risen to prominence in the Southeast Asian aviation industry. Headquartered in Bangkok, Thailand, Bangkok Airways continues to conquer the top, cementing its position as a key player in the industry.
Started in 1968 as Sahakol Air, Bangkok Airways initially specialized in providing air cab services for various oil and gas exploration organizations in the Gulf of Thailand.
In 1986, the airline entered the international arena by launching its first international route between Bangkok and Krabi. Since then, Bangkok Airways has continued to expand its network, connecting popular destinations such as Phuket, Chiang Mai, and Samui. This growth has strengthened Bangkok Airways' position as a trusted partner in the air transportation industry.
An important milestone in Bangkok Airways' development was in 2004 when the company went public by listing its shares on the Stock Exchange of Thailand.
Bangkok Airways' commitment to service excellence and customer satisfaction has earned it many prestigious awards, including the prestigious Skytrax World Airline Award for Best Regional Airline and TTG Travel Awards for Best Regional Airline in Asia Pacific.
Bangkok Airways flies from its main hub, Suvarnabhumi Airport, one of the busiest airports in the region, to a range of destinations in Thailand, Cambodia, Hong Kong, Laos, Maldives, Myanmar, Singapore and Vietnam.
Meaning and History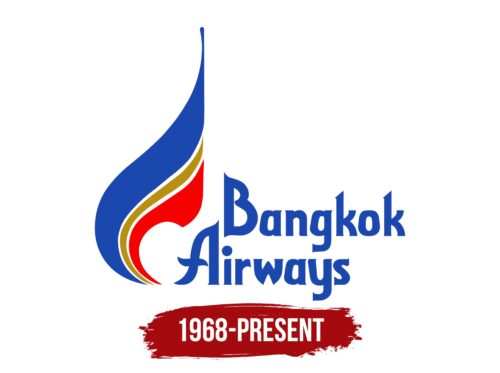 What is Bangkok Airways?

Bangkok Airways Public Company Limited is a well-known regional airline based in Bangkok, Thailand. Founded in 1968, the airline originally operated as Sahakol Air, providing contract air cab services to various organizations such as the Overseas International Construction Company (OICC), the United States Operating Mission (USOM), and several oil and natural resource exploration organizations in the Gulf of Thailand. The carrier operated scheduled flights to destinations in Thailand, Cambodia Hong Kong, Hong Kong, Laos, Maldives, Myanmar, Singapore, and Vietnam. The transformation of Sahakol Air into the modern Bangkok Airways signifies a shift from a specialized service provider to an integrated airline serving a broader market.
1968 – today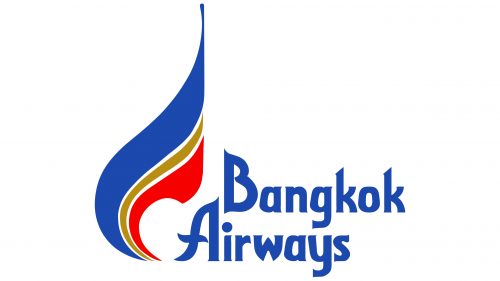 The main symbol of Bangkok Airways is a representation of three curved lines: red, blue, and gold. Two of these colors are borrowed from the flag of Thailand. The shape of the emblem is reminiscent of the country's unique architecture, which is characterized by domes with pointed tops. The graphic symbol resembles a stylized feather or flame. The name of the airline is written in blue letters on the right side and is divided into two levels. The font has a unique design with smooth curves, sharp serifs, and jagged edges.
The choice of the colors of the Thai flag speaks to a strong sense of national identity. The unique design of the font, with its distinctive features, speaks to the airline's commitment to providing a unique experience for its passengers. Stylized elements in the form of a feather or flame symbolize freedom and dynamism, echoing the airline's corporate identity.