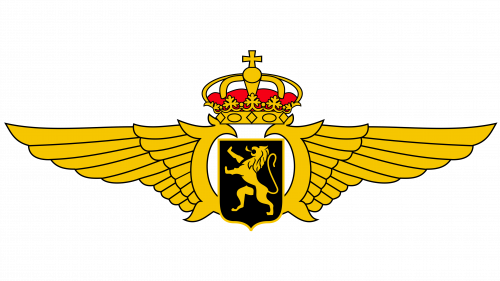 Belgian Air Component Logo PNG
Belgian Air Component: Brand overview
Founded in 1909, Belgian Air Component has traveled an exceptional path marked by pioneering achievements and unwavering dedication.
In 1909, just a few years after the Wright Brothers' monumental flight, Belgium introduced military aviation.
During the 1920s and 1930s, the Belgian aviation component invested heavily in developing its capabilities, introducing modern aircraft such as bombers, fighters, and training planes.
The second half of the twentieth century witnessed a revolution in aviation, with the Belgian aviation component at the forefront. The emergence of the newest fighter jet, the F-16 Fighting Falcon, cemented the Belgian Air Force's position as a leader in the field of fighter aviation. But the development of aviation did not end there – it expanded its capabilities to include aerial reconnaissance, transportation, and aerial refueling.
Meaning and History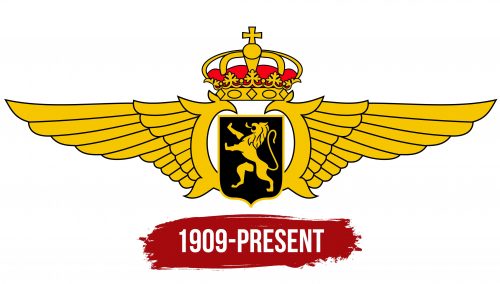 What is Belgian Air Componen?

The Belgian Air Component, known in Dutch as Luchtcomponent and in French as Composante air, makes up the air arm of the Belgian Armed Forces. The component, founded in 1909, is one of the oldest airlines in the world. Until January 2002, it was officially considered the Belgian Air Force. The history of aviation has undergone many changes and transformations. Emerging as a military aviation unit, it has rapidly increased its power and technological sophistication while maintaining a crucial role in the Belgian defense system.
1909 – today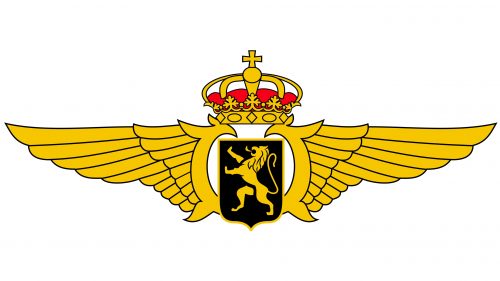 The Belgian aviation component's primary focus is air combat, which is reflected in its logo, which features large golden wings, a symbol of flight. Other elements are taken from the country's smaller coat of arms. For example, an ornate royal crown is depicted at the top. This indicates the subordination of the military structure to the ruling power. In the center is a black heraldic shield with a pointed base, against which a golden lion is depicted. The lion stands on its hind legs and faces to the left.
The golden wings symbolize flight and indicate superiority in aviation. The richly decorated royal crown signifies the legitimacy and authority under which the Belgian aviation component operates. The heraldic shield and the golden lion are traditional symbols of Belgium, further emphasizing the organization's involvement with national history and values.