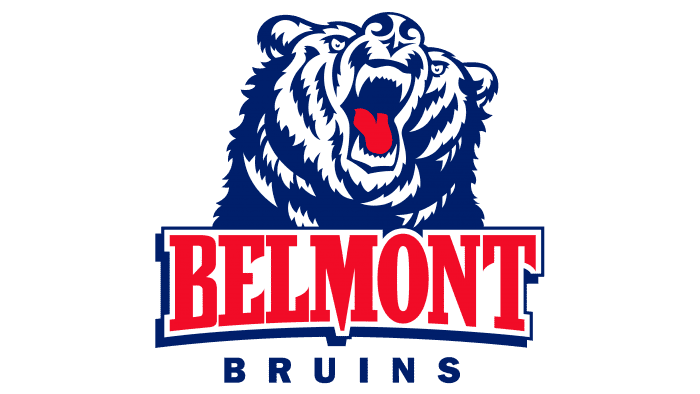 Belmont Bruins Logo PNG
The Belmont University Athletic Association chose the bear as their symbol, placing the face of the fearsome animal in the Belmont Bruins logo. The emblem indicates an affiliation with the organization and symbolizes a willingness to protect and fight for victory.
Belmont Bruins: Brand overview
| | |
| --- | --- |
| Founded: | 1981 |
| Headquarters: | Nashville, Tennessee, U.S. |
| Website: | belmontbruins.com |
Belmont Bruins is a university association consisting of 17 inter-university teams (8 men's and nine women's) in several sports. Among them – basketball, baseball, football, and others. The department belonged to Belmont University and appeared immediately after its opening in 1890, located in the city of Nashville, Tennessee. The department is part of the NCAA Division I, belongs to the Ohio Valley Conference. Scott Corley heads the sports division.
Meaning and History


Since 1981, a formidable bear with a sprawling mouth has appeared on the emblem of the teams of this university. The bear looks between the words "Belmont" and "Bruins" as if it comes out of the den, making the inscriptions on one side have an arched shape. The image of the beast is contoured, delineated by a thin blue line. The word combination, on the contrary, is distinct, wide, catchy red.
The current version of the logo was adopted in 2003 and represented an aggressive bear that roars, frightening opponents. Blue lines are thickened and form not only the outlines of the animal but also shadows. Under the bear's head, there is the word "Belmont." It is written in upper-case font and is complemented by serifs. Even lower is the second part of the name – a miniature inscription "Bruins." The colors of the emblem are the same – red and blue.
What is Belmont Bruins?

Belmont Bruins is an athletic department from Nashville, Tennessee, belonging to the local Belmont University. It includes 17 student teams participating in NCAA Division I and is part of the Missouri Valley Conference. The organization received its current name in 1995; before that time, it was known as the Rebels.
1981 – 2002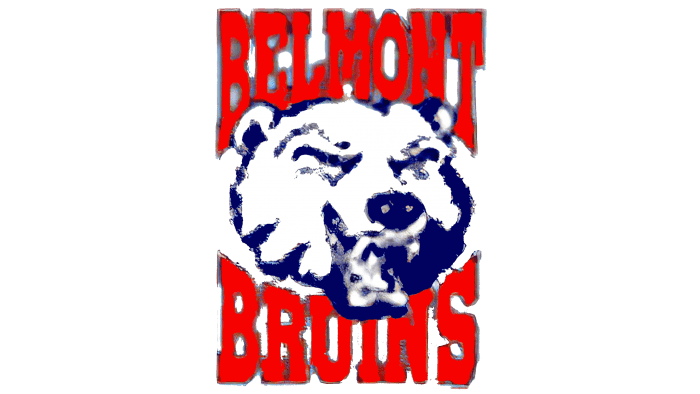 2003 – today
Belmont Bruins Basketball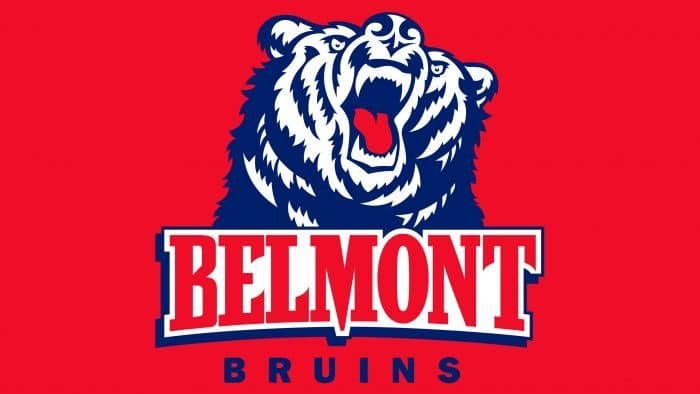 The men's and women's basketball teams at Belmont University are renowned for their fierce competition with representatives of another Nashville University – Lipscomb University. The university team holds home competitions at the Curb Event Center, which is located on campus.
Belmont Bruins Baseball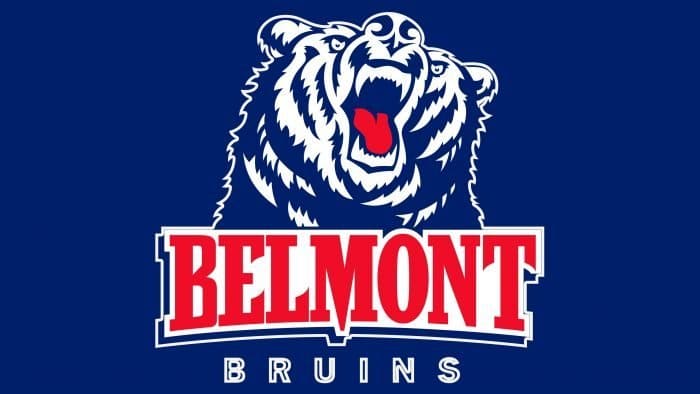 Although the university baseball team is not one of the top American representatives of this sport, it confidently demonstrates excellent results. Her home stadium is ES Rose Park.
Font and Colors
Belmont Bruins color codes
Philippine Red

Hex color:
#c8102e
RGB:
200 16 46
CMYK:
0 92 77 22
Pantone:
PMS 185 C
Dark Sapphire

Hex color:
#00205b
RGB:
0 32 91
CMYK:
100 65 0 64
Pantone:
PMS 2758 C