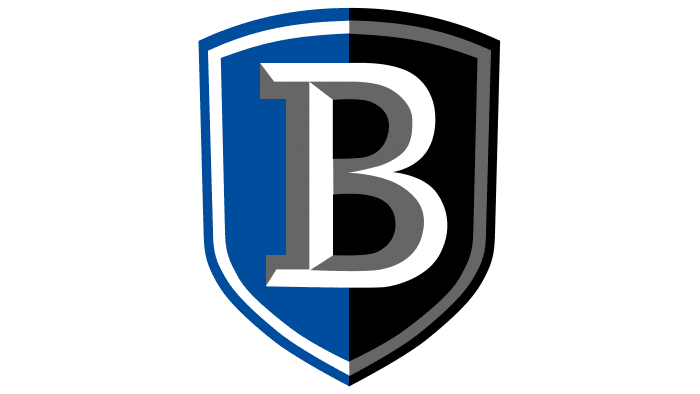 Bentley Falcons Logo PNG
The symbolism of the Bentley University athletic department includes the Bentley Falcons logo with elements of heraldry. The effectiveness of protecting the institution's athletic interests and perseverance in pursuing victory reflects the shield. Affiliation is symbolized by a large B in the center.
Bentley Falcons: Brand overview
| | |
| --- | --- |
| Founded: | 1988 |
| Headquarters: | Waltham, Massachusetts, U.S. |
| Website: | bentleyfalcons.com |
Bentley Falcons is a sports department that is part of the private university of Bentley University, which was formed in 1917. The head of the association, which includes 21 teams, is Bob DeFelice. Location – Waltham City, Massachusetts. The department is a member of the NCAA Division II and participates in the Northeast-10 Conference and Atlantic Hockey conferences.
Meaning and History


Since 1988, the letter "B" has become the central element of the university sports emblem. In the first version, a falcon is placed on its background – a symbol of the Waltham teams. A powerful bird is depicted flying upward with lightning in its clawed legs. The diagonal trajectory of movement indicates the desire to take off to overcome a great height. "B" is circled by an open loop, emphasizing the streamlining of semi ovals. The middle part closes and extends beyond the front legs, forming a small protruding element.
In 2013, the sports department revised the logo, giving the leading role to a capital letter. In the current version, it is on the shield, vertically divided into two equal parts. The right one is black with a dark gray edging; the left one is blue with a white stroke. The color palette "B" is monochrome. The upper and lower elements of the letter are elongated.
What is Bentley Falcons?

Bentley Falcons is an athletic department belonging to Bentley University in Waltham, Massachusetts. It includes 21 student teams. They compete within NCAA Division II, as well as in the Northeast-10 Conference and Atlantic Hockey's first division. The most successful among them are soccer players, basketball players, and hockey players.
1988 – 2012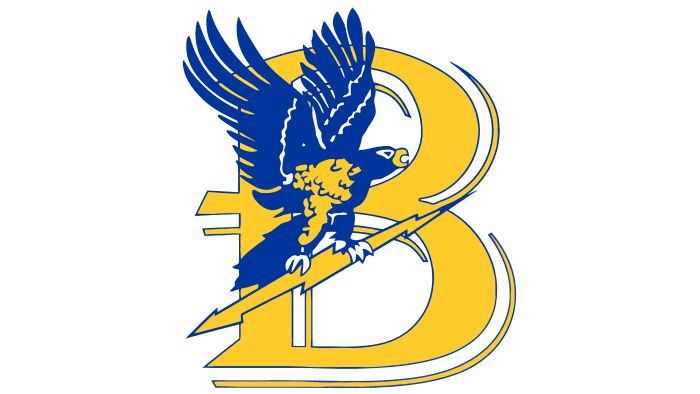 2013 – today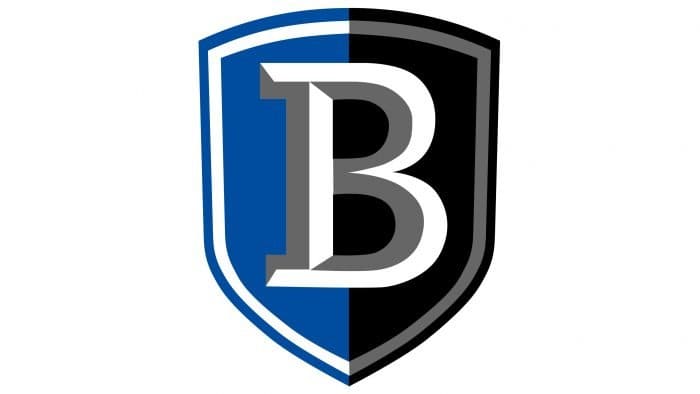 Bentley Falcons Football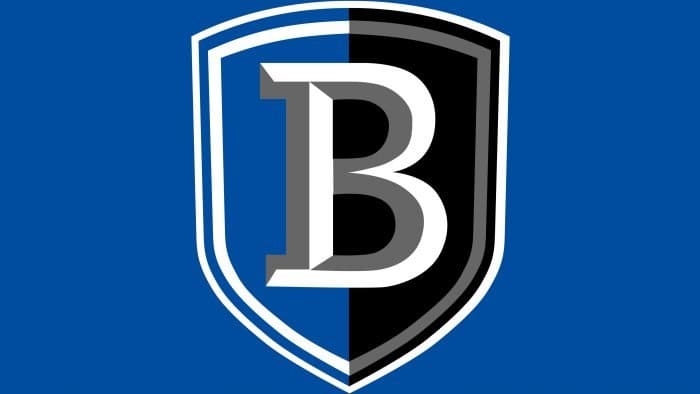 A soccer team competes in the NCAA Division II. He spends his home games at the local stadium at Bentley University. Trains athletes Bill Kavanaugh.
Bentley Falcons Basketball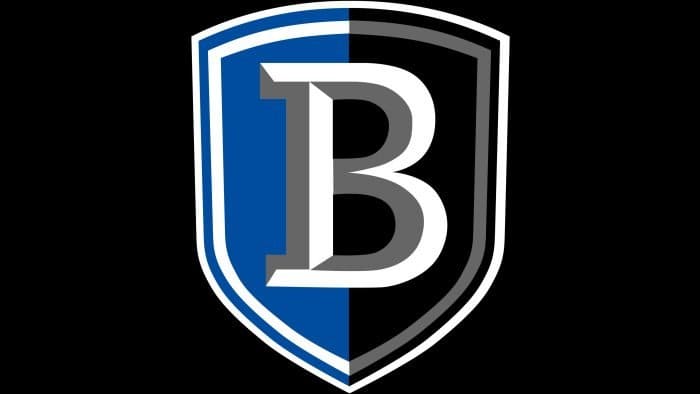 The most successful year for the college men's basketball team was the 2008th. Then representatives of the Bentley Falcons set a record for one of the longest-running series of victories in the regular games of Division II. The female squad brilliantly completed the 2013 season and won with a record score of 35-0 in the second division of the National Championship NCAA.
Font and Colors
Bentley Falcons color codes
Blue

Hex color:
#1b5faa
RGB:
27 95 170
CMYK:
84 44 0 33
Pantone:
PMS 2945 C
Taupe Gray

Hex color:
#88898a
RGB:
136 137 138
CMYK:
1 1 0 46
Pantone:
PMS Cool Gray 8 C
Black

Hex color:
#000000
RGB:
0 0 0
CMYK:
0 0 0 100
Pantone:
PMS Process Black C