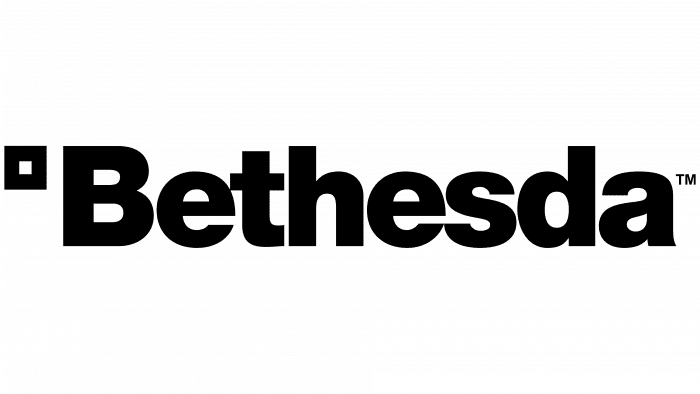 Bethesda Logo PNG
The Bethesda logo looks like it's asking, "What's your next move?" Its square cursor is ready to hit the road and draw new stories and worlds for battles and campaigns. The emblem embodies the programmer's clear and measured commands, which turn into a new game without lags and confusion.
| | |
| --- | --- |
| Founded: | June 28, 1986 |
| Founder: | Christopher Weaver, Ed Fletcher |
| Headquarters: | Rockville, Maryland, US |
| Website: | bethesda.net |
Bethesda Softworks is a subsidiary of ZeniMax Media Inc. that specializes in the production of computer games. It was founded in 1986 and has become famous for its bestselling books such as Fallout, Skyrim, Oblivion, and Morrowind. In 2001, 2 studios left the division, called Bethesda Game Studios. They started developing video games, and Bethesda Softworks was publishing them.
Meaning and History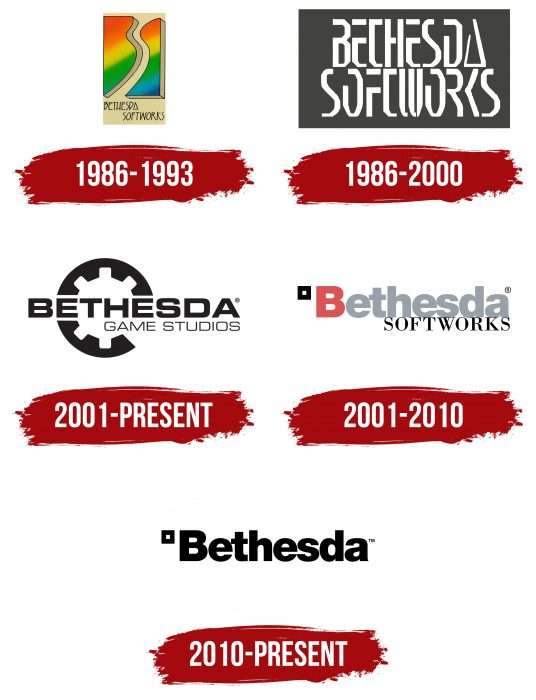 At first, the company was owned by Media Technology Limited. In 1999, they were bought by ZeniMax Media Inc. holding, and in 2020 they all became part of Microsoft Corporation. Frequent ownership changes and restructuring have affected the Bethesda brand, so it has a minimum of 5 logos in different styles.
What is Bethesda?

Bethesda Game Studios develops PC games, and Bethesda Softworks publishes them. Until 2002, they were one, but then they separated, so now they should not be confused. Both are part of ZeniMax Media, which multinational Microsoft has owned since 2021.
1986 – 1993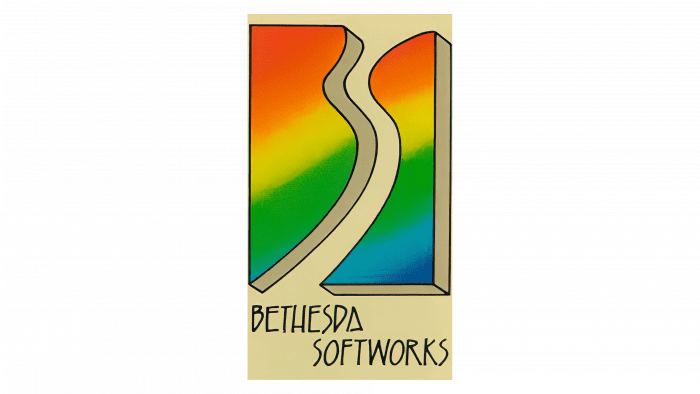 When Bethesda Softworks became a division of Media Technology Limited, its first games were marked with a rectangular emblem with two geometric shapes in the shape of the letters "B" and "S." Elements with a rainbow gradient stood out brightly against a light sandy background. At the bottom was the name of the company in stylized black letters.
1986 – 2000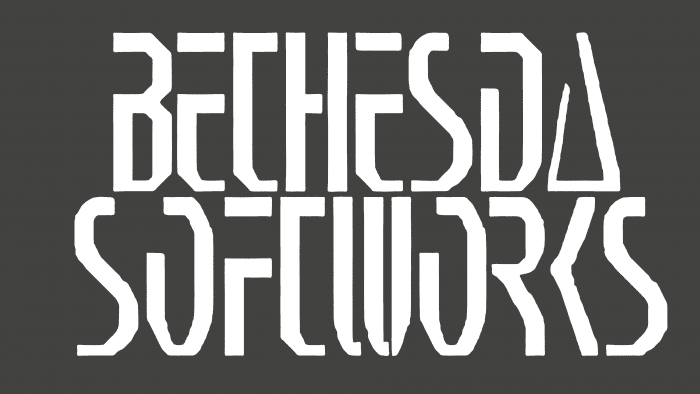 Simultaneously with the first logo, another version was used – a dark gray rectangle with a white inscription "BETHESDA SOFTWORKS." The designers chose an unusual font consisting of sketchy polygonal characters.
2001 – 2010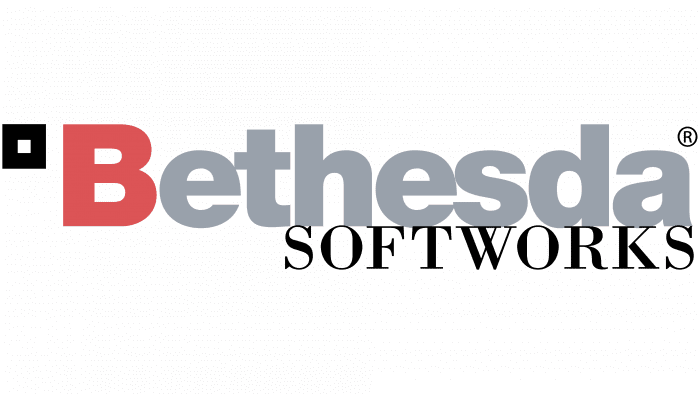 In 1999 the company passed to a new owner – ZeniMax Media Inc. After that, she re-branded and approved a simple logo in the form of three-color lettering. The B in BETHESDA was uppercase and red, and the rest of the letters were lowercase and gray. The second part of the name was in the lower right corner and was executed in black capital letters. The designers have placed a special icon at the top left – a black square with a white center. The same element is found on the emblem of the ZeniMax media holding.
2001 – today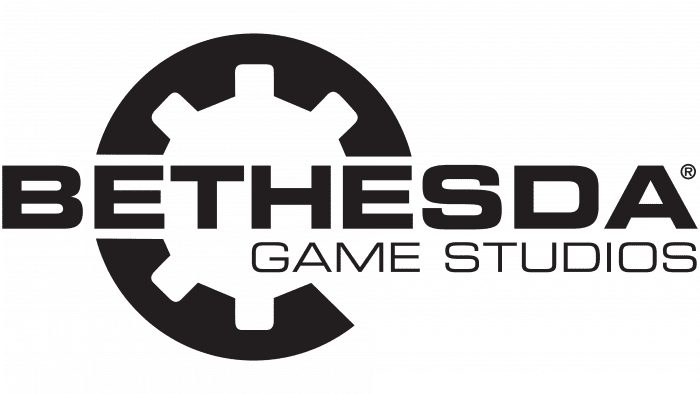 In 2001, Bethesda Softworks and Bethesda Game Studios split up. All developers moved to a new structure that received a separate logo. It features the company's full name and features a stylized gear that resembles a Fallout vault door. But since the Fallout license was only acquired in 2004, many speculate that BGS did not have its logo until then. The very first boxes of games confirm this without the developer's brand name.
2010 – present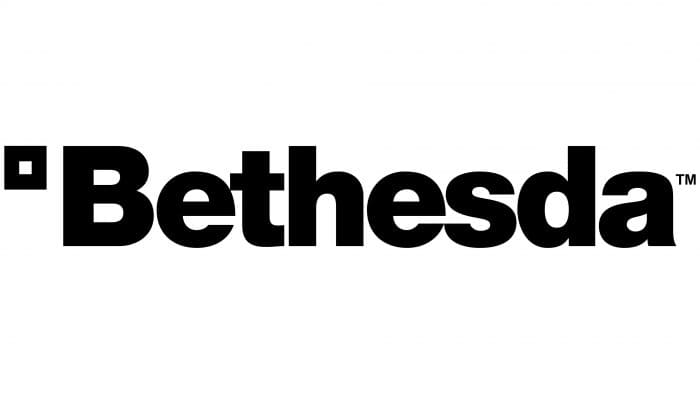 In 2010, Bethesda Softworks undertook a minor redesign. This is how the current symbol appeared – a black inscription "BETHESDA" with a square in the upper left corner. This version has existed for a long time but has not previously been used as the main logo.
Font and Colors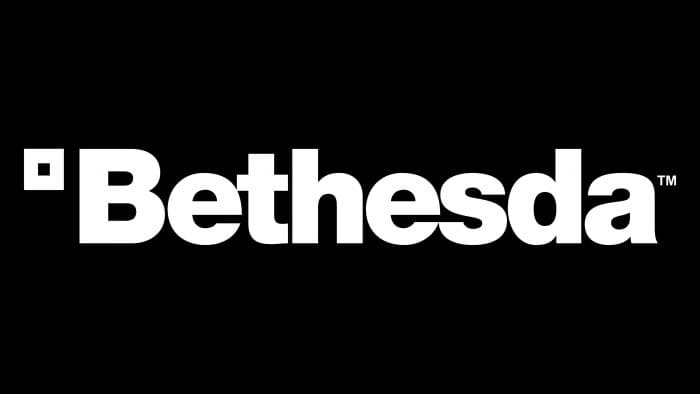 Bethesda Softworks is the publisher of PC games, and Bethesda Game Studios is the developer. They are two different companies with separate logos. They have only a black inscription in common; the rest of the details are different. The publisher's main mark is a black square with a white center, the same as on the logo of ZeniMax Media Inc. The video game developer can be recognized by the gear's image, which in its art style resembles Fallout's doors.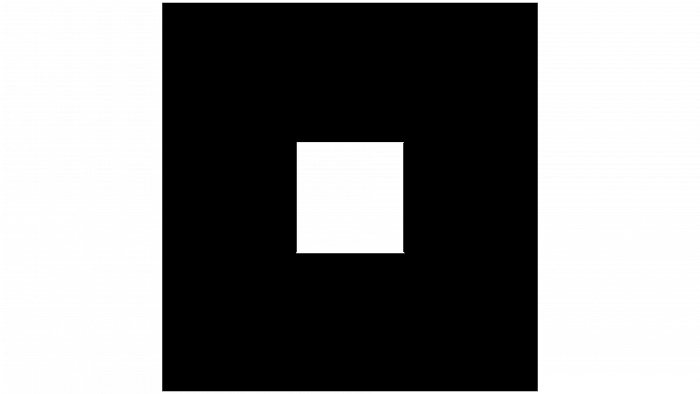 There are inscriptions on both companies' logos, but they are united only by the black and white palette. For Bethesda Softworks, designers have chosen one of the most popular neo-grotesque fonts – Helvetica Bold. The Bethesda Game Studios name, in turn, comes from the Square 721 Extended geometric typeface. All letters are uppercase, angular, and sans serif.
Bethesda color codes
Black

Hex color:
#000000
RGB:
0 0 0
CMYK:
0 0 0 100
Pantone:
PMS Process Black C
What does the Bethesda logo mean?
The Bethesda Game Studios' large cogwheel logo symbolizes the element required for the entire machine to function. There are suggestions that these are stylized Fallout doors. Bethesda Softworks uses a wordmark with the same black and white square as ZeniMax Media. It denotes their close relationship.
When did Bethesda change their logo?
Bethesda Game Studios last changed its logo in 2001, when it spun off from the game publisher. And the current Bethesda Softworks graphic sign appeared in 2010 after a planned redesign.