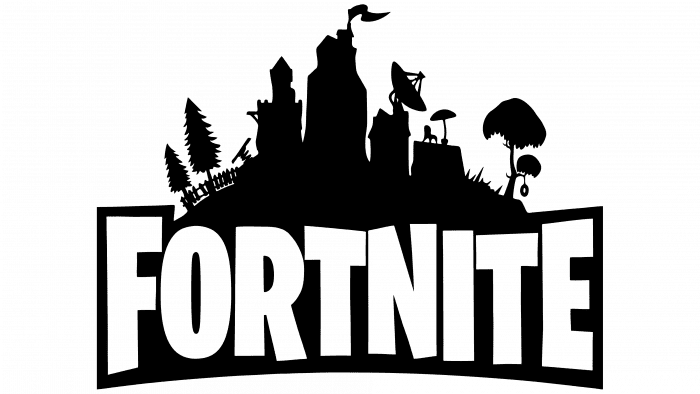 Fortnite Logo PNG
Fortnite Identification – the logo of the popular shooter has become a hugely successful release. This was achieved through a detailed and accurate visual representation of the game's atmosphere – creepy but fun in a concise and dark execution.
| | |
| --- | --- |
| Founded: | July 25, 2017 |
| Founder: | Epic Games |
Fortnite is an online multiplayer survival shooter. Based on Unreal Engine 4. It has existed since July 2017. Created by Darren Sugg for
Epic Games
and People Can Fly.
Meaning and History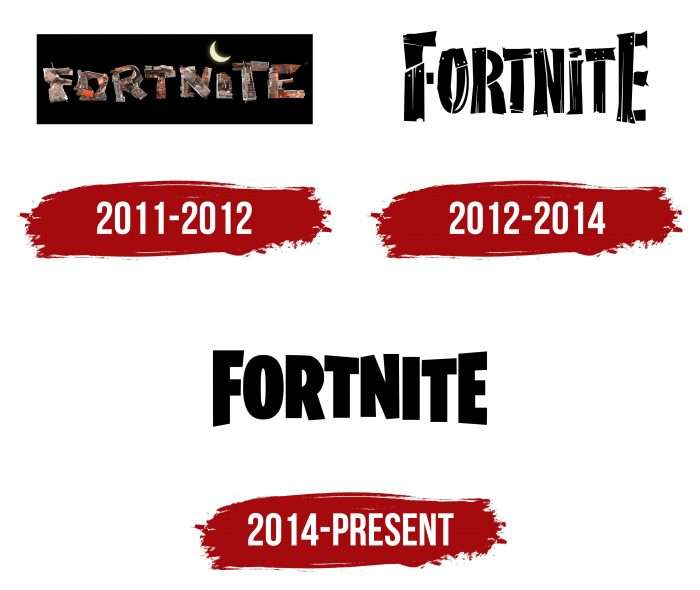 Fortnite was originally intended for internal use, so its logo appeared as a distinctive mark for quick visual identification in the list of PC games. Today it is included in the top of the most successful Millennium releases (the 2000s).
What is Fortnite?

Fortnite is a video game in which players can build various objects, gather resources, and use weapons to survive on an uninhabited island. Released in 2017, it quickly became a worldwide hit. It has three modes, the most famous of which is "Battle Royale," pitting users against each other in survival battles on a massive map. The game was developed for various platforms, including Xbox, PlayStation, PC, and mobile devices.
2011 – 2012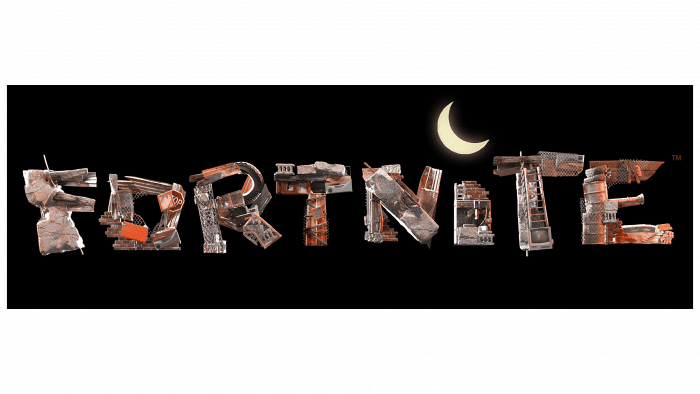 The emblem consists of letter symbols. The name is made with different types of motley characters with torn edges. Instead of a dot above the "i," there is a crescent moon. At the bottom, it says, "Create. Collaborate. Defend ".
2012 – 2014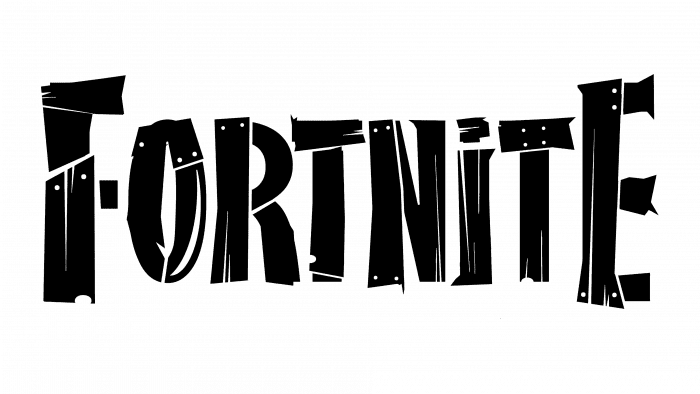 The owners changed the artwork, making the letters elongated and sloppy. Design – under hastily knocked together boards with nailheads and through slots.
2014 – today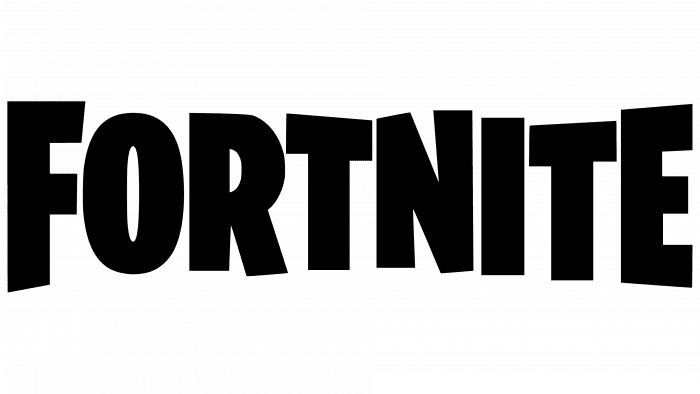 When the game became multiplayer, the style was changed to the cartoon, but the logo itself was left gloomy. It consists of "joyfully jumping" letters of different heights.
The logo of this video game captures its vibe in detail – funny but creepy. The inscription is large, with multi-format signs – the same as it was approved in 2014. The letters are uneven in height and configuration; therefore, they have a different structure. Above the text part, there is a plot picture that expresses the game's mood and tells about the situation. It depicts houses, trees, a fence, a satellite dish, a tire swing, a springboard on a spring, grass, and other small details. Unlike the word "Fortnite," they are immersed in darkness.
Font and Colors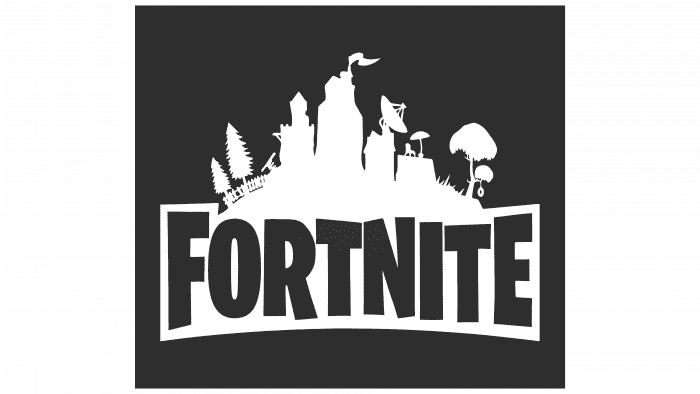 Since the game is a survival shooter with colorful and detailed graphics, the developers decided to introduce a contrasting logo – laconic and dark. All letters in it are in capital letters in Burbank Big Condensed Black font by Tal Leming. They have thick lines with jagged cuts and sharp corners.
Although the symbolism is dark, it is purely playful and reflects a considerable sense of humor, and encourages experimentation. The "jumping" characters create this impression – they are unevenly distributed in the word Fortnite. The color palette is monochrome.
Fortnite color codes
Black

Hex color:
#000000
RGB:
0 0 0
CMYK:
0 0 0 100
Pantone:
PMS Process Black C
Video