Skyrim is a multi-platform and multi-role video game presented by Bethesda Softworks and created by Bethesda Game Studios computer studio. She is the fifth in a series called The Elder Scrolls. Its feature is an open world and three downloadable add-ons. The game debuted in the late fall of 2011 and was adapted immediately to three popular platforms – Xbox 360, Playstation 3, Windows. In 2016, there was a re-release intended for the new generation of Xbox One and Playstation 4.
Meaning and History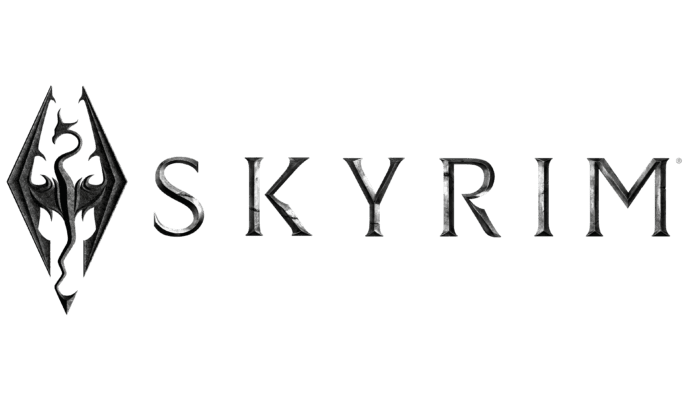 The Skyrim logo appeared simultaneously with its release. It is called The seal of Akatosh in honor of the distinguishing mark of the Imperial Legion, the armed forces of the Empire of Tamriel. As the name indicates, the seal belongs to the main deity of the pantheon – the dragon. His main task is the noble mission of protecting the Empire. Therefore, Akatosh, as the supreme Dragon God of Time, in one form or another, is present on almost all the regalia of the fantasy world, except Dunmer.
Font and Color of the Emblem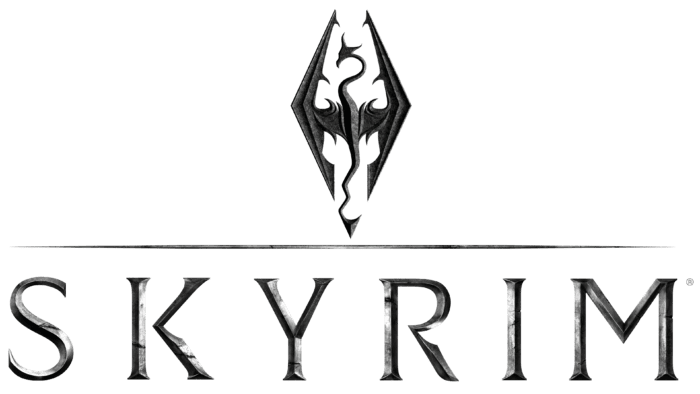 The original Skyrim sign depicts an artistically styled dragon in flight with wide wings. The drawing is made almost mirror-like both vertically and horizontally. The head and tail balance each other, repeating the basic outlines transmitted in the bends.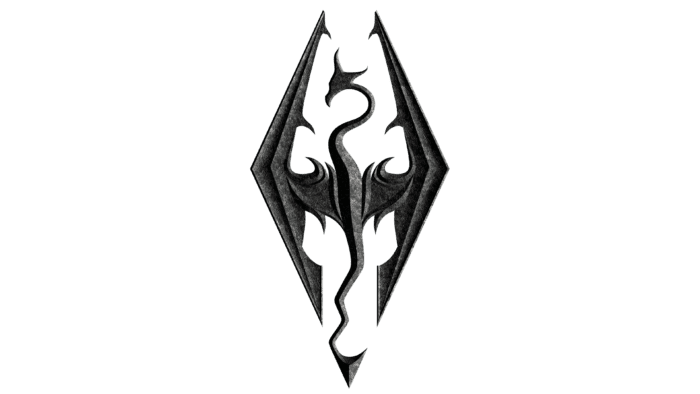 The unique emblem represents an invincible force – powerful and beautiful, despite the image. The authors tried to convey the strict harmony of the "golden section" in each line of the dragon. Characteristic spikes are visible on the mythical creature: two on the inside of the wings, the same on the head, and one (the widest) at the end of the tail. This makes the dragon exactly as it meets the canons of the magical world order.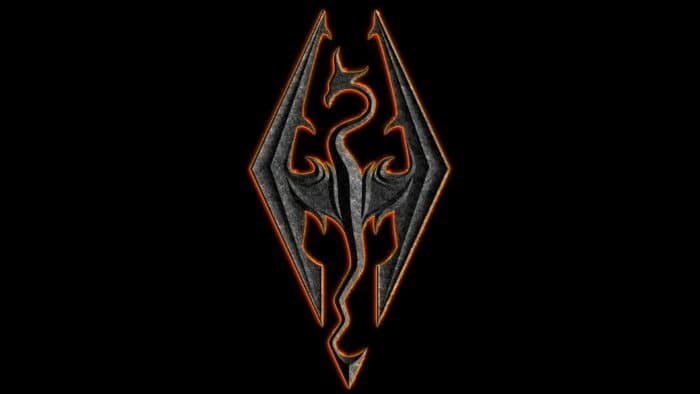 The text part of the logo is made in an individual style. For this, a personal font was used that visually resembles elements of several typefaces: Trajan, FrizQuadrata, Typo3, Sovngarde, and Medieva. In the word "Skyrim," all letters are lowercase and provided with thin serifs. The color scheme of the logo is simple and monochrome. Most often contains a combination of black, white, and gray with partial shade.