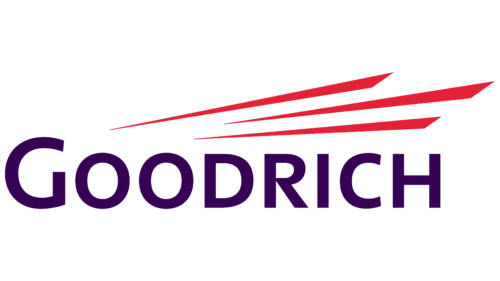 BFGoodrich Logo PNG
The BFGoodrich logo is an impactful visual representation that captivates observers at first glance. Its most striking element is the red stripes that resemble claw marks more than tire tracks. Far from being a mistake, the creators deliberate this design choice. The stripes symbolize unstoppable energy and aggressive forward motion, attesting that the manufacturer's tires can endure any driving style, including off-road racing.
The word "GOODRICH" in the logo is presented in a distinctive typographic style known as small caps. Lowercase letters are displayed as smaller versions of uppercase letters in this style, maintaining uniformity while subtly highlighting the brand name. The chosen color for this inscription is purple, which complements the red stripes and contributes to the logo's standout appeal.
The uniform stroke thickness of the letters and the absence of serifs contribute to the clean and modern aesthetic of the logo. These features ensure readability and memorability, which are essential to the brand's identification and recall.
The BFGoodrich logo is a testament to the brand's commitment to manufacturing durable, high-performance tires that can power vehicles forward with unstoppable energy, regardless of the terrain. The aggressive, dynamic design communicates a sense of forward motion and strength, perfectly aligning with the company's mission and product portfolio.
BFGoodrich: Brand overview
| | |
| --- | --- |
| Founded: | 1870 – July 26, 2012 |
| Founder: | Benjamin Goodrich |
| Headquarters: | Charlotte, North Carolina, U.S. |
| Website: | goodrich.com |
BFGoodrich traces its roots back to 1870, when Benjamin Franklin Goodrich set up the business in Akron, Ohio. Over 150 years, this venture has become one of the world's oldest tire manufacturers, delivering innovative and trusted products for motorists globally.
BFGoodrich's humble beginnings saw it producing rubberized hoses. However, they shifted their focus to tires and brought about a significant transformation in 1896 with the introduction of the first pneumatic car tires, heralding a new age of transportation.
Over the years, BFGoodrich has grown immensely, diversifying its offerings to include car, truck, and off-road vehicle tires. Additionally, they broadened their market reach, exporting tires to multiple countries and establishing their presence in the global tire industry.
BFGoodrich tires have been the preference for regular drivers and racers for over a century due to their performance and dependability. Their operations span across 20 countries, and they employ over 10,000 individuals. The company is continually pioneering in tire technology and design, ensuring safety, performance, and quality for all motorists.
Benjamin Franklin Goodrich inaugurated his company in 1870, a venture that would eventually become essential to the American economy.
1896 was a monumental year for BFGoodrich, as they became the first company to manufacture pneumatic tires for automobiles, causing a substantial shift in the transportation sector.
1903 the famed Model T Ford was equipped with BFGoodrich tires, starting a fruitful relationship between both companies.
BFGoodrich introduced the world's first all-weather tire in 1913, enhancing drivers' mobility under varying weather conditions.
In 1947, BFGoodrich brought about a significant change in the tire industry by introducing the first radial tire, a design that would set a new standard in the industry for many years.
BFGoodrich tires featured on the winning cars in the Indianapolis 500 in 1976, solidifying their status as the preferred choice for high-performance racing.
The Paris-Dakar rally in 1981 saw vehicles with BFGoodrich tires claiming victory, proving the tire manufacturer's capability to deliver reliable performance under challenging conditions.
BFGoodrich brought another revolution to the tire industry in 2000 by launching the world's first run-flat tire, adding to the safety and convenience of drivers.
In 2010, BFGoodrich became a part of Michelin, as the latter incorporated the iconic tire brand into its portfolio of subsidiaries.
Meaning and History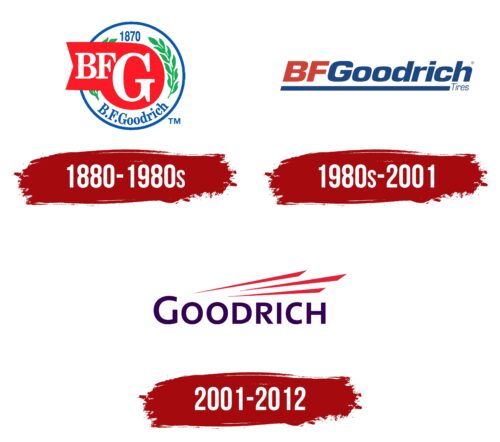 What is BFGoodrich?

BFGoodrich has emerged as a top player in the tire business and is dedicated to producing top-quality tires suitable for vehicles ranging from cars and trucks to SUVs and airplanes. Beyond tires, the company has also branched into various manufacturing sectors, including aerospace and defense technology. BFGoodrich, established by Dr. Benjamin Franklin Goodrich in 1870, has been a reliable pillar in American industry for over 150 years.
1880 – 1980s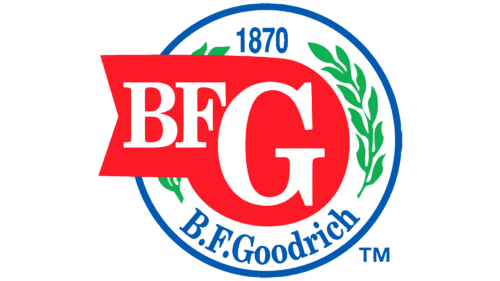 1980s – 2001
.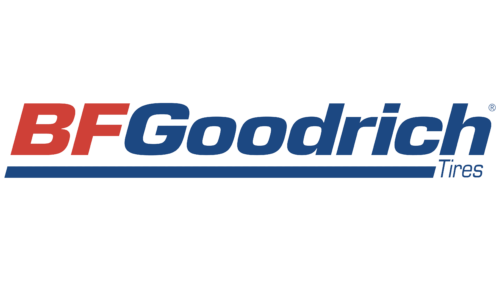 2001 – 2012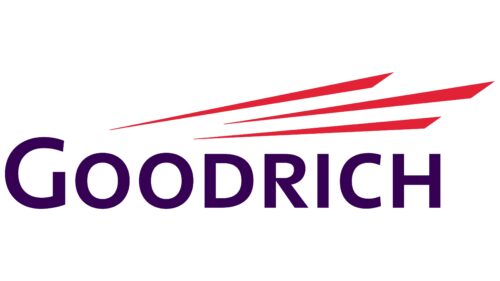 BFGoodrich color codes
Russian Violet

Hex color:
#360054
RGB:
54 0 84
CMYK:
36 100 0 67
Pantone:
PMS 2617 C
Alizarin Crimson

Hex color:
#e42237
RGB:
228 34 55
CMYK:
0 85 76 11
Pantone:
PMS 185 C