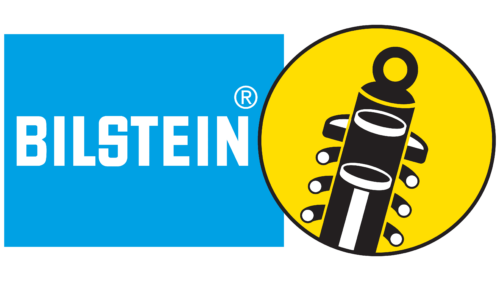 Bilstein Logo PNG
The Bilstein logo is a prime example of how a brand communicates its values through visual design. Emblazoned on the emblem is a stylized depiction of a shock absorber, presented in cross-section. This feature is not random but rather a clear statement that the company prides itself on attention to detail and the technical excellence of its products. The shock absorber is a key part of modern automobile suspension systems, the brand's specialty.
The black-and-white illustration of the shock absorber rests within a yellow circle with a dark outline. The yellow color in logo design is generally associated with optimism, clarity, and warmth, while black and white ensure high contrast and clear visibility, indicative of the company's straightforward approach to quality and excellence.
Adjacent to this design is a blue rectangle with a prominently displayed brand name. Blue is related to trust, loyalty, wisdom, and confidence – all values this company stands for. The logo's overall design is dynamic, clear, and modern, mirroring the brand's readiness for constant improvement and adaptation in the fast-paced automotive industry.
The Bilstein logo visually embodies the company's commitment to technical perfection, quality, and constant evolution. Using a shock absorber as the main element showcases the specificity of their product offering and highlights their dedication to detail and performance.
| | |
| --- | --- |
| Founded: | 1873 |
| Founder: | August Bilstein |
| Headquarters: | Ennepetal, Germany |
| Website: | bilstein.com |
August Bilstein established the company Bilstein in 1873, marking the inception of a leading force in the shock absorbers and suspension components sector for over a century. Based in Ennepetal, Germany, Bilstein has been a trailblazer, offering superior quality products and earning consumers' trust in the automotive sector.
In its early days, Bilstein focused on manufacturing a carriage spring but harbored more substantial aspirations. The company's ambition culminated in developing the world's first monotube gas-pressure shock absorber in 1954. This achievement disrupted the shock absorber industry and propelled Bilstein into a new realm of success.
Bilstein rapidly expanded its product range, post-establishing a firm market presence, to include a wide selection of shock absorbers and suspension components, including dampers, springs, and struts. The company's triumph led it to venture into the international market, shipping its products worldwide.
Bilstein is a global authority in producing shock absorbers and suspension components, operating in over 20 countries with a workforce of more than 1,000 individuals. Bilstein's products, acclaimed for superior performance and reliability, are used globally by regular motorists and professional racers.
In 1873, August Bilstein laid the foundation for a business that would evolve into a globally renowned entity.
Bilstein significantly transformed the automotive sector in 1954, launching the first-ever monotube gas-pressure shock absorber, thereby permanently altering vehicle performance and handling mechanisms.
Bilstein celebrated its centennial in 1973, marking a hundred years of triumph and growth.
The acquisition of Bilstein by ThyssenKrupp in 1984 indicated a noteworthy turning point, paving the way for expanded growth and prosperity for both enterprises.
In 1999, Bilstein brought another revolution in the automotive industry by launching the first coilover suspension system, further altering vehicle handling dynamics.
In 2019, Bilstein saw its 136th year of operations, continuing its legacy of delivering top-tier products and services.
Bilstein introduced another industry revolution 2019 by unveiling their pioneering adaptive damper system, a game-changing technology that significantly modified driving dynamics.
Meaning and History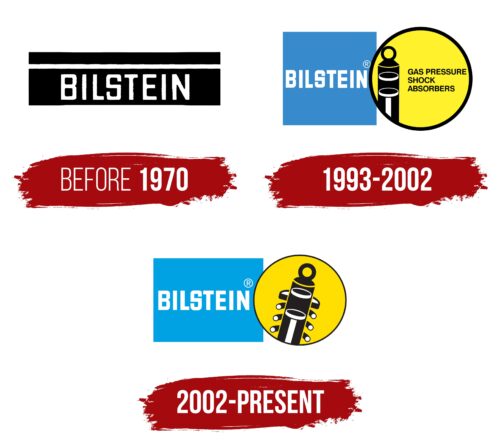 What is Bilstein?

Bilstein is a leading manufacturer of automotive and industrial components, offering a wide range of products, including camshafts, high-quality shock absorbers and suspension systems, steering columns, and crankshafts for the worldwide automotive and mechanical engineering markets. 1873 August Bilstein laid the company's foundations in Ennepetal, Germany, in Altenvoerde.
before 1970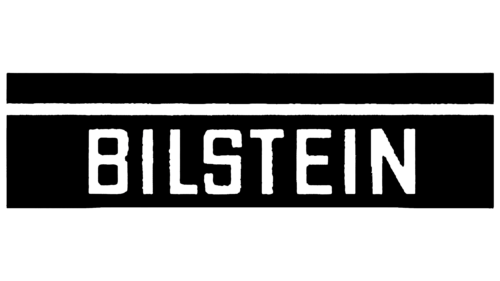 1993 – 2002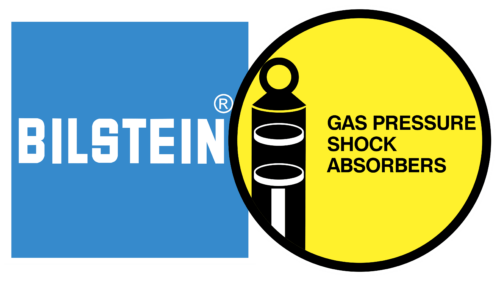 2002 – today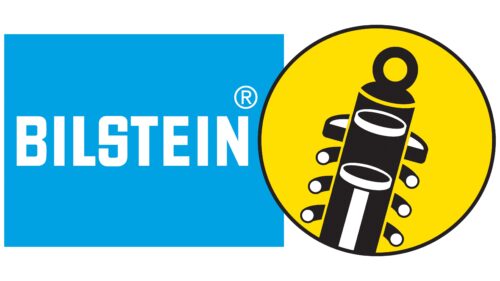 Bilstein color codes
Spanish Sky Blue

Hex color:
#00a1e4
RGB:
0 161 228
CMYK:
100 29 0 11
Pantone:
PMS 801 C
Golden Yellow

Hex color:
#ffde01
RGB:
255 222 1
CMYK:
0 13 100 0
Pantone:
PMS 108 C
Raisin Black

Hex color:
#231f20
RGB:
35 31 32
CMYK:
0 11 9 86
Pantone:
PMS Neutral Black C