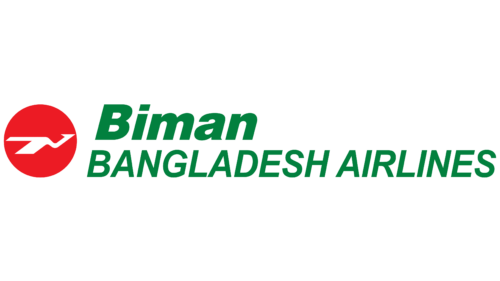 Biman Bangladesh Airlines Logo PNG
Biman Bangladesh Airlines: Brand overview
Since its inception in 1972, Biman Bangladesh Airlines has played a pivotal role as the national flagship carrier, reflecting the spirit and progress of independent Bangladesh. Over the past five decades, Biman Airlines has become an integral part of the national identity, connecting major cities in Bangladesh and expanding its international network to neighboring countries.
Biman Bangladesh Airlines underwent significant changes in the 1980s and 1990s, moving to modern aircraft such as the McDonnell Douglas DC-10, Airbus A310, and Boeing 737.
In the early 2000s, Biman Bangladesh Airlines faced serious challenges that necessitated a comprehensive restructuring. The company embarked on a bold initiative to reorganize its operations and improve its financial position. By introducing new aircraft, including the Boeing 777, Biman strengthened its capabilities on long-haul routes and attracted a wider customer base.
Since its inception, Biman Bangladesh Airlines has made significant achievements and has emerged as a prominent player in the global aviation sector.
Meaning and History
What is Beeman Bangladesh Airlines?

Biman Bangladesh Airlines, the pride of the nation, was established after Bangladesh was declared an independent state in 1971. The government of Bangladesh established the company in January 1972 to become the national flagship carrier of the country. The airline began operations on February 4, 1972, initially connecting the capital Dhaka with regional centers. Over time, the airline expanded its wings, connecting Bangladesh to the entire world. In 2007, Airways became a state-owned limited liability company with a controlling stake held by the government. The company opened satellite hubs at Shah Amanat International Airport in Chittagong and Osmani International Airport in Sylhet, improving connectivity to the central parts of the country. The airline provides international passenger and cargo transportation, operating in 42 countries.
1972 –  today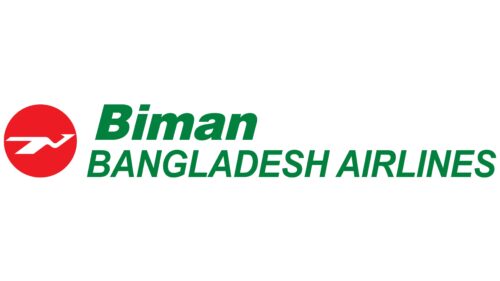 2010 –  2011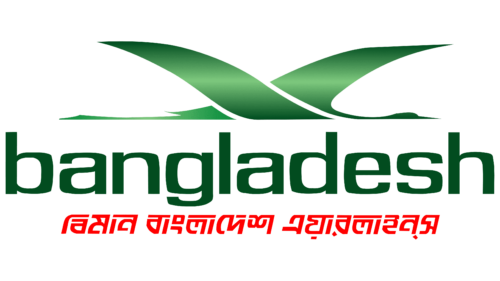 On the logo of Biman Bangladesh Airlines, a long green lettering stands out. It is the name of the airline, divided into two lines and aligned on the left edge. The top line consists of the bold italicized word "Biman." Below it is the phrase "BANGLADESH AIRLINES," also in italics but in thinner capital letters. The red circle on the left symbolizes the sun and serves as a background for a stylized white stork with rectangular wings, a triangular head, and a curved neck. The image was created by Quamrul Hasan in 1972.
The green color of the inscription echoes the national colors of Bangladesh, reinforcing the sense of patriotism. The stork gives the inscription an elegance and freedom that is often associated with flight. The red circle, symbolizing the sun, serves as a universal symbol of warmth and life. The logo incorporates both cultural and universal symbols, making it easily recognizable.