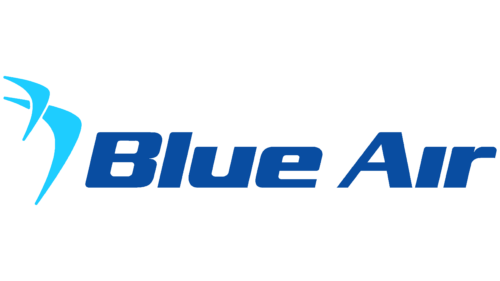 Blue Air Logo PNG
Blue Air is a Romanian budget airline that has been opening up the skies since 2004. Founded by Nelu Iordache, Blue Air quickly became the largest Romanian airline serving passengers from its former hub at Henri Coandă Airport.
Blue Air changed the airline industry by offering affordable and accessible options for everyday travelers.
In 2017, Blue Air's commitment to unbeatable prices and exceptional service was rewarded with a significant 40% increase in passenger numbers, surpassing the 5 million passenger mark.
By September 2022, Blue Air has expanded to 75 destinations in 21 countries, giving travelers a wide range of options to explore the most popular destinations in Europe and beyond.
Meaning and History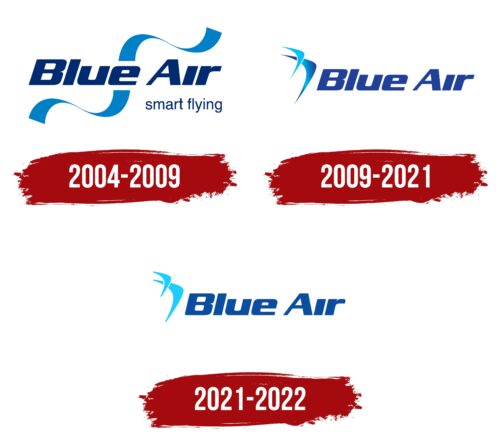 What is Blue Air?

Blue Air is a Romanian airline that made its first flight in December 2004. The company was originally headquartered in Bucharest, with its main operations at Henri Coanda International Airport. The airline grew and enjoyed considerable success. As of September 2022, it served 75 scheduled destinations in 21 countries.
2004 – 2009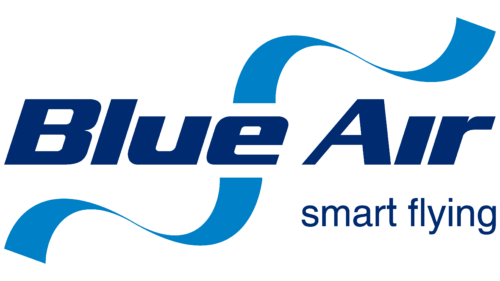 2009 – 2021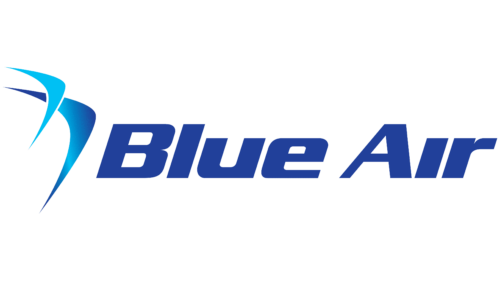 2021 – 2022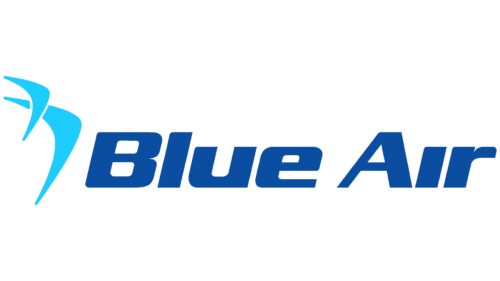 The color of the Blue Air logo fully corresponds to its name: it uses two shades of blue: darker for the text and lighter for the graphic part of the emblem. To emphasize the text, the designers chose bold sans-serif font. Italicized letters create the illusion of movement. On the left are two figures in the form of boomerangs, reminiscent of soaring in the sky hang gliders or stylized birds. Regardless of the artists' original intent, they successfully convey the feeling of flight.
The shapes of the boomerangs and the illusion of movement created by the italicized letters create a dynamic, forward-looking aesthetic. The choice of two different shades of blue emphasizes the brand name and adds depth to the design. The logo combines visual appeal and symbolic elements to create an impressive brand image.