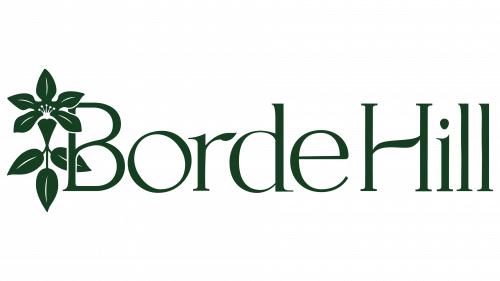 Nestled across 200 sprawling acres of woodland and parkland, Borde Hill Garden presents a mesmerizing tableau of nature's finest handiwork, crowned with views overlooking the Ouse Valley viaduct. A Grade II* listed English Heritage Garden, Borde Hill stands as a testament to the botanic mastery of Colonel Stephenson Robert Clarke. Established from seeds procured by the Great Plant Hunters of the early 20th century, the garden is a repository of rare trees, shrubs, and celebrated hybrid flora such as Camellia williamsii 'Donation' and Alstroemeria' Walter Fleming.'
Recently, Borde Hill Garden commemorated a pivotal moment in its evolution, unveiling a redesigned logo that effortlessly melds tradition with contemporaneity. The previous emblem, while not without its merits and featuring classic Trajan adorned with a floral sketch, faced criticism for a disjointed "GARDEN" type that jarred with the overall aesthetics.
The revitalized logo introduces an era of harmonious design, merging an elegant medium-contrast serif with strokes that conjure images of vines, flowers, and the diverse botanical wonders contained within Borde Hill. The thoughtful embellishment of a seed as the title over the "i" adds a dash of creativity. The intertwined "BH" monogram with a flower accentuates the emblem. The intersection of letters with leaves might be a minor cause for concern for some design aficionados.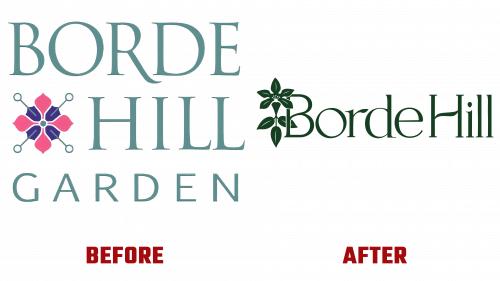 Beyond the logo, the entire visual identity of Borde Hill Garden has transformed. The breathtaking landscapes are now brought to life through evocative photography and video, offering glimpses into the lush splendor of this celebrated garden. Subtle arching frames provide sophistication, and the delicate and well-groomed typography marries well with the garden's aesthetics. Though the contrast between serif and sans serif weights might raise eyebrows, the overall cohesion transcends such details.
Complementing the new identity, spot illustrations imbued with boldness encapsulate the garden's rich heritage and inherent beauty. Visitors' experiences are further enriched by the cafe's scrumptious homemade offerings, idyllic picnic areas, playgrounds, and a calendar brimming with seasonal events dedicated to horticulture, music, art, and family-oriented trails.
The Borde Hill Garden's new logo and visual identity is a serene and graceful reflection of what makes it a revered horticultural gem. Skillfully blending time-honored elements with contemporary design nuances, this fresh identity resonates with the garden's historic elegance and endless charm. As a cherished retreat for plant lovers, families, or anyone yearning for a tranquil escape, Borde Hill continues to shine as a beacon of natural beauty, now enhanced by a visual persona as cultivated and refined as the garden.