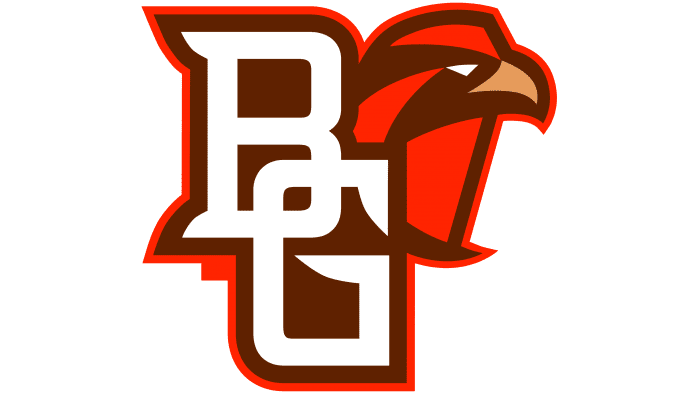 Bowling Green Falcons Logo PNG
The fearsome peregrine falcon emblem and the red, black and white palette make the Bowling Green Falcons logo eye-catching. The minimalist style, rigor, and originality of the composition provide the required informativeness, symbolizing the spirit and basic goals of the athletic department.
Bowling Green Falcons: Brand overview
| | |
| --- | --- |
| Founded: | 1966 |
| Headquarters: | Bowling Green, Ohio, U.S. |
| Website: | bgsufalcons.com |
Bowling Green Falcons is a sports department that belongs to Bowling Green State University, founded in 1910 in Bowling Green, Ohio. The department consists of 17 teams – 10 women and seven men's. They speak at the Mid-American Conference, are members of the NCAA Division I (FBS), and are led by Bob Moosbrugger.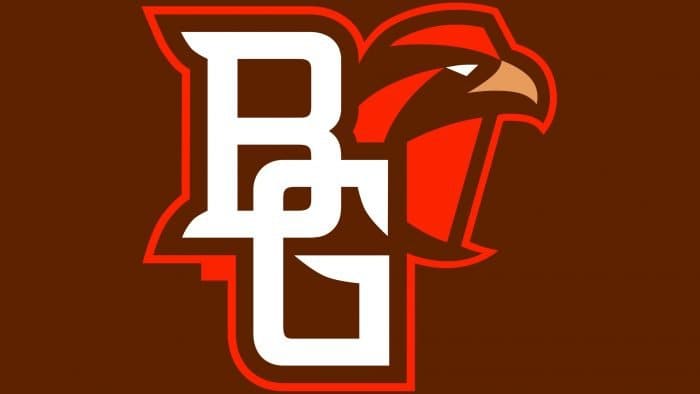 Several teams of the university participated in the national championship. In the 1959th year, football players played at the NCAA College Division National Championship. In 2004 and 2008, the university representative successfully showed herself in the USCFS Championship – figure skating competitions. 1984 was a landmark year for hockey players who played in the NCAA Division I Men's Ice Hockey Tournament. Rugby players played in the 2018th in the USA Rugby D1-AA National Championship.
Meaning and History


The emblem of 1966 is made in a cartoon style. It depicts the sports department's mascot – the peregrine falcon, the fastest species from the falcon family. It was approved in the 1950th and has since been always used in logos. In 2006, he received the title of Best Collegiate Mascot (at the NCA Cheer Camp), becoming the best sports symbol.
In the original version, the bird is located above the university's abbreviated name – "BGSU." The peregrine falcon has a huge beak, spread wings, a formidable look, powerful and clawed legs. The primary colors are orange and brown.
What is Bowling Green Falcons?

Bowling Green Falcons is the collective name for 17 student teams representing Bowling Green State University in intercollegiate sports. They are located in Bowling Green, Ohio, and participate in NCAA Division I as part of the Mid-American Conference. Their main rivals are representatives of the Toledo Rockets athletic department.
1966 – 1979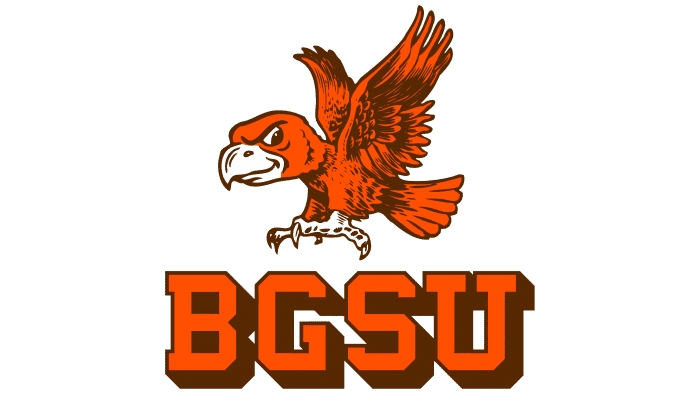 1980 – 2005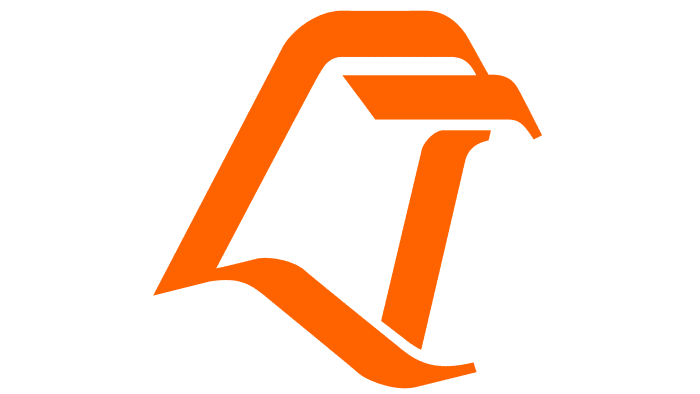 2006 – today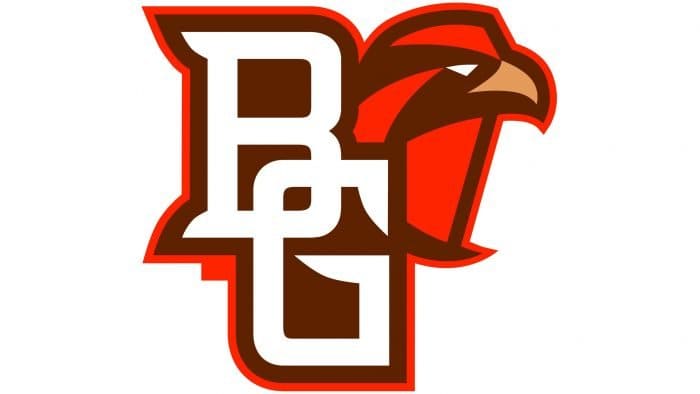 The next version is dated the 1980th year. She is radically different from her predecessor. Firstly, a strict style. Secondly, brevity. There are no unnecessary details on it – only a stylized image of a feathered predator. The drawing is done with medium-wide orange lines.
The actual logo contains two parts: text and graphic. It represents the abbreviation "BG," connected in the form of a monogram, because of which a formidable peregrine Falcon peeps. It consists of different-format brown-orange stripes. The letters have sharp serifs at the ends, resembling a beak and claws.
Font and Colors
Bowling Green Falcons color codes
International Orange

Hex color:
#fe5000
RGB:
254 80 0
CMYK:
0 69 100 0
Pantone:
PMS Orange 021 C
Caput Mortuum

Hex color:
#4f2c1d
RGB:
79 44 29
CMYK:
0 44 63 69
Pantone:
PMS 483 C
Camel

Hex color:
#cda077
RGB:
205 160 119
CMYK:
0 22 42 20
Pantone:
PMS 721 C