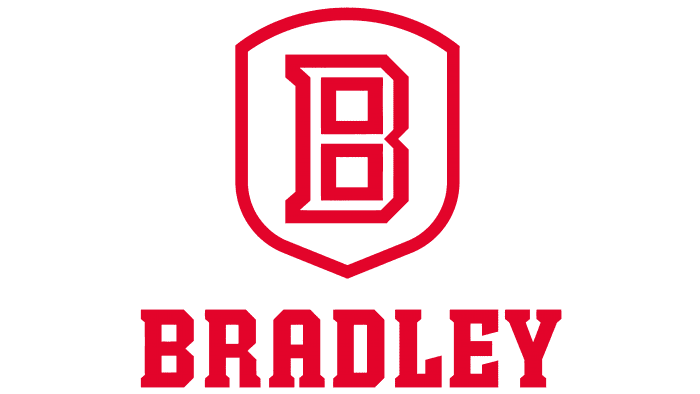 Bradley Braves Logo PNG
The main feature of the Bradley Braves logo, which has a chevron shape, is to be recognizable. This is ensured by bright and catchy visualization in a modern minimalist style, reflecting the confidence in their victories.
Bradley Braves: Brand overview
| | |
| --- | --- |
| Founded: | 1989 |
| Headquarters: | Peoria, Illinois, U.S. |
| Website: | bradleybraves.com |
Bradley Braves is the name of 15 university sports teams (7 male and eight female) who are part of Bradley University, located in Peoria, Illinois. The head of the department is Chris Reynolds. The University athletes represent several popular disciplines: Baseball, Basketball, Football, Golf, Tennis, Athletics, and more. The teams are members of NCAA Division I and compete at the Missouri Valley Conference.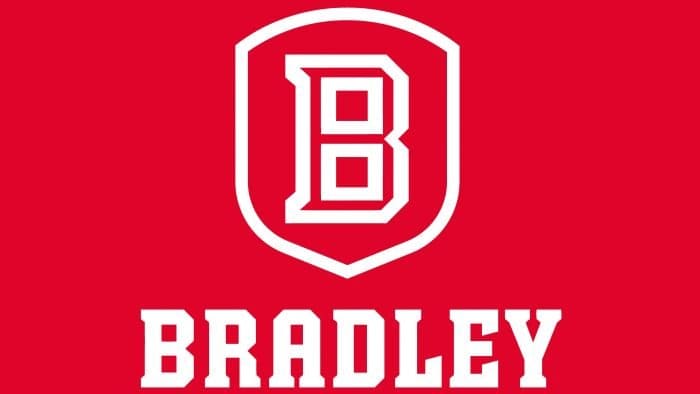 Almost immediately after its opening (in 1879), the university formed its first football and baseball teams. It happened in 1898. After four years, a basketball team appeared, which became the most successful of all. It won four times in the National Invitation Tournament (NIT) and two times in NCAA and NIT tournaments. Kaboom the Gargoyle is the mascot of the Bradliv athletes.
Meaning and History


The logo of the late 80s has only one basic element – the name of the sports department, divided into two parts. The first one is the background, in the form of two large red letters, "BU." This is an abbreviation of the word combination "Bradley University." The second is the white italic word "Braves," which means the teams themselves. All have black shadows that create a 3D effect – volumetric and expressive. In this form, the logo existed until 2011.
What is Bradley Braves?

Bradley Braves is an athletic program that unites 15 student teams from Bradley University. They are located in Peoria, Illinois, are members of the Missouri Valley Conference, and participate in NCAA Division I. They have a most unusual mascot – the Gargoyle.
1989 – 2011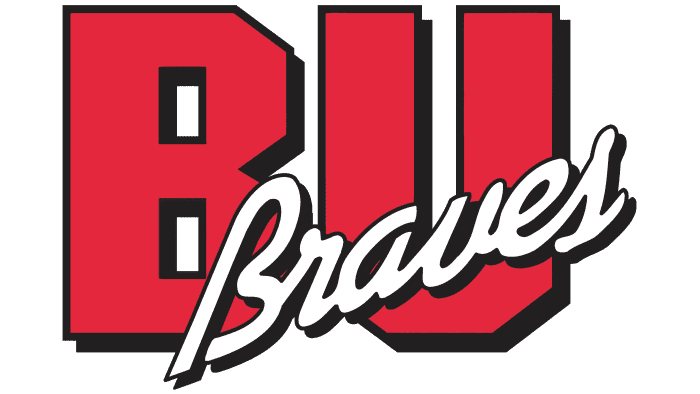 2012 – today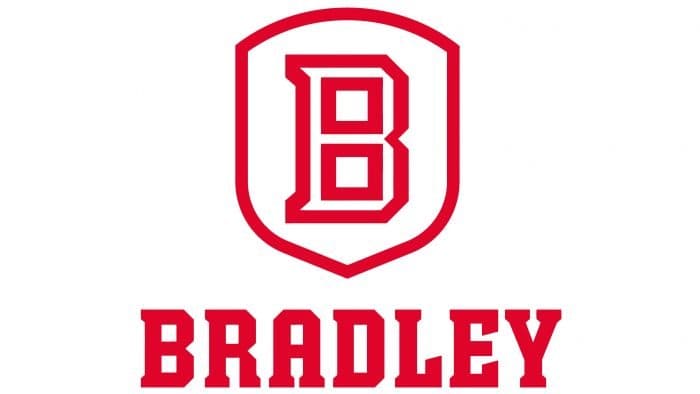 In 2012, there was a redesign, which resulted in a minimalistic red and white logo. It has only two details: the letter "B" in the center of the shield, reminiscent of a chevron, and the inscription "Bradley," located below. The font is slightly rounded, upper case, with serifs.
Font and Colors
Bradley Braves color codes
Dark Candy Apple Red

Hex color:
#a50000
RGB:
165 0 0
CMYK:
0 100 100 35
Pantone:
PMS 485 C