Brigham Young Cougars is the sports department of Brigham Young University (founded in 1875), covering 21 teams. Among them 11 men's and ten women's in several disciplines: swimming, volleyball, gymnastics, basketball, football, golf, and many others. The sports division is located in Provo, Utah, and is a member of the NCAA Division I (FBS). University teams speak at the West Coast Conference, Mountain Pacific Sports Federation, Mountain Rim Gymnastics Conference, Independent, and head the university sports department at Tom Holmoe.
Meaning and History

The logo of the university shows a cougar, the mascot of Brigham Young University. The mascot appeared in autumn 1953 after BYU was called "cosmopolitan school." Since then, the predator has been a symbol of his teams and is used not only in stadiums but also on emblems.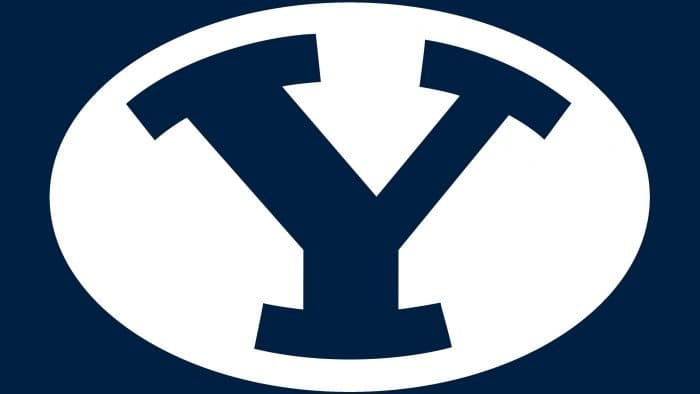 The debut of this wild animal in the logo dates back to 1969. The white cougar is depicted carefully, creeping as if it went hunting. Her head is tilted down; her jaw is open. The different positions of the paws evidence the cougar's movement: the left-back paw is much further than the right. This indicates that the wild beast is moving forward. The same is true for the front legs. The scaffolding for the predator is the abbreviated name of the sports department – "BYC."
1969 – 1998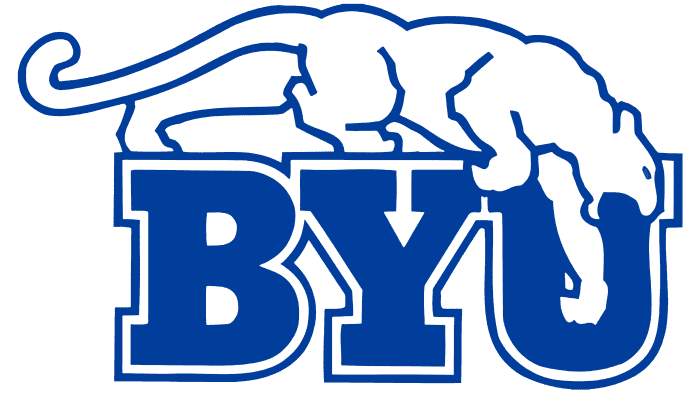 1999 – 2004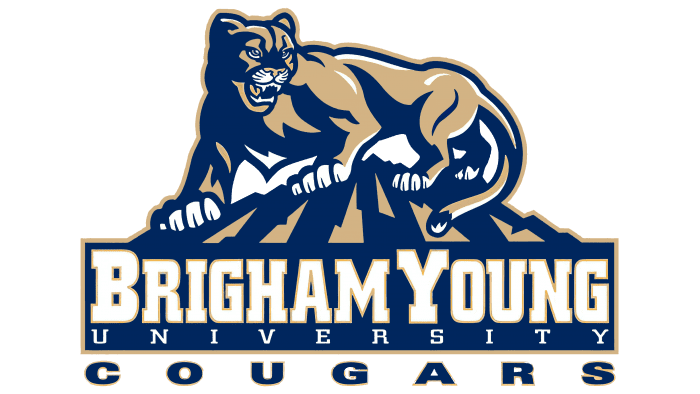 2005 – present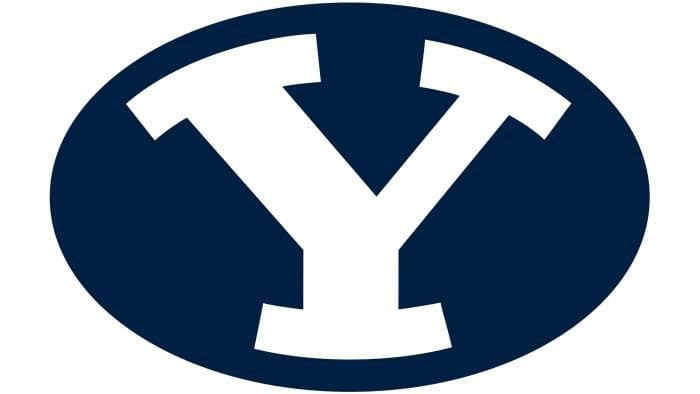 On the emblem of 1999, the cougar is on a mountaintop, at the foot of the inscriptions "Brigham Young University" and "Cougars." The words are placed in three rows and differ in fonts. In the same period, the peach color – almost pale – appeared in the company palette. The current version is very minimalistic. There is nothing on it, but the white sign "Y" in the blue ellipse.