Buffalo Bulls Logo PNG
The modern Buffalo Bulls logo represents an altered name. A concise monogram of two capital letters, University at Buffalo. The athletes have demonstrated their affiliation by retaining their symbolism of powerful, tenacious fighters.
Buffalo Bulls: Brand overview
| | |
| --- | --- |
| Founded: | 1997 |
| Headquarters: | Buffalo, New York, U.S. |
| Website: | ubbulls.com |
Buffalo Bulls includes women's and men's teams that play for SUNY Buffalo College. They compete for the NCAA Division I, representing the Mid-American Conference East Division. The mascot of the players is a blue bull with a gold ring in his nose. At first, it was a real animal called Buster, but an anthropomorphic character replaced it. In 1997, the mascot was named Victor E. Bull.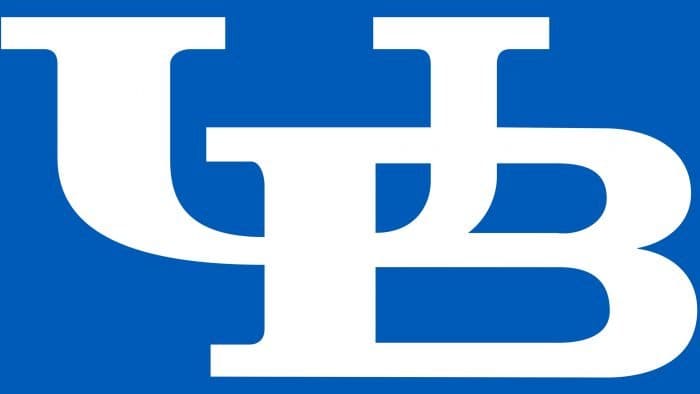 The name Buffalo Bulls was derived from the nickname of American showman and hunter William Frederick Cody, known as Buffalo Bill. This man became famous for killing 4,282 buffalo in less than a year and a half when he was fulfilling a contract to supply meat.
Meaning and History


One of the old logos of the Sports Department of the State University of New York at Buffalo shows the mascot, Victor E. Bull. The head of a blue bull with a gold ring in the nose is painted in cartoon style. The combination of several shades creates a three-dimensional effect. Grey tapering lines are pulled to the right, which conveys the dynamics. On the top is the inscription "University at Buffalo Bulls." The name of the inter-university teams looks unusual: several contours circle the letters, and the "U" in the word "Bulls" is decorated with horn-shaped serifs.
What is Buffalo Bulls?

Buffalo Bulls is an athletic department of the University at Buffalo, participating in intercollegiate competitions and consisting of 16 teams. They are located in Buffalo, New York, and are part of the Mid-American Conference, competing in NCAA Division I (conference members since 1998). The football players play in FBS.
1997 – 2006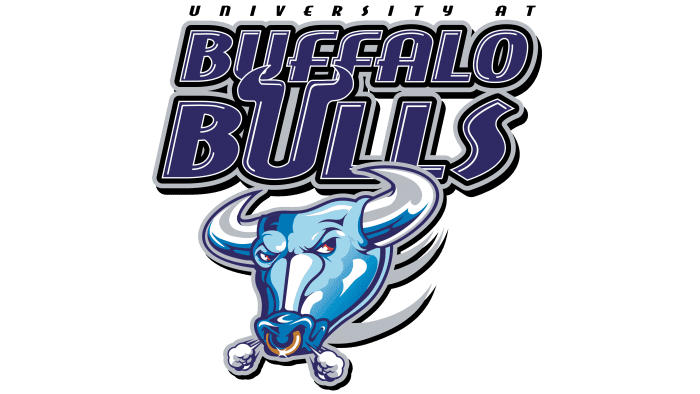 2007 – 2015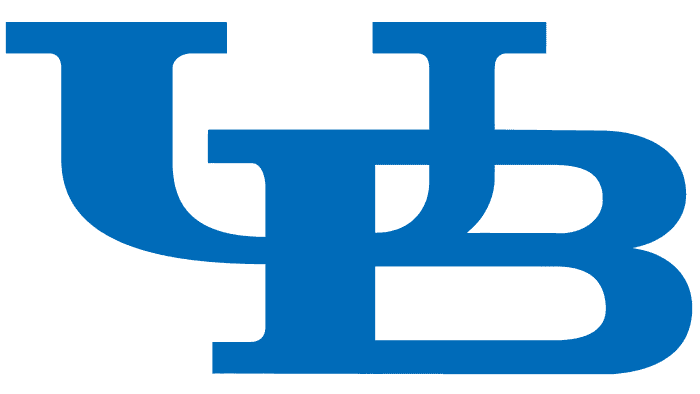 2016 – today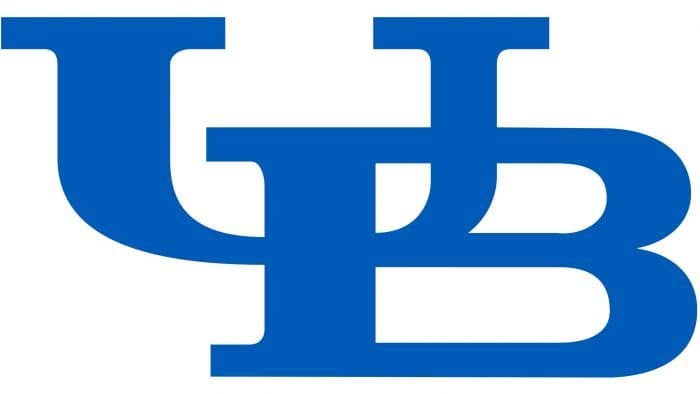 In 2007, the logo was left without the famous mascot. The designers created a laconic monogram using a shortened version of the name University at Buffalo. The abbreviation "UB" is painted in blue. "U" is in the upper left corner, and "B" is in the lower right corner. The letters have no delimitation contours, so they merge at the intersection points.
Font and Colors
Buffalo Bulls color codes
Denim

Hex color:
#005bbb
RGB:
0 91 187
CMYK:
100 51 0 27
Pantone:
PMS 2935 C