California Polytechnic State University has been sponsoring sports since 1901. At first, only basketball players represented the school. Over time, the department expanded: now it includes more than 20 inter-university teams that are participants in various conferences and compete in the NCAA Division I. The name Cal Poly Mustangs was approved in 1925. College students themselves chose it. The aliases Mules and Mustangs reached the final of the vote. Students preferred the second option because it expresses strength, energy, and independence.
Meaning and History

The team nameplate underlines the Athletics Department's commitment to a core strategy that focuses on academic and athletic success. The running horse symbolizes unbridled spirit, superiority, and strength of character. She challenges obstacles, which is a priority both in training and in competitions. The animal is depicted in black and brown. To give it dynamics, artists added dark and light highlights. From 1999 to 2006, green shadows prevailed, but then some of them were changed to beige.
1999 – 2006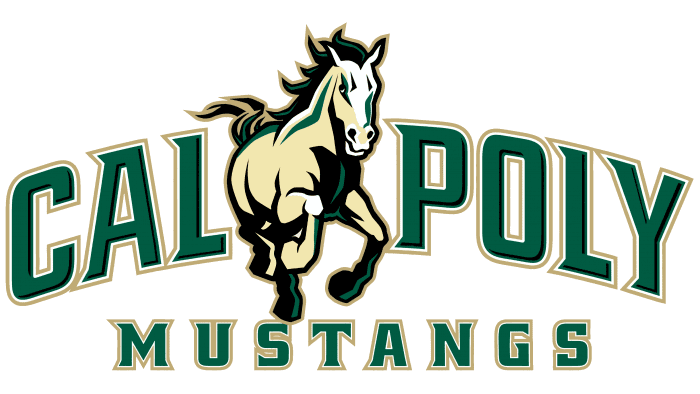 2007 – today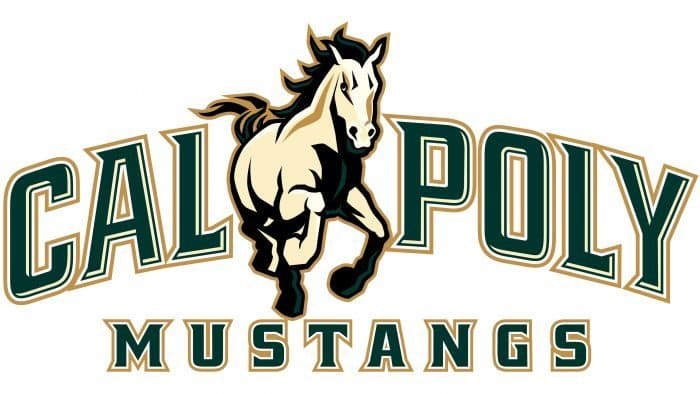 California Polytechnic State University entrusted Murray Brand Communications to branding and create a new logo. Designers used exquisite colors and fonts that fit into the overall concept of the university. The name "Cal Poly Mustangs" harmoniously combines with the image of a running horse. "Cal" and "Poly" are located to the left and right of the animal, forming a small arch. Because of this, the letters are written obliquely. "Mustangs" is located below. The font of all three words is the same: with sharp serifs and a double white-golden outline.