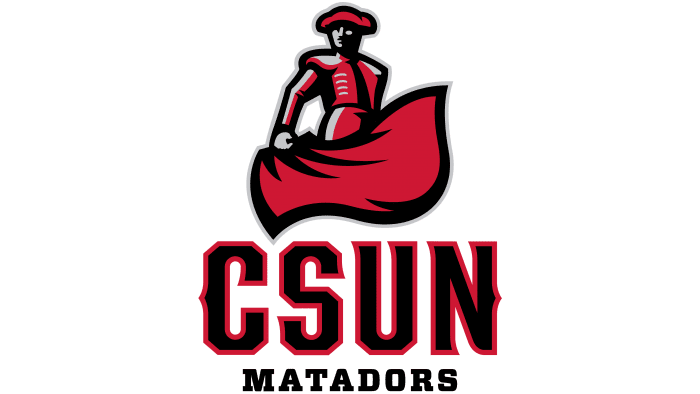 Cal State Northridge Matadors Logo PNG
Northridge University presents the Cal State Northridge Matadors athletic teams, whose logo reflects their Spanish cultural heritage. The dynamic mascot in the red and black color scheme symbolizes courage, bravery, the ability to take risks, and the confidence to win.
Cal State Northridge Matadors: Brand overview
| | |
| --- | --- |
| Founded: | 1988 |
| Headquarters: | Northridge, California, U.S. |
| Website: | gomatadors.com |
Cal State Northridge Matadors are teams that stand for the University of Cal State Northridge in 19 sports. From 1996 to 2000, they played at the Big Sky Conference. Since 1990, they have been participating in the NCAA Division I as members of the Big West Conference. The name Matadors was approved in 1958. Most of the students voted for it, who were offered to choose between Titans, Rancheros, Falcons, Apollos, and Matadors. The winning option is related to the Spanish cultural heritage.
Meaning and History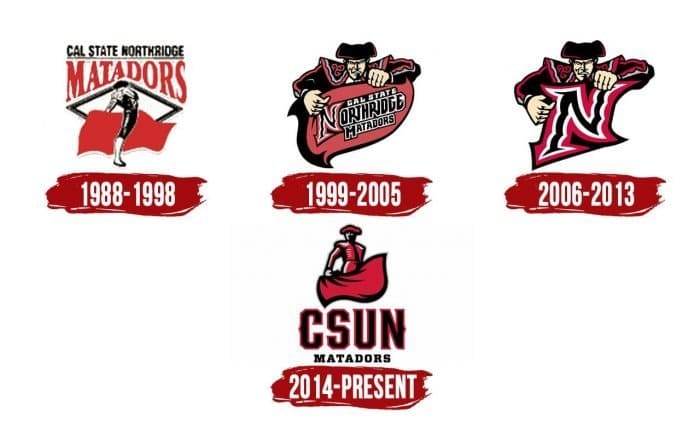 Cal State Northridge Matadors had four main emblems. They are united by the image of a matador depicted with a red cloak in his hands. Only the details and styles of drawing are different. For example, in 1988, the teams appeared logo with the phrase "Cal State Northridge Matadors." The last word was covered by a large white rhombus surrounded by a black line. Then the name of the sports department moved to the matador cape. By 2006, only the large black letter "N" with wide contours of white, red, and black colors remained from the full inscription.
What is Cal State Northridge Matadors?

Cal State Northridge Matadors is an athletic department belonging to California State University and participating in the intercollegiate program. It unites 17 student teams that are members of the NCAA (Division I) and the Big West Conference, where they compete in most sports disciplines. Swimmers and divers compete in the Mountain Pacific Sports Federation. The current name of the department was established in 1958.
1988 – 1998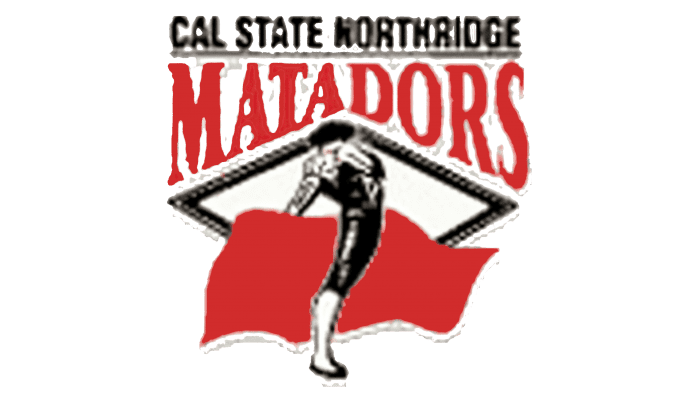 1999 – 2005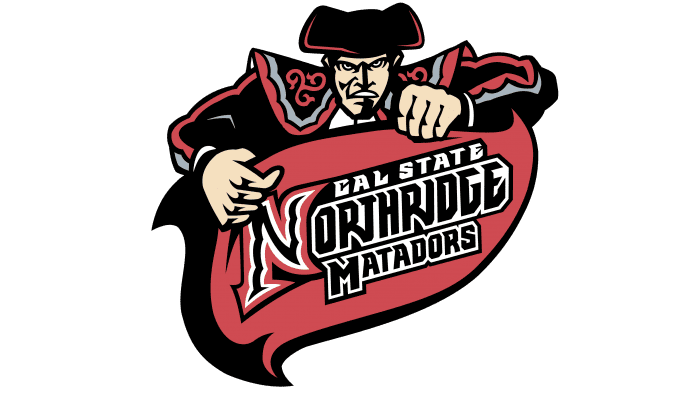 2006 – 2013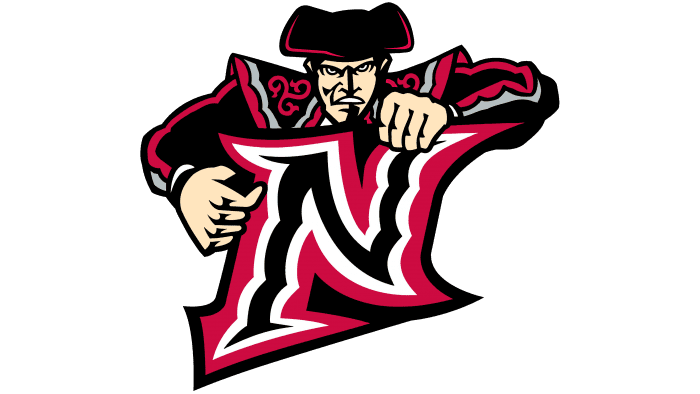 2014 – today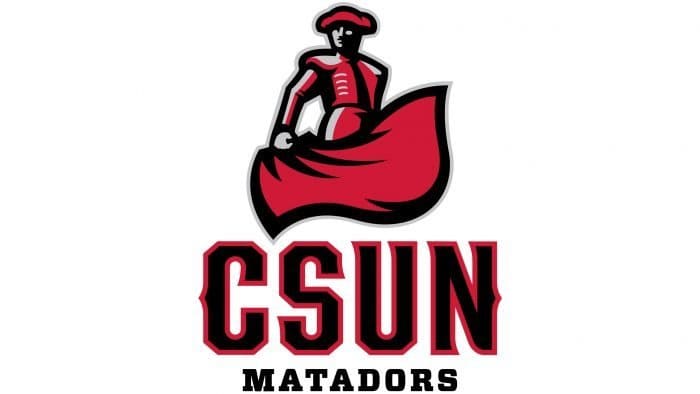 The modern logo was adopted in 2014. It, as before, depicts a matador. But this time, the artists tried to convey the dynamics: because of black shadows and smooth bends, it seems that the free edge of the cloak is floating in the air. At the bottom is the acronym CSUN (short for California State University, Northridge). Below it is the word "Matadors," in Vitesse Black font. The color scheme includes black (# 000000), Pantone 428C (# D1CEC6) and Pantone 186C (# CE1126).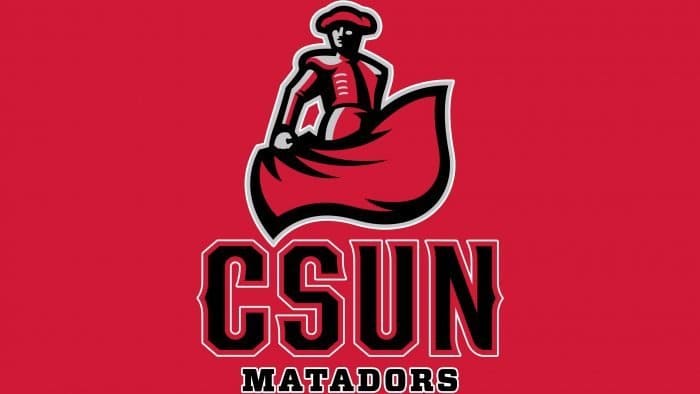 Font and Colors
Cal State Northridge Matadors color codes
Fire Engine Red

Hex color:
#ce1126
RGB:
206 17 38
CMYK:
0 92 82 19
Pantone:
PMS 185 C
Pastel Gray

Hex color:
#d1cec6
RGB:
209 206 198
CMYK:
0 1 5 18
Pantone:
PMS Warm Gray 1 C
Black

Hex color:
#000000
RGB:
0 0 0
CMYK:
0 0 0 100
Pantone:
PMS Process Black C