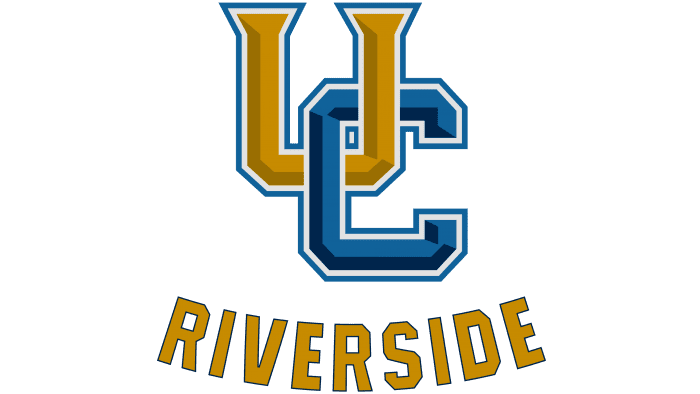 California Riverside Highlanders Logo PNG
California Riverside Highlanders' monogrammed logo in the official colors is highly recognizable. With it, the brand points to its location, showing thoroughness and power in its brevity.
California Riverside Highlanders: Brand overview
California Riverside Highlanders is a sports division owned by the University of California, Riverside. It consists of seventeen inter-university teams participating in the Big West Conference. Since 1998 competing in the NCAA Division I. The nickname Highlanders is related to the campus location: it is located at the very foot of Box Springs Mountain. Moreover, Box Springs Reserve is adjacent to the campus of the educational institution.
Meaning and History


One of the old team logos looks like a round black and white stamp with the inscription "University of California Riverside." In the center, there is a walking bear in a plaid kilt – the main school mascot nicknamed Scotty Highlander. This icon was used until 2002. It was replaced by a new emblem, for the design of which designers used modern graphic techniques. Now the bear looks more aggressive. He shows teeth and sharp claws to scare rivals. Numerous shadows and outlines create a 3D effect.
1990 – 2002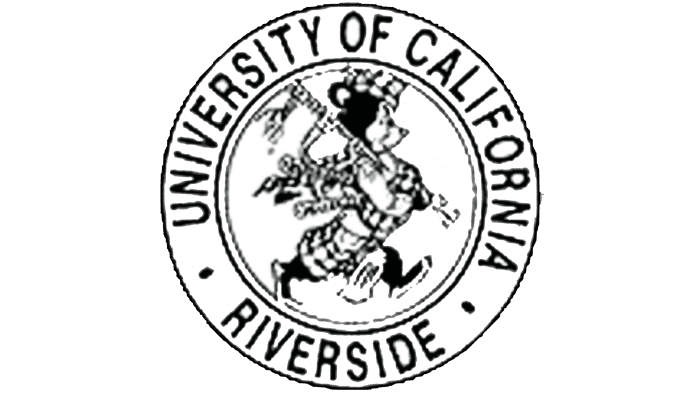 2003 – 2011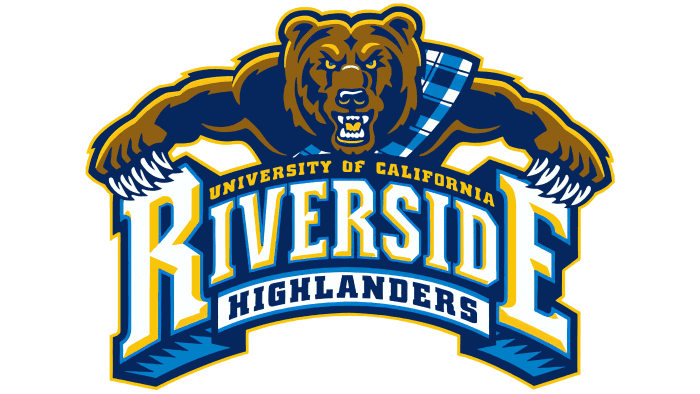 2012 – today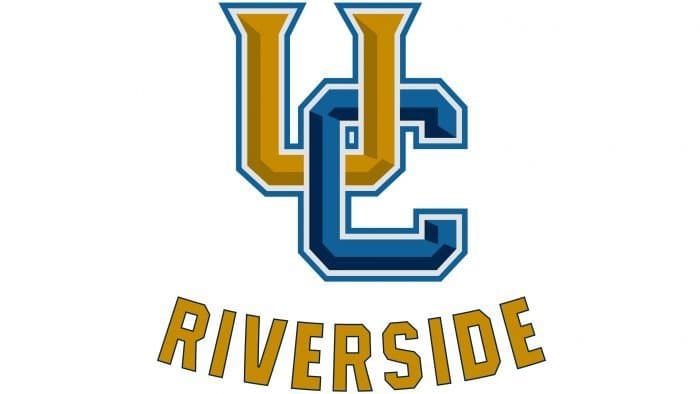 The lower half is the phrase "University of California Riverside Highlanders," located in the form of an arch. The first and last letters in the word "Riverside" are very large. The nickname "Highlanders" is depicted on a separate white ribbon. In 2012, the inscription was significantly reduced, and the talisman disappeared. A monogram took the bear's place from the intertwined "U" and "C." Only the yellow Riverside, curved upward in the form of an arc, remains at the bottom.
Font and Colors
California Riverside Highlanders color codes
Celtic Blue

Hex color:
#2d6cc0
RGB:
45 108 192
CMYK:
77 44 0 25
Pantone:
PMS 285 C
Dark Midnight Blue

Hex color:
#003066
RGB:
0 48 102
CMYK:
100 53 0 60
Pantone:
PMS 294 C
Chinese Yellow

Hex color:
#f1ab00
RGB:
241 171 0
CMYK:
0 29 100 5
Pantone:
PMS 137 C
Dim Gray

Hex color:
#7a6e67
RGB:
122 110 103
CMYK:
0 10 16 52
Pantone:
PMS Warm Gray 10 C
Black

Hex color:
#000000
RGB:
0 0 0
CMYK:
0 0 0 100
Pantone:
PMS Process Black C