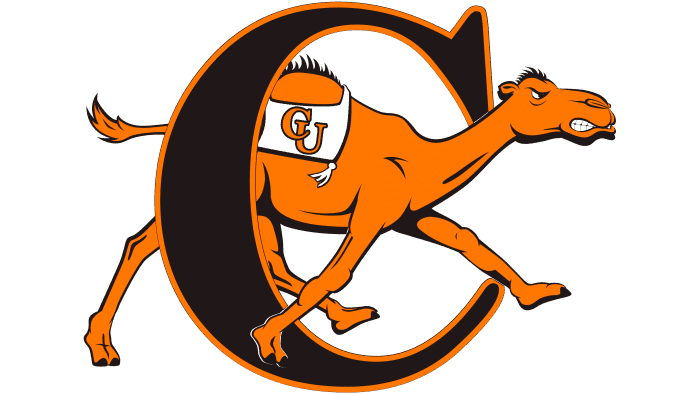 Campbell Fighting Camels Logo PNG
The name of Campbell University's athletic department, Campbell Fighting Camels, is original, with a logo depicting a menacing fighting camel. The dynamics of the mascot and its image symbolize the constant movement to victory, endurance, and fighting spirit.
Campbell Fighting Camels: Brand overview
| | |
| --- | --- |
| Founded: | 1993 |
| Headquarters: | Buies Creek, North Carolina, U.S. |
| Website: | gocamels.com |
Campbell Fighting Camels – men's teams are representing Campbell University in intercollegiate competitions. There are also female teams called Campbell Lady Camels. All of them participate in the Big South Conference, only wrestlers are in the Southern Conference, and divers are in the Coastal Collegiate Sports Association. Competitions are held as part of the Division I NCAA.
The sports department used to be called Hornets after the university mascot. The nicknames Campbellites and Campbells were also used. Option Camels arose completely by accident. After the fire destroyed three academic buildings, philanthropist Zachary Taylor Kivett decided to cheer on James Archibald Campbell. But the founder of the university did not hear the words of support and thought that he was called a camel.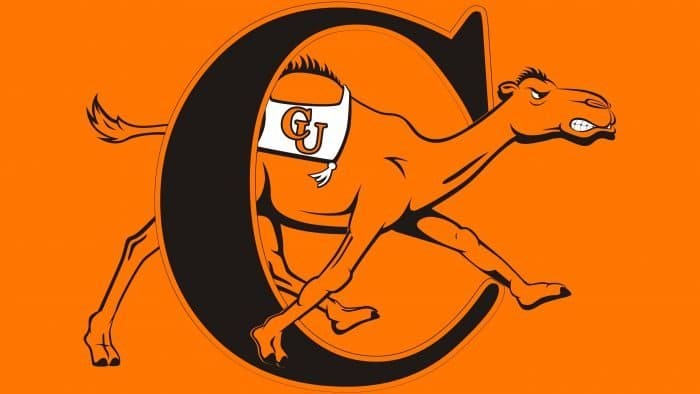 Meaning and History


The Campbell Fighting Camels logo depicts a school mascot – a running camel. It symbolizes strength, speed, and fighting spirit. The animal's silhouette is in the background: it is blocked by a large black letter "C" with an orange outline. In 1993-2004 The "C" looked like a complex geometric shape with cut corners. Then it was made rounded and similar to a horseshoe. In 2008, the upper part of the "C" was decorated with a large serif.
What is Campbell Fighting Camels?

Campbell Fighting Camels is an athletic department with 21 student teams. It belongs to Campbell University and is located in Buies Creek, North Carolina. Its participants compete in NCAA Division I and have been part of the Big South Conference since the 2011/2012 season. Football players are part of the FCS.
1993 – 2004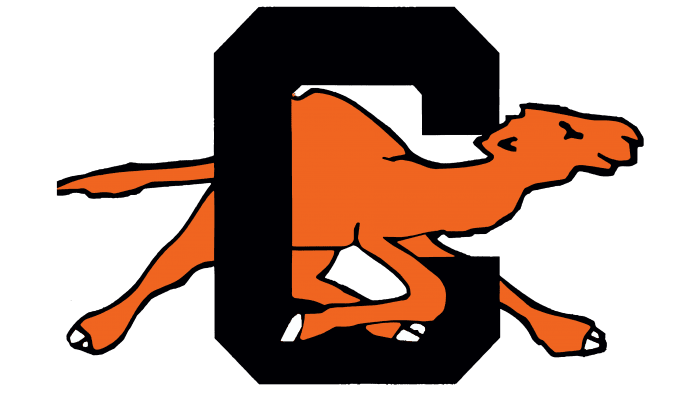 2005 – 2007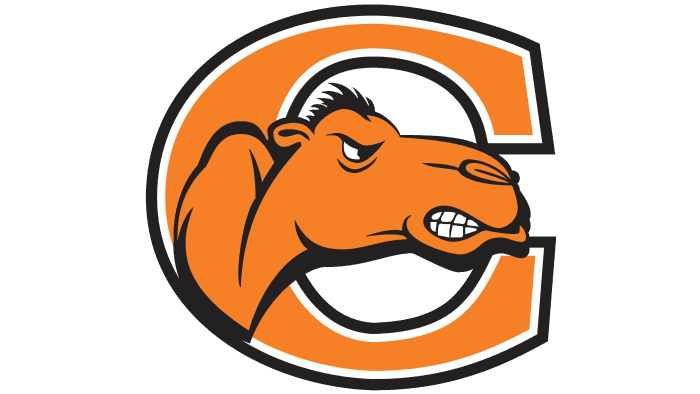 2008 – today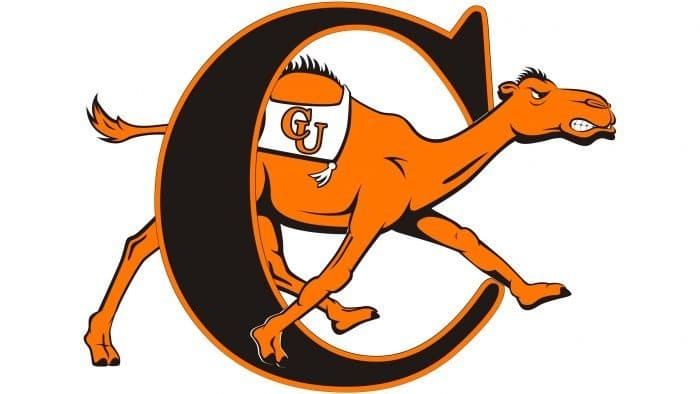 Camels were also changed several times. For example, in 1993, a sports logo was adopted with a sketchy drawing without detail. From 2005 to 2007, a camel head emblem was used. Now the official Campbell Fighting Camels badge shows a running camel with a white blanket, a monogram from the letters "C" and "U."
Font and Colors
Campbell Fighting Camels color codes
Cadmium Orange

Hex color:
#f58025
RGB:
245 128 37
CMYK:
0 48 85 4
Pantone:
PMS 151 C
Raisin Black

Hex color:
#231f20
RGB:
35 31 32
CMYK:
0 11 9 86
Pantone:
PMS Neutral Black C