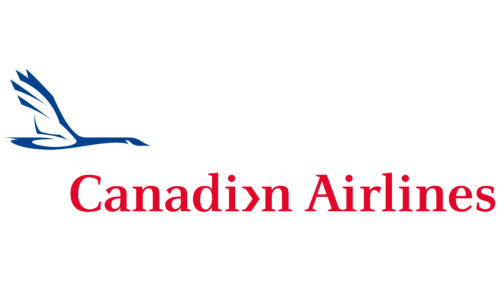 Canadian Airlines Logo PNG
The Canadian Airlines logo is the epitome of its philosophy and values. The "Canadi>n Airlines" logo lettering is simple and concise, but the arrow sign instead of the letter "a" gives it a special symbolic meaning. This sign means that the company is always ready to move forward to new horizons to follow the path of constant development and progress. Red is the color of energy, passion, and courage, which match the company.
A bird in the form of a flying goose is the logo's main symbol. She strongly symbolizes freedom and the desire for travel and new horizons. In Canadian Indian culture, the goose is considered a symbol of wisdom and insight. The blue color of the bird indicates calmness and reliability, which are important for a company that strives to provide its passengers with safe and comfortable flights.
Overall, the Canadian Airlines emblem embodies the principles of a company that strives for innovation and development but at the same time attaches great importance to the comfort and safety of its passengers.
Canadian Airlines: Brand overview
| | |
| --- | --- |
| Founded: | March 27, 1987 – January 1, 2001 |
| Founder: | Canadian Airlines Corporation |
| Headquarters: | Calgary, Alberta, Canada |
Canadian Airlines was a significant presence in Canada's aviation sector, serving customers from 1987 until 2001. The airline can trace its roots back to 1942, when it was founded as Canadian Pacific Air Lines, only to be renamed Canadian Airlines in 1987 following its acquisition by Canadian Pacific.
The airline had its corporate headquarters in Calgary and primarily operated out of Vancouver International Airport, although it also utilized hubs in Toronto, Montreal, and other Canadian cities. Canadian Airlines offers a broad range of services, providing extensive coverage within Canada and connecting with various destinations in the U.S., Europe, Asia, and beyond.
The Canadian Airlines fleet consisted of various aircraft from manufacturers like Boeing and Airbus, including the 747, 767, and A320 models. At its zenith, the airline operated a fleet of over 100 aircraft. However, the 1990s saw Canadian Airlines grapple with financial difficulties, leading to a fierce rivalry with Air Canada for control of the Canadian aviation industry.
In a significant turn of events in 1999, Air Canada acquired Canadian Airlines for $1.7 billion, leading to the amalgamation of the two airlines' operations in 2000. Post-merger, the Canadian Airlines brand gradually faded away and was entirely absorbed into Air Canada by 2001, with many routes and aircraft incorporated into the Air Canada framework.
Canadian Airlines was a large employer in its heyday, with a workforce of over 20,000. It also transported more than 40 million passengers annually during its peak performance in the mid-1990s.
Meaning and History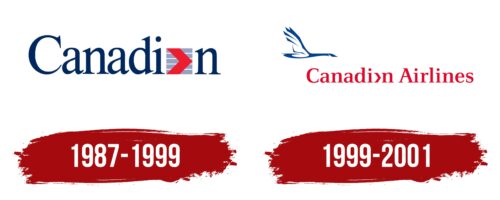 1987 – 1999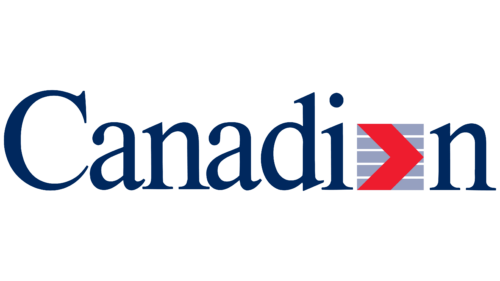 1999 – 2001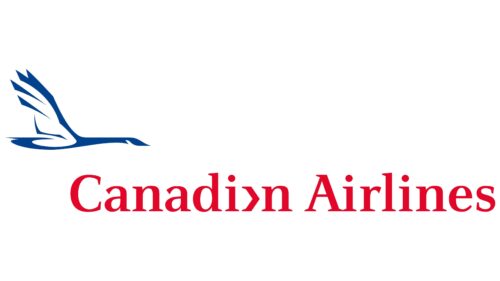 Canadian Airlines color codes
Spanish Red

Hex color:
#e20628
RGB:
226 6 40
CMYK:
0 97 82 11
Pantone:
PMS 185 C
Safety Blue

Hex color:
#02428c
RGB:
2 66 140
CMYK:
99 53 0 46
Pantone:
PMS 7687 C