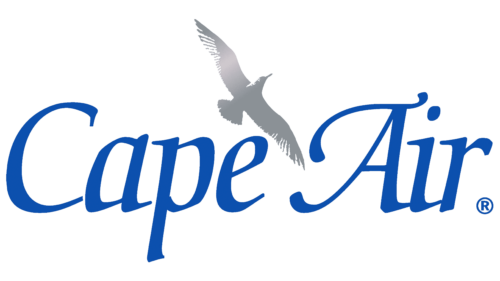 Cape Air Logo PNG
Since its establishment in 1989, Cape Air, also known as Hyannis Air Service Inc., has been a trusted and respected player in the aviation industry. The company is headquartered at the Cape Cod Gateway Airport in Hyannis, Massachusetts. Cape Air has become synonymous with reliable air transportation in the United States.
From the beginning, Cape Air recognized the importance of connecting remote areas with major cities, particularly Cape Cod and nearby islands. By bridging this geographic gap, Cape Air has provided residents and tourists with a convenient means of transportation for business and pleasure.
Building on a solid foundation, Cape Air has expanded its operations beyond the Northeast region and into the Caribbean. Cape Air has expanded its reach by offering air transportation to popular tourist destinations such as Puerto Rico, the U.S. Virgin Islands, and the British Virgin Islands. It has consolidated its position as a significant player in the industry.
The airline is an environmental innovator and has a modern fleet of aircraft that prioritizes fuel efficiency and emits fewer greenhouse gases.
Meaning and History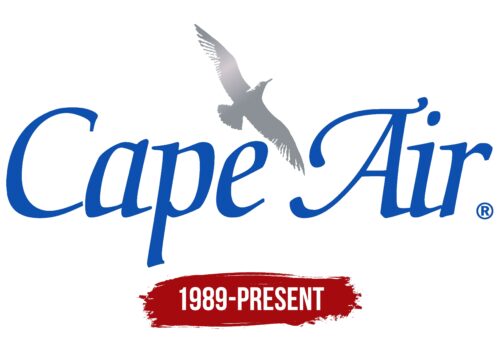 What is Cape Air?

Hyannis Air Service Inc., operating under the name Cape Air, laid its roots in Hyannis, Massachusetts, USA, in 1988. This journey began through the combined efforts of the company's pilots, Craig Stewart and Dan Wolf, and investor Grant Wilson. The combined effort resulted in the creation of an airline headquartered at Cape Cod Gateway Airport. In the first few years after its founding, the company successfully launched scheduled passenger service, eventually spreading its wings throughout the Northeast, the Caribbean, the Midwest, and Eastern Montana. With a commitment to service excellence and geographic expansion, the company has established its place in the industry. A subsidiary, Nantucket Airlines, was created to serve the local community. Over the years, both companies have continued to fly high, maintaining their status as a trusted provider of domestic and international transportation services.
1989 – today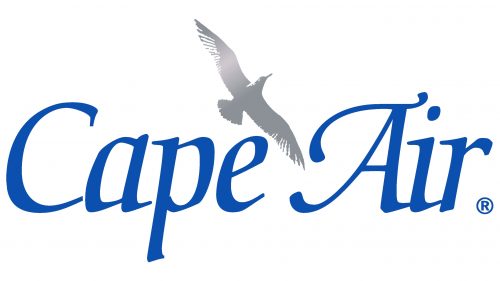 As Cape Air is an airline, the soaring bird on its logo symbolizes flight, altitude, and freedom. The artists paid special attention to the feathers on the wings and tail, creating a sense of lightness. The bird is not depicted realistically but as a gray silhouette with a white gradient on the left wing. The brand name is written below in a stylized font with elongated serifs and smooth curves. The letter "A" is decorated with a decorative "cap" – a long curved band with drops at the ends. The dark blue color of the text evokes associations with the sky.
The choice of a non-realistic bird emphasizes the artistic freedom in creating the logo and allows us to focus on symbolism rather than on a realistic image. The intricate details of the feathers enhance the aesthetic qualities of the logo, which in turn complements the airline's commitment to service excellence. The dark blue color is associated with the sky and gives the brand an air of reliability and professionalism.