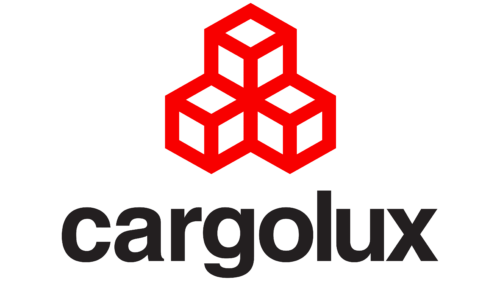 Cargolux Logo PNG
Cargolux was founded in Luxembourg in 1970 as a result of an unprecedented collaboration between Luxair (Luxembourg Airlines), Sweden's Salen Shipping Group, and Icelandic airline Loftleiðir Icelandic. These visionary companies, recognizing the growing demand for air cargo, combined their expertise and resources to create Cargolux. The share of each partner amounted to 33.7%, 33.3%, and 33.0%, respectively. Thus, a powerful alliance was created that shaped the future of the freight industry.
In 1974, Cargolux reached a significant milestone with the acquisition of the first Boeing 747 freighter. This strategic acquisition opened new horizons, enabling the airline to deliver cargo to global destinations.
With a commitment to excellence, Cargolux has made strategic investments in state-of-the-art freighter aircraft. By utilizing the latest in aircraft technology and selecting the Boeing 747-8F, Cargolux has strengthened its position as a pioneer in cargo transportation.
As one of the leaders in the air cargo industry, Cargolux has an extensive global cargo network connecting more than 250 destinations worldwide. The airline is headquartered at Luxembourg Airport and is the central hub of its operations. Cargolux's broad coverage and comprehensive service make it a global leader in air cargo transportation.
Cargolux is constantly expanding its reach and strengthening partnerships to connect the world like never before. With 85 offices in more than 50 countries, the airline is committed to providing efficient, reliable, and sustainable transportation solutions.
Meaning and History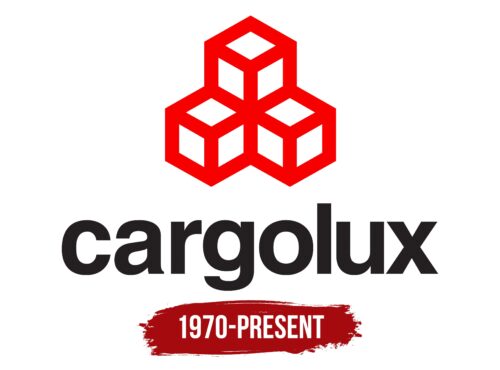 What is Cargolux?

Cargolux Airlines International S.A., known as Cargolux, has established itself as a flagship cargo airline. It was established in Luxembourg in March 1970 as a joint venture between Luxair, Salen Shipping Group, Loftleiðir, and a number of other private Luxembourg companies. The airline is among the largest cargo airlines in the world, operating scheduled flights on a global network. Beyond the skies, the company has expanded its services with a worldwide cargo network, delivering cargo to more than 250 destinations. By 2018, the organization had expanded to more than 50 countries.
1970 – today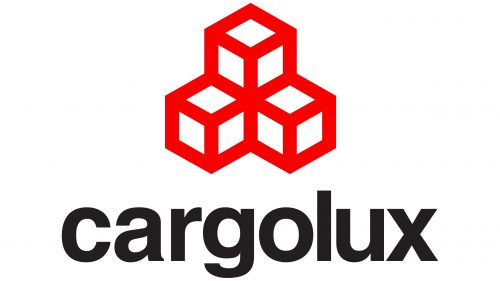 Cargolux specializes in air cargo, so its logo is a geometric pattern reminiscent of stacked boxes. It represents three cubes with white edges and red edges. The cubes are formed by hexagons with three dividing lines inside each. The bright, multifaceted pattern is balanced by the black text "cargolux" at the bottom in lowercase letters. The font used for the company name is similar to Alvaro Tomaz's Mytupi Bold or Roger White's Yoxall Bold.
The geometric pattern in the logo serves as a visual representation of the complexities involved in cargo logistics. The red border gives the logo additional detail that is eye-catching and symbolizes precision, a crucial element in the trucking industry. The lowercase typography of the company name creates a sense of modernity and efficiency, reinforcing Cargolux's image as a reliable and modern service provider.