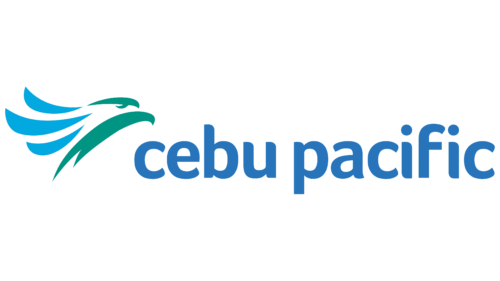 Cebu Pacific Logo PNG
The Cebu Pacific logo is a bright and memorable symbol of her brand. It consists of a stylized bird image, symbolizing freedom, speed, and forward movement. The bird's chest is green, which is associated with nature, ecology, and vitality. Her feathers are blue, which symbolizes freedom, peace, and heaven.
The inscription on the logo, "cebu pacific," is made in lower case in light blue, adding lightness, freshness, and dynamism to the image. This symbol reflects the airline's light and dynamic style and strengthens its position in the air travel market, where speed, reliability, and quality are key factors.
The company's values include pursuing high standards of passenger service quality, commitment to innovation and technological progress, and concern for the environment and sustainability. The Cebu Pacific emblem effectively conveys these values and is a powerful symbol of their manifestation.
Cebu Pacific: Brand overview
| | |
| --- | --- |
| Founded: | August 26, 1988 |
| Founder: | JG Summit Holdings |
| Headquarters: | Domestic Road, Pasay, Philippines |
| Website: | cebupacificair.com |
Cebu Pacific, a low-cost airline from the Philippines, calls Manila its base and operates from Pasay. As the country's largest air carrier, its history began in 1988, and the first flights were made in 1996. The airline's name reflects its origins: the first flights operated between Manila and Cebu.
Cebu Pacific serves over 60 destinations in the Philippines and has extensive domestic coverage. It has also expanded beyond national borders, offering flights to other Asian cities. The main center of operations is the Ninoy Aquino International Airport in Manila, which also operating from other important airports, such as Cebu, Clark, Davao, and Kalibo.
In 2022, the Cebu Pacific fleet comprised about 80 aircraft, mainly Airbus A320 and A321. Before the negative impact of the COVID-19 pandemic on global air travel, the airline carried more than 19 million passengers annually and employed more than 4,000 employees.
Cebu Pacific is well known for its vibrant brand, characterized by colorful aircraft and dynamic design aimed at promoting tourism. The airline became a member of the International Air Transport Association (IATA) in 2012, and its efforts to provide cost-effective travel solutions have been recognized with multiple awards, including AirlineRatings.com's Asia's Best Low-Cost Airline.
Cebu Pacific is owned by JG Summit Holdings, an investment company led by Filipino billionaire John Gokongwei, further strengthening its position in the regional aviation market.
Meaning and History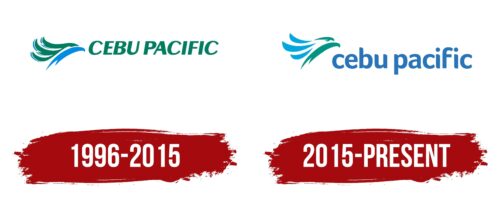 1996 – 2015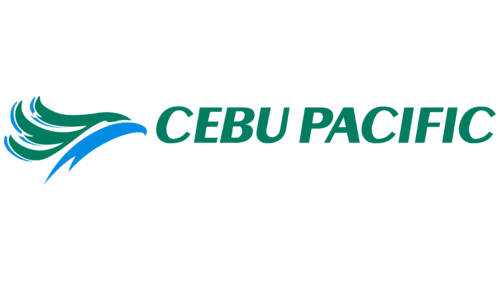 2015 – today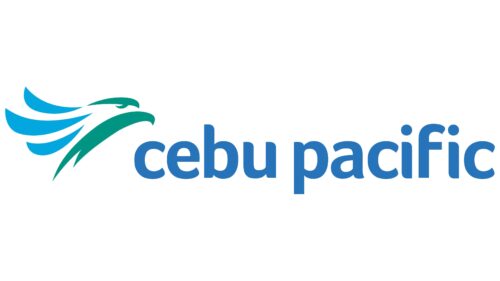 Cebu Pacific color codes
French Blue

Hex color:
#2774bb
RGB:
39 116 187
CMYK:
79 38 0 27
Pantone:
PMS 660 C
Spanish Sky Blue

Hex color:
#02a8e0
RGB:
2 168 224
CMYK:
99 25 0 12
Pantone:
PMS 298 C
Persian Green

Hex color:
#009482
RGB:
0 148 130
CMYK:
100 0 12 42
Pantone:
PMS 7473 C