Central Florida Knights is a sports department of 16 teams that have won many titles in the conference and national tournaments. The department is owned by the University of Central Florida from Orlando and has been part of the American Athletic Conference since 2013. Since 1984, he has been participating in the NCAA Division I. The only exception is football players transferred to the NCAA Division I Football Bowl Subdivision in 1996.
The UCF sports program acquired the Knightro mascot in 1994. The black knight in gold armor replaced Citronaut, which looked like a mixture of an orange and an astronaut. The nickname Knights was chosen much earlier, in 1970. Most students supported this option.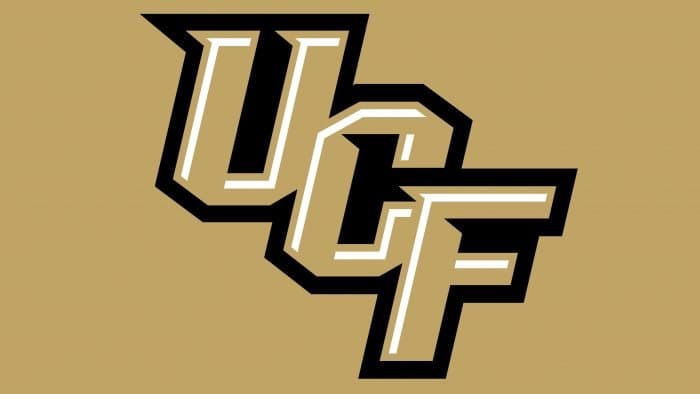 Meaning and History

The teams, originally known as Knights of the Pegasus, wore a knight emblem. In 1993, they were renamed Golden Knights, so the central image has not disappeared. From 1996 to 2006, the logo depicted a medieval warrior, clad in armor, and armed with a long white sword. The tip of the weapon divided the inscription "UCF" into two parts. Slightly lower was the phrase "Golden Knights." The font was distinguished by the absence of serifs and a noticeable angularity.
In 2007, the university made major changes to the sports program. The teams began to be called simply Knights, which was reflected in their logo. In the new version, the knight stands to hold his sword above his head. Luminous white eyes are visible through the visor. Black shadows create an aura of hidden danger. The mascot of the players is described by the abbreviation "UCF." Below is the word "Knights," written in serif bold.
1996 – 2006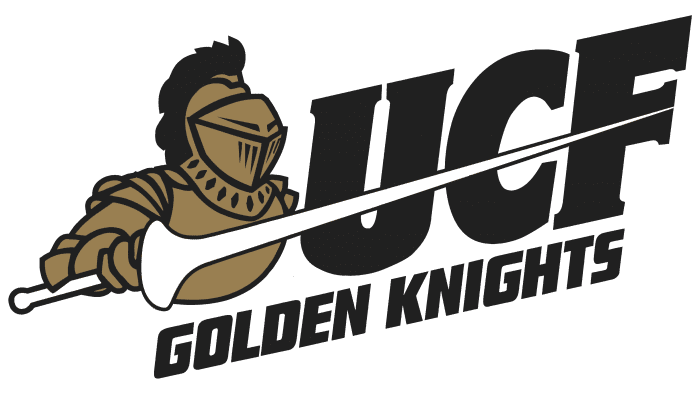 2007 – 2011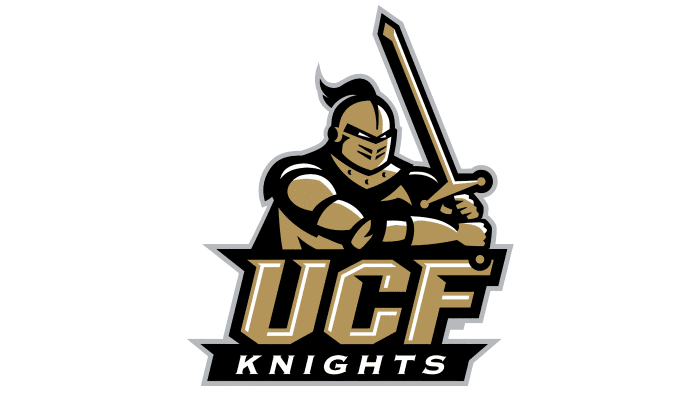 2012 – present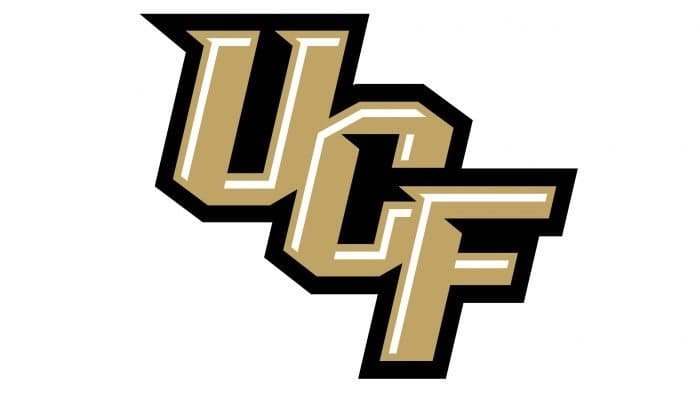 In 2012, designers took the path of simplification by removing the knight and the department's name. They left only the "UCF," short for the University of Central Florida. The letters are arranged diagonally: in the upper left corner is "U," in the middle – "C," and at the bottom right – "F." The traditional palette has been preserved. The golden color is used as the main one. It is diluted with white decorative lines and black contours.