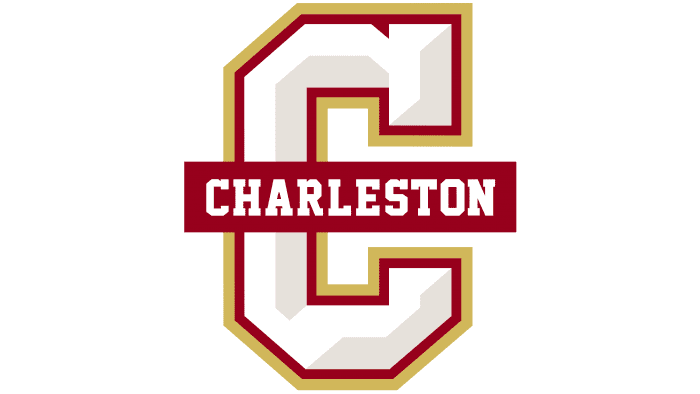 Charleston Cougars Logo PNG
A simple, minimalist style characterizes the Charleston College athletic team's symbolism. The Charleston Cougars logo, in the form of a capital geometric C, symbolizes belonging to the region, paying tribute to the organization's history and its mascot, the wild cougar.
Charleston Cougars: Brand overview
| | |
| --- | --- |
| Founded: | 1964 |
| Headquarters: | Charleston, South Carolina, U.S. |
| Website: | cofcsports.com |
The College of Charleston sponsors about twenty sports teams that compete in the NCAA Division I intercollegiate competitions and are members of the Colonial Athletic Association. They form the Department of College of Charleston Cougars, which got its current name after a student vote. University students have chosen the Cougars option because cougar has recently appeared at Charles Towne Landing Zoo.
Meaning and History


The first College of Charleston Cougars logos reflects the sports mascot – Clyde The Cougar. The brand name, adopted in 1964, depicts the head of a growling puma. It is turned to the right and is inside the big "C." The letter is shaped like a horizontal ellipse. Later, in 2003, the cougar became more realistic. Artists detailed it, drawing in detail even the most insignificant elements – from ears to sharp claws on the front legs. The animal lies calmly on a red ribbon with the inscription "College of" Underneath are the words Charleston and Cougars.
What is Charleston Cougars?

Charleston Cougars is an athletic department in South Carolina that unites 20 teams formed by students of the College of Charleston. It participates in NCAA Division I and is part of the Colonial Athletic Association. The most successful teams are sailing (14 national championships won), women's volleyball, and men's baseball.
1964 – 2002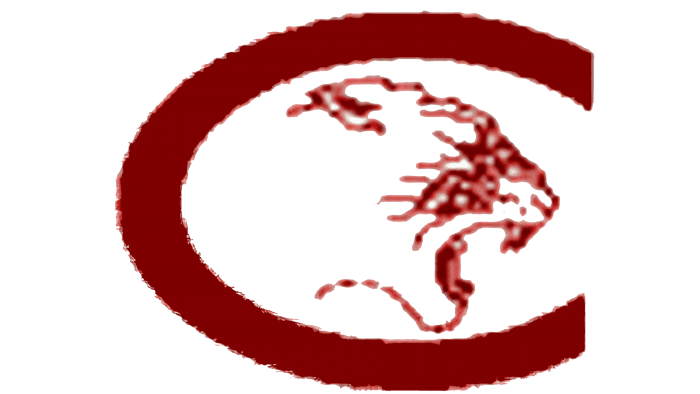 2003 – 2012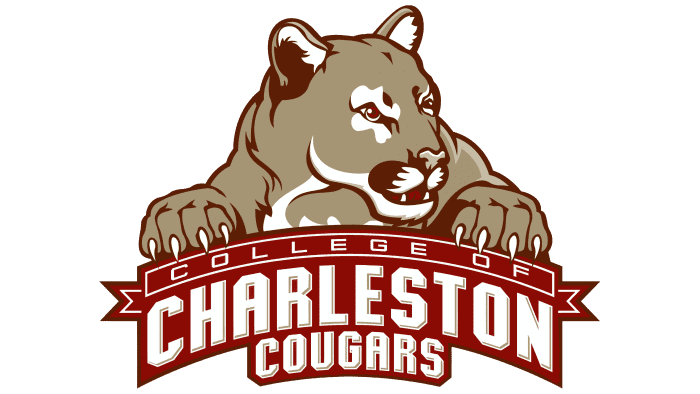 2013 – today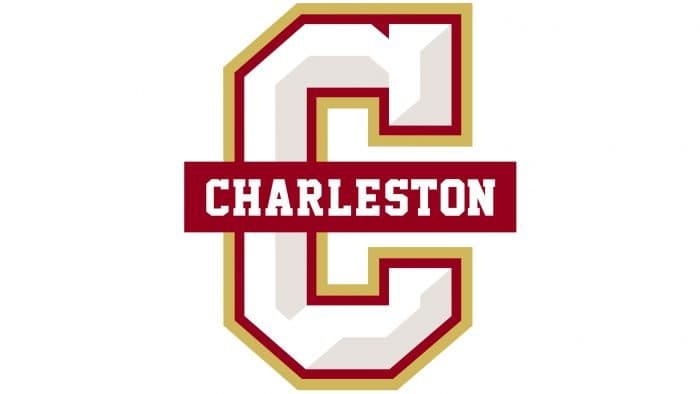 The current emblem, introduced in 2013, is far from tradition. Graphic designer Gil Shuler moved away from the image of a cougar and chose a completely different concept. In the center, he placed a white-gray letter "C," circled by two lines of burgundy and golden colors. Across is a horizontal rectangle with the nickname of the sports department. The main difference between the font is its angularity: the letters consist of a combination of white polygons.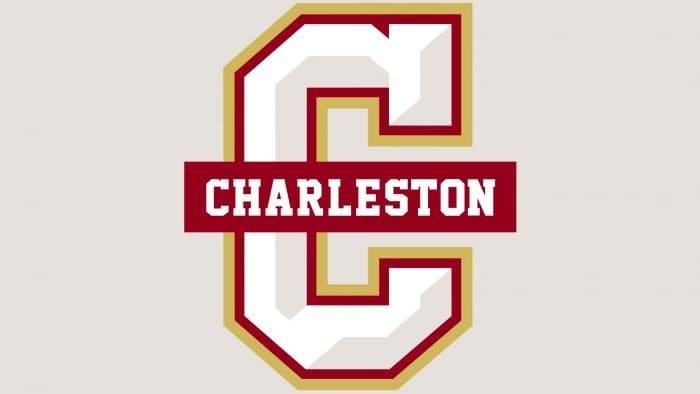 Font and Colors
Charleston Cougars color codes
Wine

Hex color:
#76232f
RGB:
118 35 47
CMYK:
0 70 60 54
Pantone:
PMS 202 C
Sand

Hex color:
#c5b783
RGB:
197 183 131
CMYK:
0 7 34 23
Pantone:
PMS 4525 C
Platinum

Hex color:
#e3e0dc
RGB:
227 224 220
CMYK:
0 1 3 11
Pantone:
PMS Cool Gray 1 C