Chic Me Logo PNG
ChicMe, which emerged in China in 2015, debuted in the online fast fashion space, focusing mainly on women's clothing and jewelry. Just a year after its founding, the brand expanded its product offering to more than 10,000 products, covering categories ranging from dresses and swimwear to accessories such as shoes, bags, and jewelry.
ChicMe quickly recognized the potential of social media platforms and began using influencer marketing, especially to attract young women around the world. This strategy paid off, and by 2017, the brand announced that it had over one million customers patronizing it globally, as well as an active presence on platforms such as Instagram.
To improve operational efficiency and meet its growing customer base, ChicMe opened an order processing center in Hong Kong in 2018, streamlining its delivery processes to meet the needs of international markets. The following years, 2018 and 2019, saw the opening of specialized sites focused on specific regions, including the US, UK, France, and others.
2020 was another watershed moment for ChicMe, as the company raised $15 million in Series A funding to expand its international presence. A testament to ChicMe's growing popularity, the ChicMe community on Instagram had more than 2 million ardent followers by 2021. At the core of the brand is affordable and trendy fashion, combining social commerce and influencer collaborations.
In 2023, ChicMe has an extensive delivery network, sending fashion to more than 100 countries around the world. The company remains committed to being the premier online haven for young women pursuing fashion. In 2018, the company decided to establish a fulfillment center in Hong Kong.
Meaning and History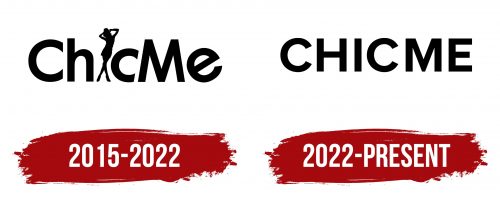 What is Chic Me?

Based in China, Chic Me harnesses the power of e-commerce to provide women around the world with the latest fashion trends, emphasizing that the latest fashions are affordable and don't have to be prohibitively expensive. Founded in 2015, Chic Me has become a player in the fashion industry, capturing the attention of women around the world.
2015 – 2022

2022 – today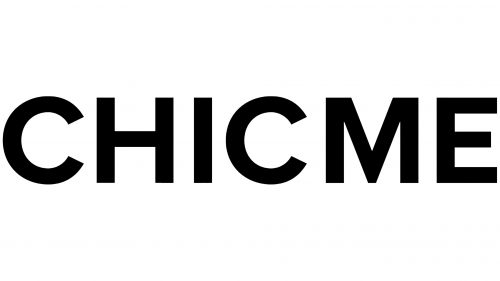 The Chic Me logo is designed in the style of emblems of famous fashion brands. It is also simple, wide, two-dimensional, and textual. The name is stylized under the Chanel logo, using an almost identical font with letters of similar shapes. In particular, the letter "C" has a deep curve and diagonal cuts at the ends. The same can be said for the letters "H" and "E," which have small, unique details that do not affect the overall look. The text is written in upper case; the characters are large, bold, and typed in sans-serif font.
The logo sort of whispers "high fashion" without shouting it. The big bold letters say, "Hey, look at me, but don't make it obvious." It's very pretty – a hint of trendiness yet understated at the same time.
Chic Me color codes
Licorice

Hex color:
#231815
RGB:
35 24 21
CMYK:
0 31 40 86
Pantone:
PMS Black 4 C