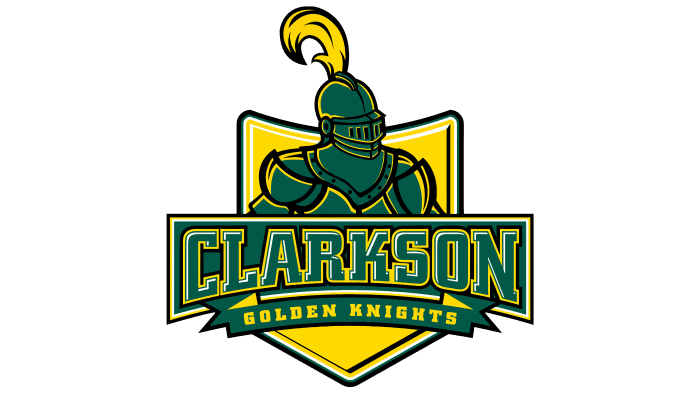 Clarkson Golden Knights Logo PNG
The logo of the Clarkson Golden Knights, the University of Potsdam sports department, effectively highlights the features of the teams, supporting the chosen name. The chivalric theme symbolizes each department member's nobility, determination, perseverance, and perseverance.
Clarkson Golden Knights: Brand overview
| | |
| --- | --- |
| Founded: | 2004 |
| Headquarters: | Potsdam, New York, U.S. |
| Website: | clarksonathletics.com |
Clarkson Golden Knights – University teams in swimming, football, lacrosse, hockey, cross-country, basketball, and cross-country skiing. Clarkson University, founded in 1896, fund them. The university itself belongs to the NCAA Division III, but hockey players compete in Division I and are part of ECAC. The remaining athletes participate in the Liberty League conference, except for skiers who have joined the USCSA and MacConnell Division ECSC.
Meaning and History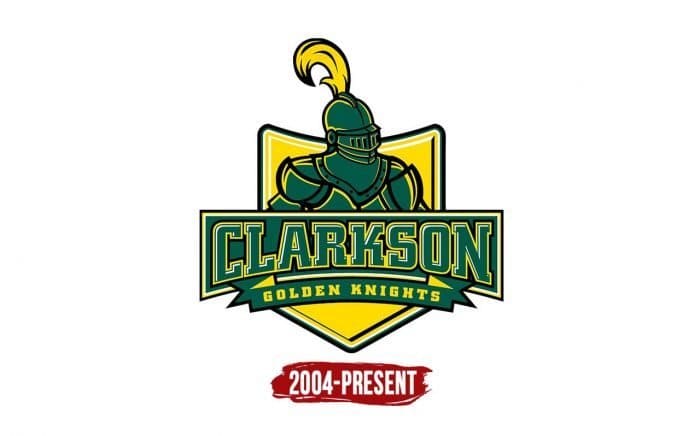 The actual emblem depicts a knight – the mascot of the educational institution, which comes out during hockey matches. Clarkson Golden Knights Department is named after this medieval character. The original nickname was first used in October 1950, and a month later, it was officially approved. It is even reflected on the logo: the word "Clarkson" is located in the center, on a large elongated quadrangle, and "Golden Knights" is located a little lower, on a ribbon with curved edges.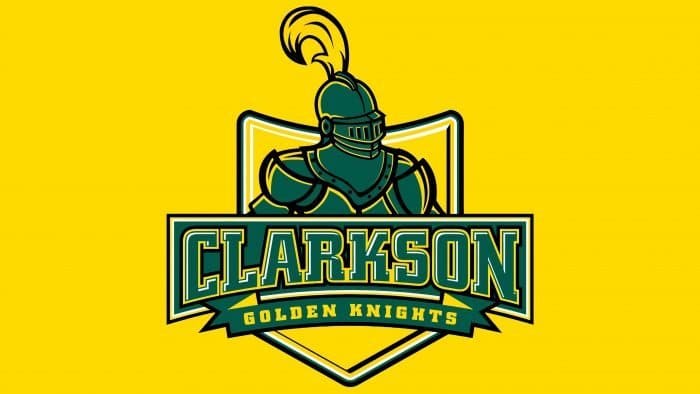 The general background is a large yellow shield with a concave top and a pointed base. It fits into the knightly theme and balances the figure in terms of proportionality. The feather on the helmet, which rises above the shield, is painted in the same golden hue, and numerous contours and shadows are made. Additional white and black lines give the emblem volume. The main color of the armor is gray-green.
What is Clarkson Golden Knights?

Clarkson Golden Knights is the name for 20 teams representing the sports department of Clarkson University in Potsdam, New York. They mainly compete in Division III of the NCAA, but the hockey teams play at the Division I level as members of ECAC Hockey. The student-athletes are also part of the Liberty League.
Font and Colors
Clarkson Golden Knights color codes
Sacramento State Green

Hex color:
#035947
RGB:
3 89 71
CMYK:
97 0 20 65
Pantone:
PMS 3298 C
School Bus Yellow

Hex color:
#ffda01
RGB:
227 212 173
CMYK:
0 4 20 7
Pantone:
PMS 109 C