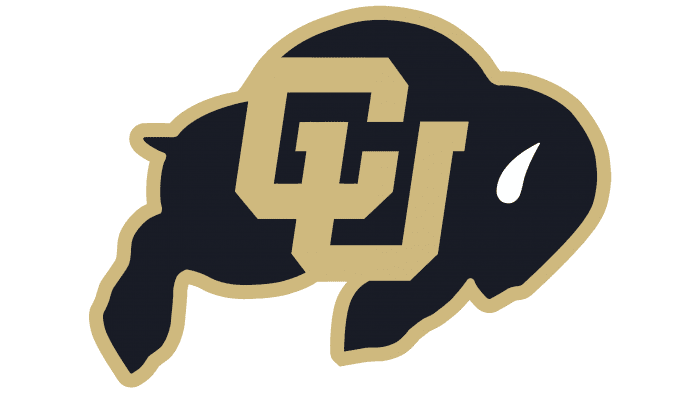 Colorado Buffaloes Logo PNG
Founded in 1980, the varsity team from Colorado Boulder has a powerful and persuasive talisman that lives up to its name. With an original contrasting design and an eye-catching monogram, the Colorado Buffaloes logo is dynamic and shows strength and tenacity.
Colorado Buffaloes: Brand overview
| | |
| --- | --- |
| Founded: | 1980 |
| Headquarters: | Boulder, Colorado, U.S. |
| Website: | cubuffs.com |
The University of Colorado Boulder in 2002 entered the top 20 of America's Best Sports College. He owns seventeen Colorado Buffaloes teams, also known as Buffs. The nickname Buffaloes was approved in 1934 when school leaders held a competition for the best name for the sports department. The person who offered the winning option received the promised prize of $5. The university is participating in the NCAA Division I/FBS and is a member of the Pac-12 Conference.
Meaning and History


The brand name of the teams reflects their mascot and nickname. Back in 1980, artists depicted the silhouette of a running bison on the logo. This image turned out to be so successful that the next redesign decided to leave it, changing only the color palette. So until now, he has come in its original form. But if the first version was brown, now the bison is blue, with a pale golden outline. A light line drawn along the edge made the drawing complete, and a white drop-shaped horn added contrast.
What is Colorado Buffaloes?

Colorado Buffaloes is a sports department consisting of 17 teams representing the University of Colorado in Boulder. They participate in the Pac-12 Conference, compete in the NCAA (FBS), are members of the Rocky Mountain Intercollegiate Ski Association (skiers), and belong to the Mountain Pacific Sports Federation.
1980 – 1984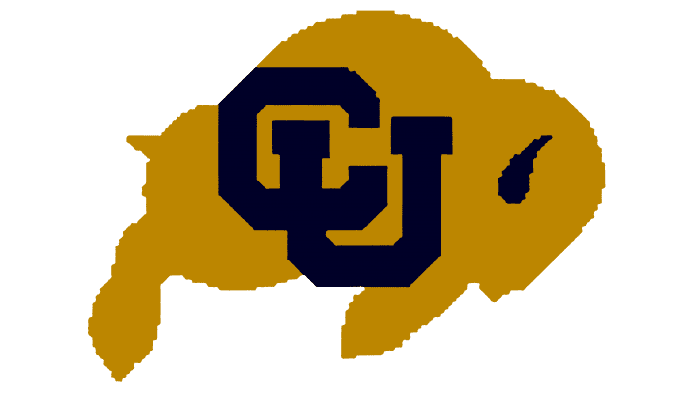 1985 – 2005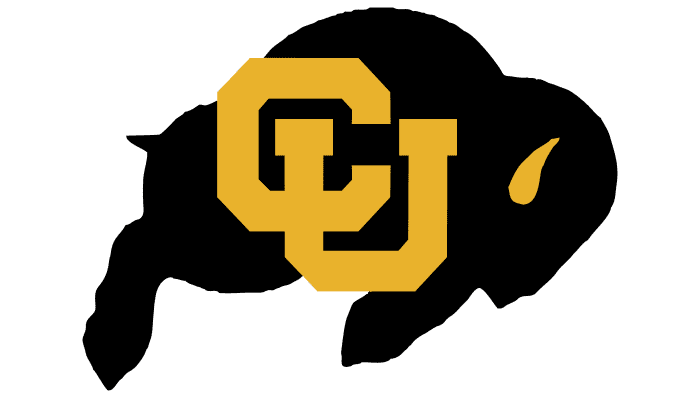 2006 – today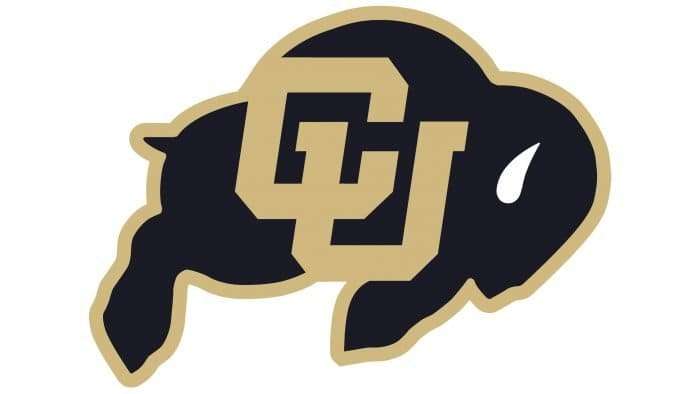 Another element of the logo that has rarely changed is a monogram made up of the first letters of the name Colorado Buffaloes. The lower part of "C" and the left side of "U" intersect in the center. This combination looks like a complex geometric figure. Serifs break symmetries at the edges of the "U" and the curved ends of the "C." Otherwise, both letters are similar: they are devoid of smooth bends and have a large number of angles. In 2006, the font became italicized. This added dynamics to the image because the monogram is located directly on the side of the bison.

Font and Colors
Colorado Buffaloes color codes
Sand

Hex color:
#cfb87c
RGB:
207 184 124
CMYK:
0 11 40 19
Pantone:
PMS 7508 C
Black

Hex color:
#000000
RGB:
0 0 0
CMYK:
0 0 0 100
Pantone:
PMS Process Black C
Quick Silver

Hex color:
#a2a4a3
RGB:
63 194 204
CMYK:
60 0 23 0
Pantone:
PMS Cool Gray 6 C