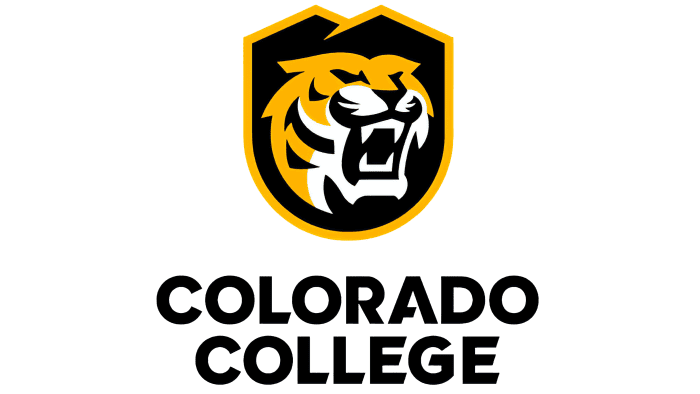 Colorado College Tigers Logo PNG
Since 1978, the Tigers have stood for the honor and sports glory of the Colorado Springs state colleges, with a formidable mascot as an emblem. The Colorado College Tigers logo symbolizes danger, strength, aggression, and constant readiness for protection.
Colorado College Tigers: Brand overview
| | |
| --- | --- |
| Founded: | 1978 |
| Headquarters: | Colorado Springs, Colorado, U.S. |
| Website: | cctigers.com |
The Colorado College Tigers Sports Department is part of Colorado College. Women's football and men's hockey teams compete in the NCAA Division I, all the rest take part in Division III and are part of the Southern Collegiate Athletic Conference. The Tigers nickname was adopted at a student referendum in 1994. It outperformed the second most popular version (Cutthroat Trout) by 45 votes.
Meaning and History


Emblem 1978-2019 It is presented in the form of a quadrangular shield with a round base. It depicts the head of a tiger, which opened its mouth and showed sharp fangs. The pattern is made with chaotic black and yellow lines. The style is far from realism: the animal is not detailed and looks disproportionate. The upper part of the shield is separated by a jagged white line crossing it horizontally.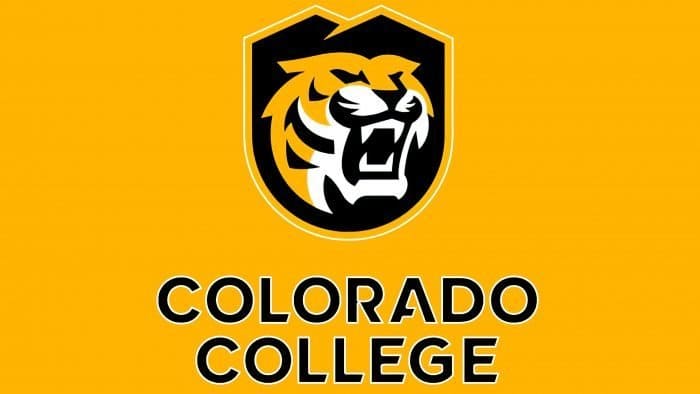 In February 2020, the Colorado College Tigers Sports Department introduced an updated logo. The executives admitted that the previous version with the tiger shield was unsuccessful: it was difficult to reduce or embroider it in things. So in 2019, they entrusted the pensioner company Joe Bosack & Co. conduct a large-scale redesign. Specialists interviewed teachers, students, and team members to come to a consensus.
What is Colorado College Tigers?

Colorado College Tigers is a sports department of Colorado College in Colorado Springs, comprising 16 collegiate teams. They participate in two NCAA divisions – III and I. The hockey players are members of the National Collegiate Hockey Conference, and the women's soccer team competes in the Mountain West Conference. The remaining teams are members of the Southern Collegiate Athletic Conference.
1978 – 2019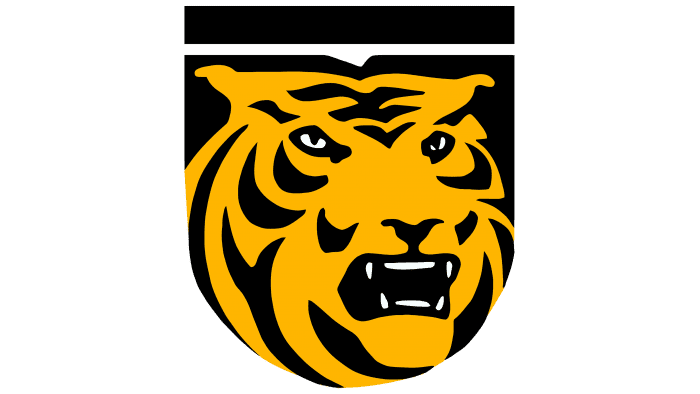 2020 – today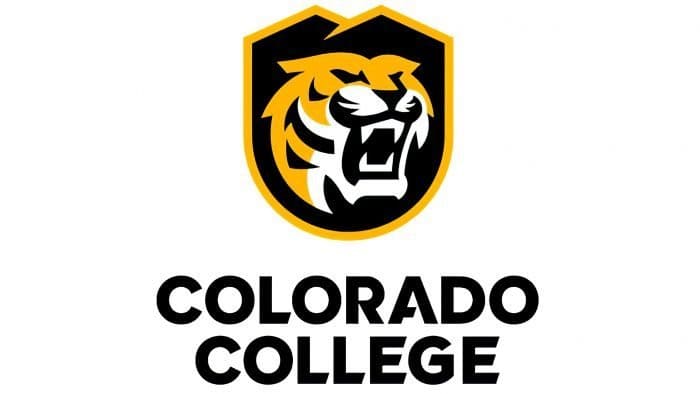 They retained their old form but added two pointed mountains to the top of the shield, which was inspired by the institution's emblem. They also worked on the tiger, giving it a more realistic look. Artists managed to convey the danger, strength, and aggression of the wild predator. And they were able to make the picture three-dimensional due to the combination of white, orange, and black.
Font and Colors
Colorado College Tigers color codes
Orange

Hex color:
#ffb71b
RGB:
255 183 27
CMYK:
0 28 89 0
Pantone:
PMS 137 C
Black

Hex color:
#000000
RGB:
0 0 0
CMYK:
0 0 0 100
Pantone:
PMS Process Black C