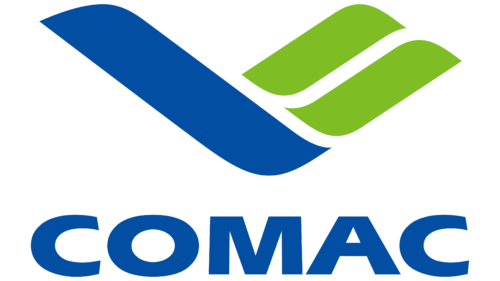 Comac Logo PNG
Comac, the Commercial Aircraft Corporation of China, Ltd., is an advanced aerospace manufacturer based in Shanghai, China. Founded in 2008, Comac has quickly become a formidable contender in the global aviation industry.
With the development of the ARJ21 regional jet, Comac has embarked on a revolutionary revolution in aviation. Working with global partners such as General Electric and Honeywell, Comac overcame various challenges to successfully complete the first flight of the ARJ21 in 2008.
In 2008, Comac embarked on its boldest project yet: the C919, a narrow-body aircraft designed to compete with industry giants Boeing and Airbus.
In 2017, the C919 project reached new heights with a successful test flight, spurring Comac's commercial plans. Working with leading suppliers such as CFM International, Comac ensured that the C919 was outfitted with top-of-the-line components, bringing the project closer to commercial availability.
Meaning and History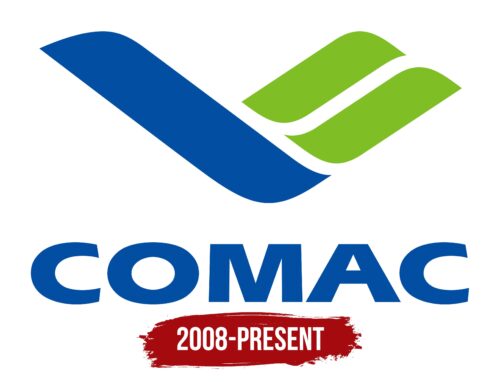 What is Comak?

China Commercial Aircraft Corporation, Ltd., or COMAC, is a state-owned aerospace company established on May 11, 2008. The corporation's main business is the design and construction of large passenger airplanes, particularly those with a capacity of more than 150 passengers. The airline meets domestic and international air transportation needs with its state-of-the-art large-capacity aircraft.
2008 – today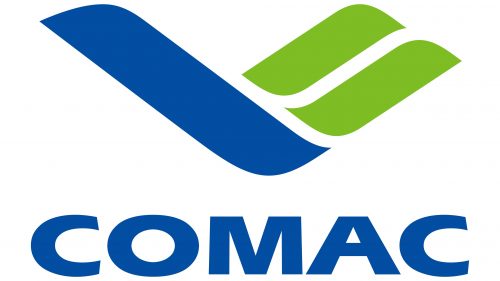 The logo uses the word "COMAC," an abbreviation formed from the phrase "Commercial Aircraft Corporation of China." The abbreviation is in bold blue font with horizontally elongated glyphs. The absence of serifs makes the inscription easy to read. Above the text, there is an abstract graphic composition consisting of three stripes: one blue and two green. They are arranged in the shape of a checkmark. This part of the emblem radiates visual lightness and dynamism – qualities that are usually associated with flying airplanes.
The blue symbolizes trust and reliability – qualities highly valued in the aviation industry. Green stripes symbolize environmental friendliness or innovation. The checkmark shape adds positivity and finality, indicating that the company meets and perhaps even exceeds industry standards. The choice of horizontally elongated glyphs gives the design a sense of forward motion, which aligns well with the rapidly changing nature of the aerospace industry.