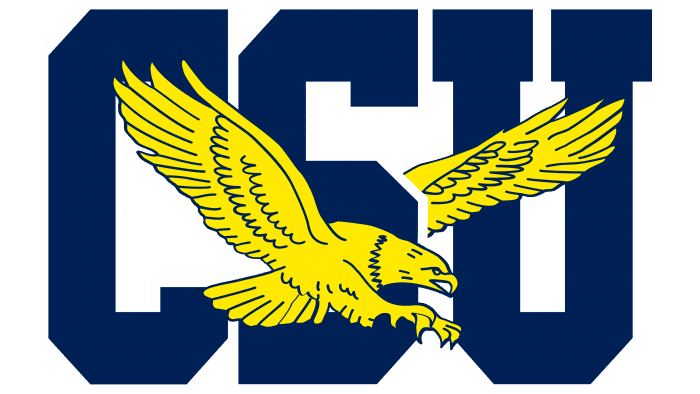 Coppin State Eagles Logo PNG
The color scheme in which the Coppin State Eagles logo adorns the athletes' uniforms symbolizes intelligence and sophistication, creativity, and intelligence. These characteristics, sharpness, agility, and nobility, are reflected in the mascot – the proud eagle, inspiring the team to victory.
Coppin State Eagles: Brand overview
Coppin State Eagles are the fourteen sports teams that play for Coppin State University. They have been participating in the Mid-Eastern Athletic Conference for many years and competing in the NCAA Division I. The official colors of the school are blue and gold. According to the Visual Standards Guidelines of the university, the first symbolizes creativity and sophistication, the second – the mind and intellect. The eagle was chosen as the talisman for its courage, strength, and clear vision of the target.
Meaning and History


Coppin State Eagles, like other sports departments, does not change traditions: its emblem features a talisman that should inspire teams to new achievements. The golden eagle spread its wings wide, stretched out its head, and put forward its clawed legs. He is ready to attack and has already noticed the "prey." Artists tried to depict feathers in detail, although the drawing looks sketchy. Fingers and beak are also clearly visible – attention was focused on them to emphasize the danger of a bird of prey.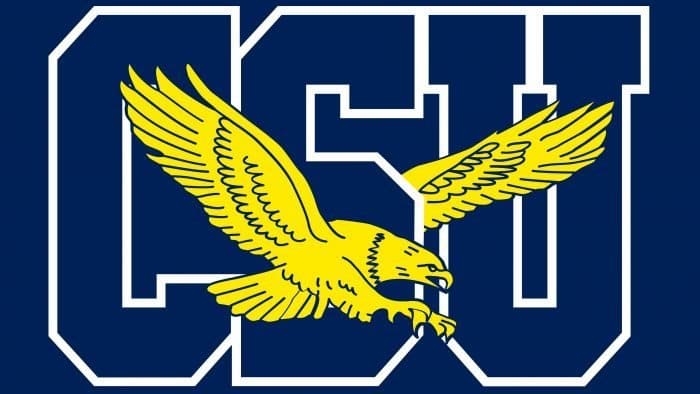 One wing of the eagle is threaded through the capital letter "S." Because of this, it seems that it is located unnaturally, separate from the body. Impression enhances the distortion of spatial proportions.
1988 – 2003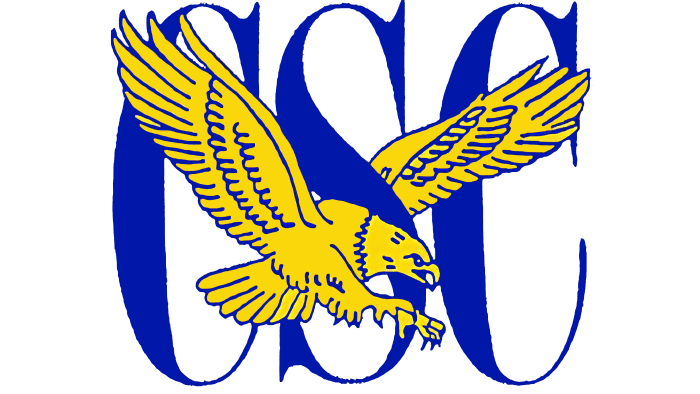 2004 – 2016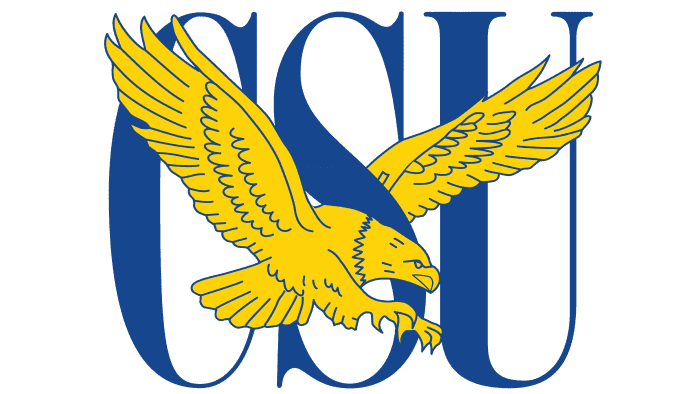 2017 – today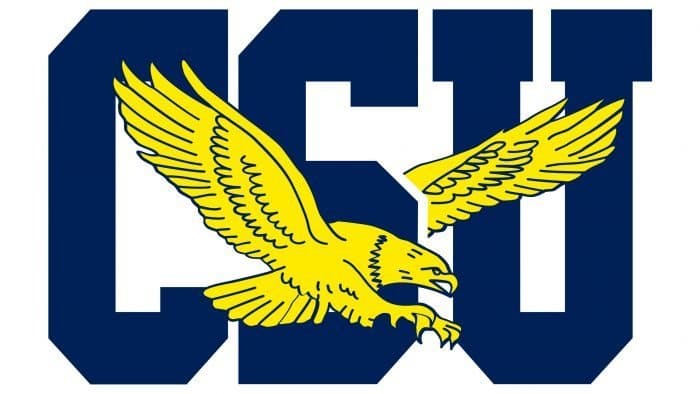 "S" is part of the inscription "CSU." This is an abbreviation for the full name of the institution. Until 2004, another abbreviation was used – "CSE," formed from the phrase "Coppin State Eagles." Big blue letters are located in the background. The figure of an eagle partially covers them, but they are still visible thanks to the bold with rectangular serifs.
Font and Colors
Coppin State Eagles color codes
Prussian Blue

Hex color:
#003056
RGB:
0 48 86
CMYK:
100 44 0 66
Pantone:
PMS 540 C
Tangerine Yellow

Hex color:
#ffc915
RGB:
255 201 21
CMYK:
0 21 92 0
Pantone:
PMS 7549 C