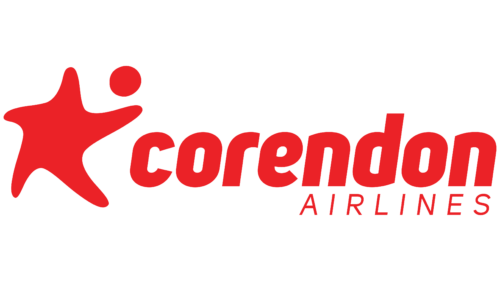 Corendon Airlines Logo PNG
Corendon Airlines: Brand overview
Since its inception, Corendon Airlines has been creating memorable travel experiences for passengers. Headquartered in Antalya, Turkey, the company is an integral part of the Corendon Tourism Group and flies primarily from Antalya Airport.
In 2004, Atilay Uslu and Yıldırai Karaer, realizing the huge potential of Turkey's thriving tourism sector, decided to make air travel more affordable and reliable for vacationers. As a result, Corendon Airlines was born, offering cost-effective travel options to popular vacation destinations in Turkey and beyond.
Since its first flights in 2005, Corendon Airlines has experienced a meteoric rise in popularity among travelers.
Building on its achievements, Corendon Airlines has rapidly expanded its flight network by adding new routes to sought-after travel destinations both in Turkey and around the world.
Meaning and History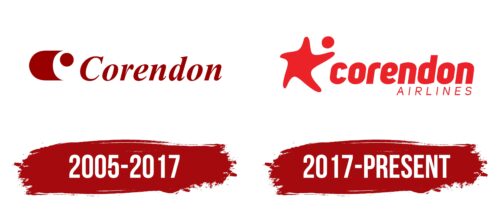 What is Corendon Airlines?

Corendon Airlines, the backbone of the Corendon Tourism Group, began its journey in Antalya, Turkey, in 2004. The airline quickly made a name for itself, carrying around 6 million passengers annually, focusing mainly on leisure travel. At first, the airline only operated flights from Antalya Airport, but over time, it expanded its horizons by increasing its fleet of aircraft and routes. The company offered comfort, reliability, and Turkish hospitality, differentiating itself from other travel airlines.
2005 – 2017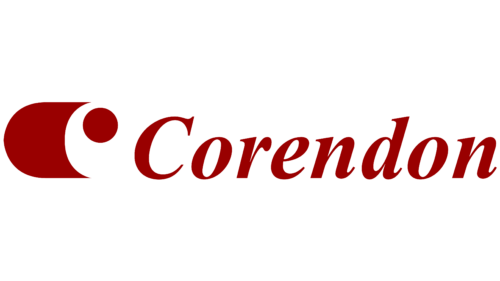 2017 – today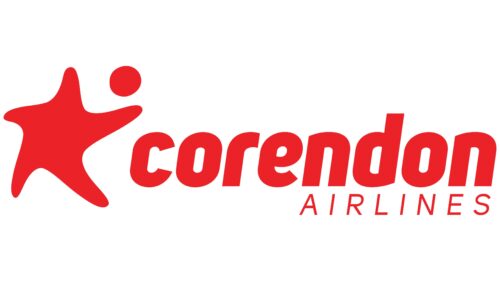 The designers created an all-red logo for Corendon Airlines, a color that symbolizes sunny Turkey, the company's home country. On the left side is a five-pointed curved star with no sharp corners. Above the star, there is an asymmetrical circle. On the right side, the brand name is written: large, bold "corendon" on the first line and smaller, thin "AIRLINES" under it. Lowercase letters are used for the first part, and uppercase letters are used for the second. In both cases, the font is italicized, representing speed.
The choice of the red color palette speaks to the airline's sunny origins and symbolizes passion and energy – qualities the company wants to showcase. The curved star and uneven circle symbolize flexibility and uniqueness, traits that are valued in the aviation industry. The use of the italic font in both parts of the name suggests that the airline is focused on fast and efficient service.