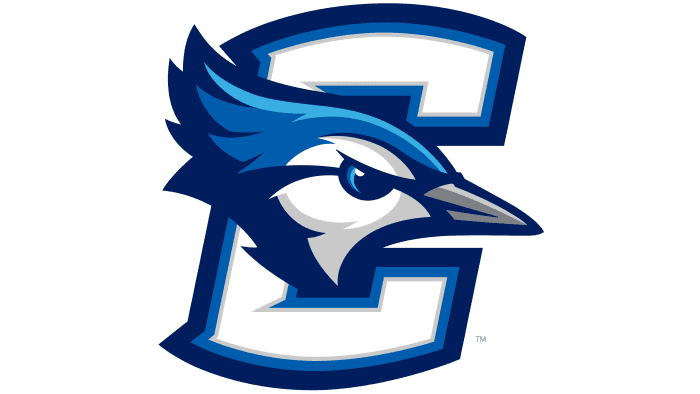 Creighton Bluejays Logo PNG
The blue jay head mascot, the letter C, and the Creighton Bluejays logo symbolize the athletic department's commitment to its North American roots. Its belligerence, skittishness, and the inherent collectivism of the breed have become a demonstration of the team's core traits.
Creighton Bluejays: Brand overview
| | |
| --- | --- |
| Founded: | 1990 |
| Headquarters: | Omaha, Nebraska, U.S. |
| Website: | gocreighton.com |
Private Jesuit Creighton University participates in interuniversity competitions at Division I NCAA level. Exposes fourteen teams in eight sports to compete in the Big East Conference. They form the department of Creighton Bluejays, which got its name in honor of the little songbird that lives on the North American continent. She also became the invariable mascot of the players and still confidently leads them to victory.
Meaning and History


The image of a blue jay is present on almost every emblem of the sports department. Since 1990, and over the following years, she was an anthropomorphic character. Artists depicted a bird with hands instead of wings and with expressive emotional facial expressions. And they "dressed" her in blue shorts and a white T-shirt with the letter "C" on her chest.
In 1999-2012 teams used the inscription "Jays" as a logo. The word rises diagonally, symbolizing growth, and success. The two central letters are interconnected, the extreme "J" and "s" stand separately. The font resembles a handwritten one with characteristic lines of uneven thickness and smooth bends.
What is Creighton Bluejays?

Creighton Bluejays is a sports department comprising 14 teams formed from Creighton University students. It is based in Omaha, Nebraska, and represents the region in the Big East Conference, competing at the Division I level in the NCAA.
1990 – 1998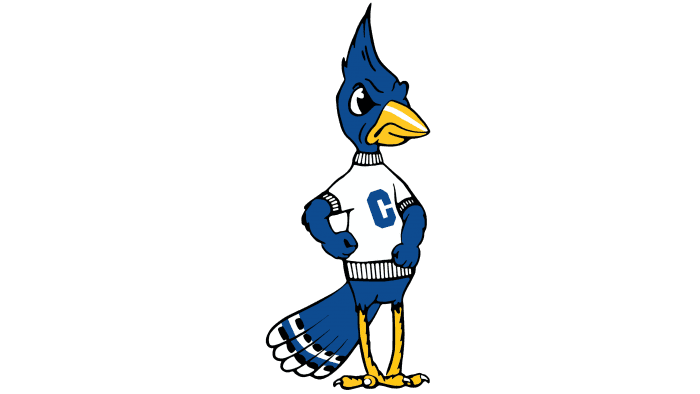 1999 – 2012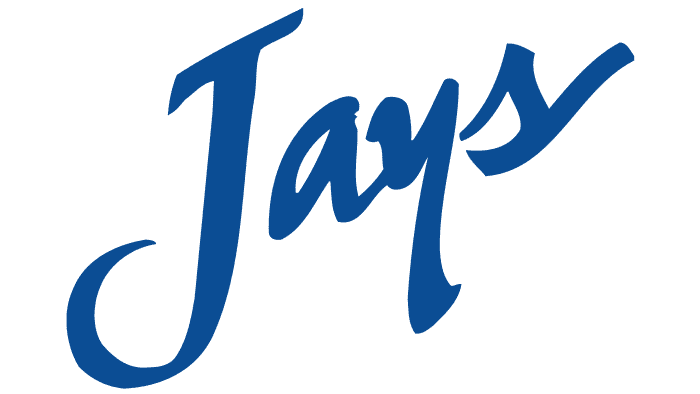 2013 – today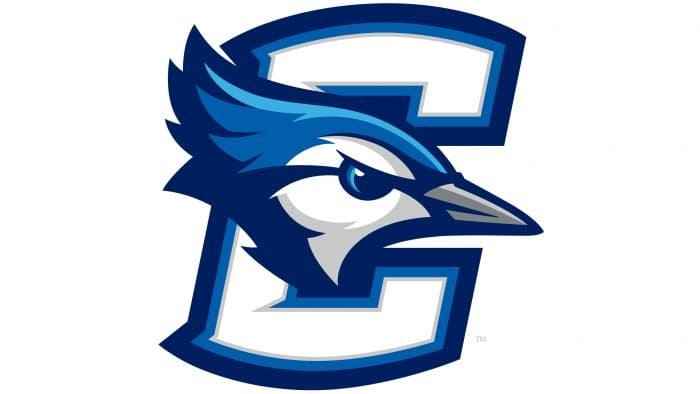 In 2013, developers modernized the design by replacing the long "Jays" inscription with the laconic letter "C" (short for "Creighton"). But the emblem is far from minimalism because there is one more element on it – the head of the blue jay, which peeks from the "C." The bird looks menacing and warlike. It's also quite bright because to create a 3D effect; the artists used several colors. The letter is also unusually framed: it has sharp serifs and two blue contours.
Font and Colors
Creighton Bluejays color codes
Dark Sapphire

Hex color:
#00235d
RGB:
0 35 93
CMYK:
100 62 0 64
Pantone:
PMS 27577 C
Lapis lazuli

Hex color:
#005ca9
RGB:
0 92 169
CMYK:
100 46 0 34
Pantone:
PMS 2945 C
Argentinian Blue

Hex color:
#6cadde
RGB:
0 92 169
CMYK:
100 45 0 34
Pantone:
PMS 298 C
Trolley Gray

Hex color:
#7e8083
RGB:
63 194 204126 128 131
CMYK:
4 2 0 49
Pantone:
PMS Cool Gray 9 C
Neon Silver

Hex color:
#c8c8c8
RGB:
200 200 200
CMYK:
0 0 0 22
Pantone:
PMS 420 C