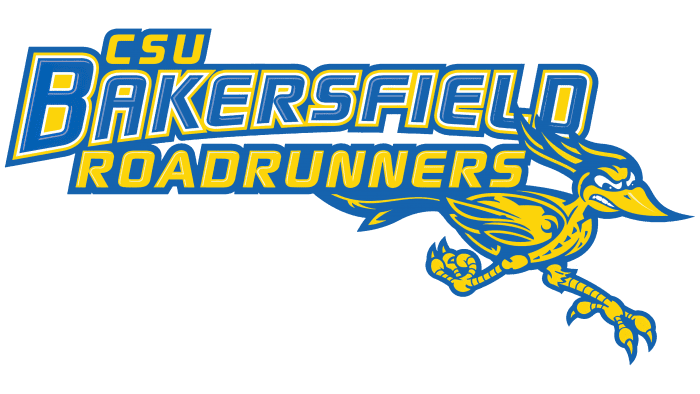 CSU Bakersfield Roadrunners Logo PNG
Purposefulness and aggression are the main characteristics of athletes reflected in the CSU Bakersfield Roadrunners logo. The dynamic Woody Woodpecker mascot has become a symbol of responsiveness, luck, and the ability to win even in critical situations.
CSU Bakersfield Roadrunners: Brand overview
| | |
| --- | --- |
| Founded: | 2006 |
| Headquarters: | Bakersfield, California, U.S. |
| Website: | gorunners.com |
California State University, Bakersfield own CSU Bakersfield Roadrunners Inter-University Teams. Until 2010, they were listed in the NCAA Division II, then began to participate in competitions at the level of Division I. In 2013, they entered the Western Athletic Conference, except for some sports. For a long time, the fight was related to the Pac-12, and beach volleyball – to the Big West Conference. For 2020, the final transition of all teams to the BWC is planned.
Meaning and History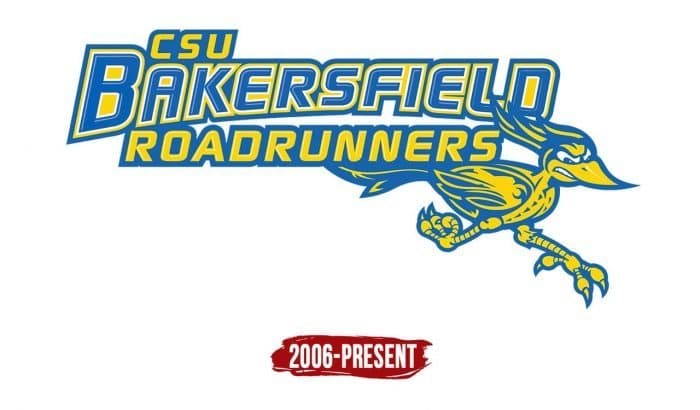 The official colors of the university are blue and gold. They are reflected in the sports logo. White is used as an extra to distinguish between individual details and as a neutral background. The emblem's main character is a running bird with a long tail, large crest, powerful legs, and a sharp beak bent up. She looks purposeful and aggressive.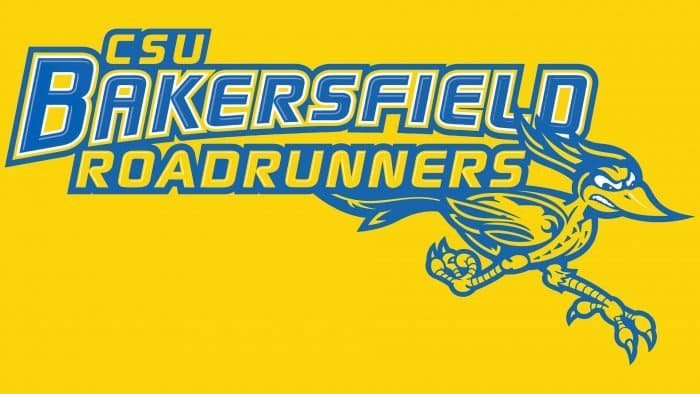 This is Rowdy the Roadrunner, the old mascot of the CSU Bakersfield Roadrunners. The mascot was introduced in November 1970 and unanimously won the student vote. The administration of the university approved the nickname of the teams, which is also present on the emblem. In the top line is the abbreviation "CSU," just below – the word "Bakersfield" and at the very bottom – "Roadrunners." To create the original lettering, the designers used italic sans serif font with rounded corners and outlined each letter with a wide blue outline.
What is CSU Bakersfield Roadrunners?

CSU Bakersfield Roadrunners (more precisely, Cal State Bakersfield Roadrunners) is the sports department of California State University in Bakersfield. It includes 16 collegiate teams that compete in NCAA Division I, representing the Big West Conference. The wrestlers participate in the Pac-12, and the swimmers and divers are part of the Mountain Pacific Sports Federation.
Font and Colors
CSU Bakersfield Roadrunners color codes
Blue

Hex color:
#3154a3
RGB:
49 84 163
CMYK:
70 48 0 36
Pantone:
PMS 7455 C
Gold

Hex color:
#fdb913
RGB:
253 185 19
CMYK:
0 27 92 1
Pantone:
PMS 7549 C