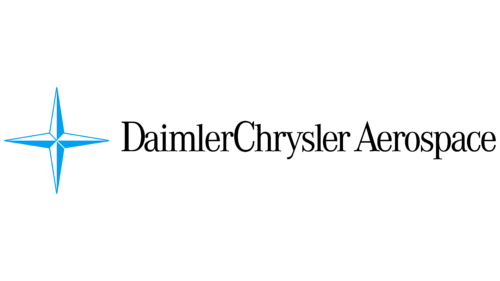 DaimlerChrysler Aerospace Logo PNG
The DaimlerChrysler Aerospace logo represents the brand's global reach and expertise in aviation technology. It serves as a symbol of innovation and precision, confirming the brand's reputation as a trusted player in the aerospace industry. The emblem stands for technical excellence and agility, promising customers, partners, and stakeholders reliability and advanced engineering.
DaimlerChrysler Aerospace: Brand overview
In 1989, Daimler-Benz AG embarked on a new endeavor by creating the aerospace subsidiary DaimlerChrysler Aerospace (DASA) to revolutionize the aerospace industry in Germany. This strategic move propelled DASA to the forefront as a leading manufacturer of airplanes and components.
In 1992, DASA acquired its competitor Messerschmitt-Bölkow-Blohm (MBB), seamlessly integrating it with its existing aerospace businesses, namely MTU München and Dornier Flugzeugwerke. This strategic merger strengthened DASA's position as a key player in the aerospace industry, increasing its capabilities and expanding its sphere of influence.
In July 2000. DASA joined forces with France's Aérospatiale-Matra and Spain's Construcciones Aeronáuticas SA (CASA), resulting in a new company: EADS, now known as the Airbus Group.
Meaning and History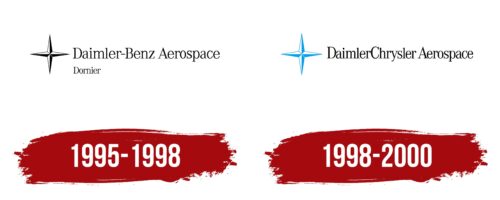 What is DaimlerChrysler Aerospace?

DaimlerChrysler Aerospace, known at various stages of its existence as DASA, Deutsche Aerospace AG, and Daimler-Benz Aerospace AG, has left an indelible mark. Hailing from Germany, the company has played an important role in creating state-of-the-art aerospace technology. The company began its journey as Deutsche Aerospace AG after the merger of several aerospace companies in 1989. After significant corporate transformations, including becoming part of Daimler-Benz and then DaimlerChrysler, in 2000, the company merged with Aerospatiale-Matra and Construcciones Aeronáuticas SA to form the European Aerospace Company (EADS), now known as Airbus SE.
1995 – 1998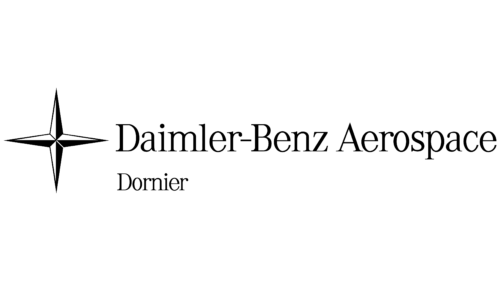 1998 – 2000
The logo of the German aerospace manufacturer depicts a double compass arrow: the vertical pair points north and south, and the horizontal pair points west and east. Through the center of these arrows is a thin line that divides the surface into two parts – white and blue. Thanks to this design, the emblem seems three-dimensional since the sharp rays have edges. To the right of the arrows is the name of the company. It is typed in a classic font with serifs and tiny notches. The letters are made with both bold and thin lines. The lettering is colored black, which gives the logo a professional look.
The compass arrows in the logo clearly indicate the company's focus on aerospace technology, suggesting a broad coverage of all areas. The thin line crossing the logo can signify precision, the most important quality of aerospace technology. The choice of black color for the company name conveys seriousness and officialism, which corresponds to the high level of development of the industry.