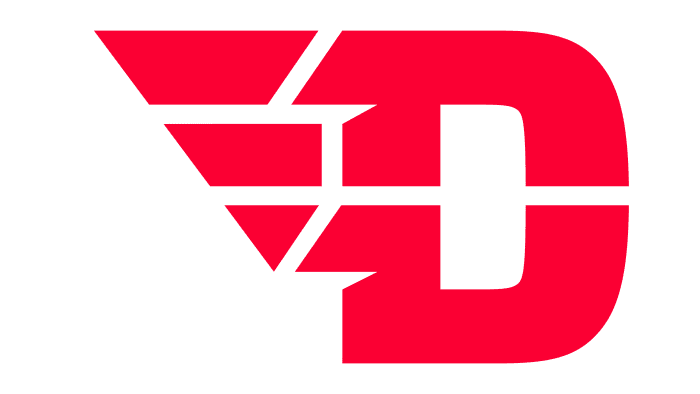 Dayton Flyers Logo PNG
The name Dayton Flyers, whose logo is stylized by the first letter, is a tribute to the Wright Flyer I of the Wright brothers. The symbolism of flight, movement, and speed is conveyed through the use of symbolic graphics and font. The emblem reflected the swiftness and quickness of actions distinguishing sportsmen of the brand.
Dayton Flyers: Brand overview
The sports division of Dayton Flyers is owned by the University of Dayton, the second-largest private university in Ohio. University teams participate in various conferences: Metro Atlantic Athletic Conference (golf), Pioneer Football League and NCAA Division I FCS (football), Atlantic 10 (all other sports). The nickname Flyers was given in honor of the Wright Flyer I. It was invented and built by the Wright brothers, the owners of a small bicycle shop in Dayton.
Meaning and History


The emblem of inter-university teams is made in an abstract style. It does not contain images of aircraft, pilots, or wings. The flight theme is expressed allegorically, through associative graphic images. For example, in 1995-2013 on the logo was the inscription "Dayton Flyers" with upper and lower underlining. The logo looked dynamic because the words were at an angle of about 40 degrees, and two diagonal lines were expanding upward.
In 2014, the flow changed: 160over90 agency developed a fresh concept, inspired by the symbols of aviation brands. The new emblem consisted of a stylized letter "D" and three blue stripes symbolizing the wing. Moreover, the designers used the font Vitesse, whose name is translated from French as "speed." In 2015, the blue elements turned red, which caused conflicting reviews.
1995 – 2013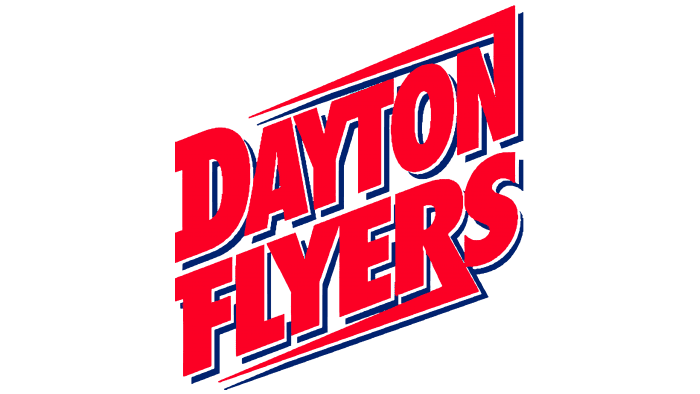 2014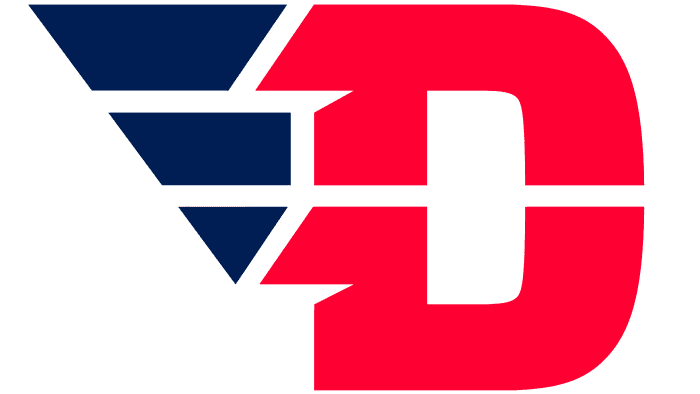 2015 – today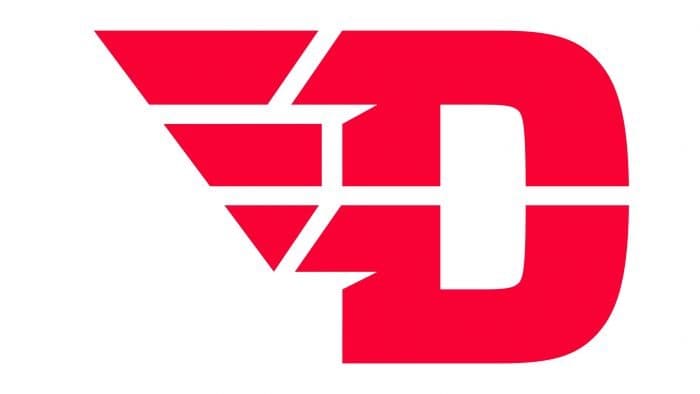 Dayton Flyers Basketball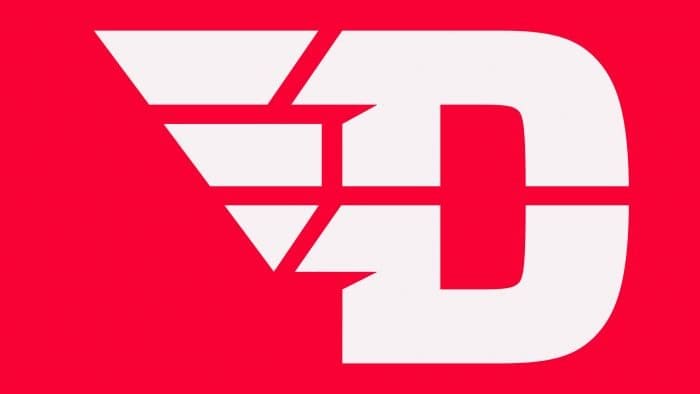 The first University of Dayton men's basketball team appeared in 1903. It competed with rivals from various clubs, schools, and colleges throughout the region. Now Flyers basketball players play in Conference Atlantic 10 and train with Anthony Grant. Their home stadium is called UD Arena.
Dayton Flyers Football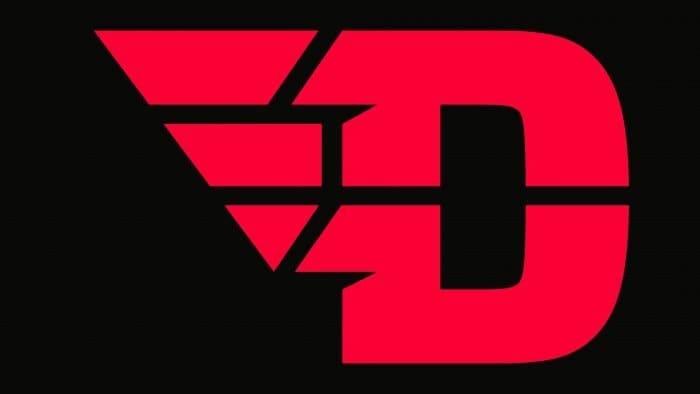 The first season of the intercollegiate American football team took place in 1905. During their stay at the NCAA Division III Dayton Flyers, they won two national championships. Also, the team won 11 Pioneer Football League conference championships. The head coach of the players is Rick Chamberlin.
Dayton Flyers Soccer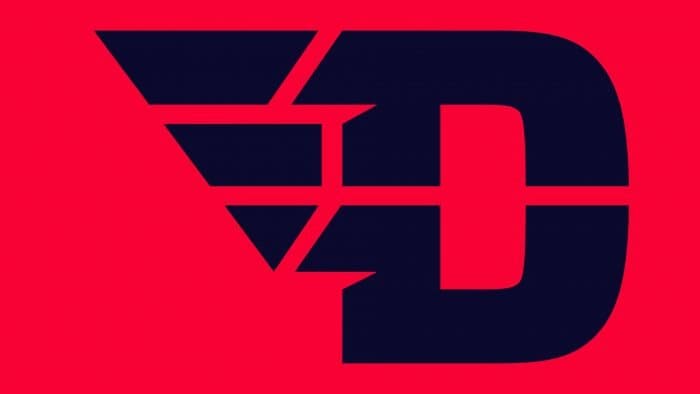 The University of Dayton has been sponsoring football since 1956. It is represented by the men's team, which consists of Conference Atlantic 10. According to the data for 2020, it participated in four tournaments of the National Collegiate Athletic Association.
Font and Colors
Dayton Flyers color codes
Red

Hex color:
#fb0033
RGB:
251 0 51
CMYK:
0 100 80 2
Pantone:
PMS Bright Red C