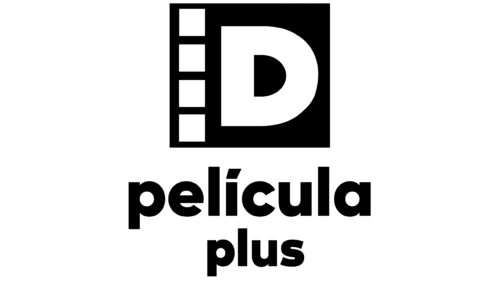 De Pelicula Plus Logo PNG
The De Película Plus logo serves as a contemporary, bold representation of the brand's identity, reflecting its commitment to delivering premium film content.
At the core of the logo is a black square featuring four smaller white squares arranged vertically on the left side and a bold, sans-serif capital "D" in white set in the center. This design evokes a sense of structure and precision, while the letter "D," possibly standing for "De," emphasizes the brand's initial and adds a sense of personalization.
The black-and-white color scheme is classic and timeless and allows for optimal contrast and readability. Black can symbolize sophistication and authority, and white signifies purity and simplicity, which could be seen as a nod to the brand's straightforward, quality-driven approach to content delivery.
Underneath the square emblem, the brand name "Película Plus" is written in lowercase letters in a bold, sans-serif typeface. This adds a modern and minimalist aesthetic to the logo while maintaining a strong and distinctive presence. The use of lowercase letters could suggest a friendly, approachable brand persona.
The De Película Plus emblem communicates a strong, reliable brand that is dedicated to providing top-tier film content. Its sleek design and monochrome palette underline the brand's modern, sophisticated identity.
De Pelicula Plus: Brand overview
| | |
| --- | --- |
| Founded: | 2012 |
| Founder: | Televisa Networks |
| Headquarters: | Mexico |
De Película is a renowned 24-hour cable television movie channel owned by TelevisaUnivision under Televisa Networks. With its extensive collection of films and a commitment to providing quality entertainment, De Película has become a go-to destination for movie enthusiasts in Latin America.
Meaning and History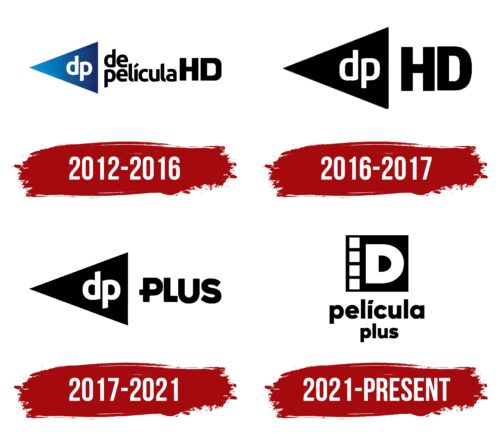 The brand identity of De Película revolves around its passion for cinema and its dedication to showcasing a wide range of films from different genres and eras. The channel takes pride in curating a diverse selection of movies that cater to various tastes and preferences, offering something for everyone.
The logo of De Película represents its brand identity. It often features the channel's name in bold, eye-catching typography, accompanied by visual elements that evoke the magic and allure of cinema. The logo's design captures the excitement and nostalgia associated with the movie-going experience, inviting viewers to immerse themselves in the world of storytelling and imagination.
De Película's brand identity is further enhanced by its commitment to providing a premium viewing experience. The channel ensures high-quality broadcasts, featuring movies in their original language with subtitles or dubbed versions to cater to a broad audience. This commitment to excellence and attention to detail distinguishes De Película as a trusted source of quality movie entertainment.
Moreover, De Película's brand identity encompasses its dedication to cultural preservation and celebration. The channel showcases a variety of films from different countries, celebrating the rich diversity of Latin American and international cinema. By offering a platform for both well-known and emerging filmmakers, De Película contributes to the growth and promotion of the film industry.
In summary, De Película stands as a leading brand in the world of cable television movie channels. Its brand identity is rooted in a love for cinema, a diverse selection of films, and a commitment to quality entertainment. De Película continues to captivate audiences with its curated movie programming, providing a cinematic experience that celebrates the art of storytelling and fosters a deep appreciation for the world of film.
What is De Pelicula Plus?

De Película, a movie channel owned by TelevisaUnivision through its subsidiary, Televisa Networks, operates round-the-clock on cable television. It broadcasts in Mexico, the United States, and throughout Latin America. The channel predominantly showcases licensed Mexican films from various eras, thereby providing TelevisaUnivision's extensive movie catalogue to its audience.
2012 – 2016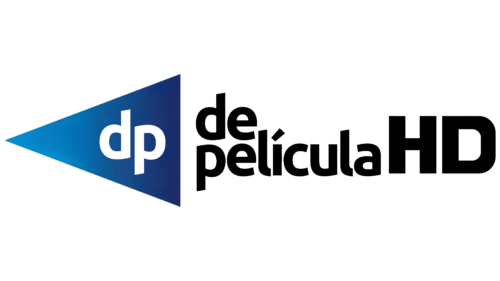 2016 – 2017

2017 – 2021

2021 – today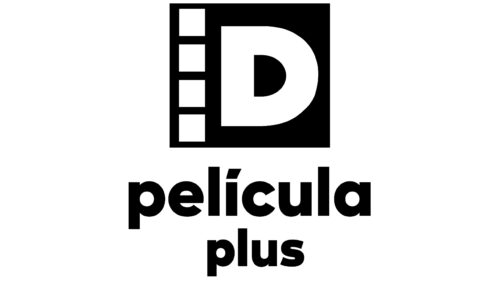 De Pelicula Plus color codes
Black

Hex color:
#000000
RGB:
0 0 0
CMYK:
0 0 0 100
Pantone:
PMS Process Black C