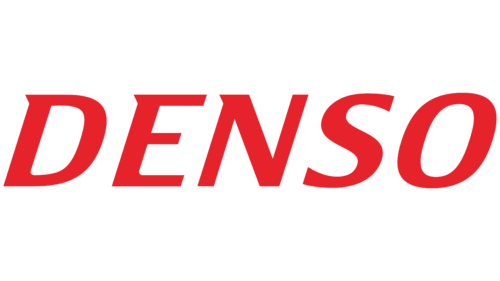 DENSO Logo PNG
Founded in Kariya, Aichi Prefecture, Japan, Nippon Denso Co., Ltd. came into existence in 1949 and was transformed into DENSO Corporation. The company, originally part of Toyota Motor Corporation, separated in 1955 and rose to prominence in the global automotive business.
The DENSO journey began in 1950 with the launch of its debut product, the Denso spark plug. Over time, the company has become a dominant player in the automotive sector, developing and manufacturing a variety of electrical components, from starters and alternators to fuel injection systems. DENSO's commitment to innovation and high standards has made it a reliable partner for many of the world's leading automakers.
In 1966, DENSO became a global brand by opening its first overseas sales office in Chicago, Illinois. This marked the company's entry into markets in over 40 countries, cementing its status as a significant entity in the international marketplace. DENSO continues to expand its international operations, offering innovative solutions and services to global customers.
Currently, DENSO Corporation is a recognized leader in the production of automotive components on a global scale. The company boasts a wide range of products, including powertrain, electronic, thermal, motion control, and safety components. In addition, DENSO offers a full range of system integration and after-sales support services, which is invaluable to automakers and drivers.
DENSO's commitment to innovation has revolutionized the automotive industry for decades. From developing the first commercially available electronic fuel injection system to continually pushing technological boundaries, DENSO has been at the forefront of automotive advancements. These groundbreaking innovations have revolutionized our driving experience.
With a focus on sustainability, DENSO is actively involved in reducing the environmental impact of transportation. The company is pioneering the development of advanced hybrid, electric vehicle, and fuel cell technologies to help create a more sustainable future.
DENSO Corporation has a rich history and an optimistic outlook as a global giant. Driven by a commitment to innovation and sustainability, it actively seeks to contribute to the development of the world.
In 1949, Nippon Denso Co., Ltd. was founded in Kariya, Japan, marking the beginning of a successful journey filled with innovation.
DENSO Corporation was founded in 1955, beginning a new chapter of innovation and progress.
In 1966, the company marked a significant milestone in global expansion by opening its first international sales office in Chicago, Illinois.
In 1971, Toyota opened its first overseas plant in Australia, a major step in global expansion.
In 1977, John won a gold medal at the prestigious WorldSkills competition, cementing his status as a master craftsman.
The first research laboratory in the United States was opened in 1991, ushering in a new era of scientific exploration and discovery.
The founding of DENSO International America in 2005 marked the beginning of an innovative journey to provide advanced technologies and services to global customers.
In 2016, the company celebrated its 70th anniversary.
In 2017, DENSO reached the carbon neutrality milestone, becoming the first automotive supplier to achieve this remarkable result, demonstrating its commitment to sustainability.
Meaning and History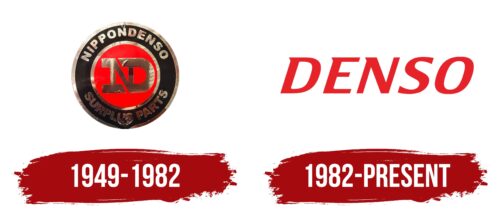 What is DENSO?

DENSO Corporation is a respected international manufacturer of automotive components based in Kariya, Aichi Prefecture, Japan. Originating as Nippon Denso Co. Ltd. in 1949, the company has developed independently from Toyota Motor, establishing itself as one of the leading players.
1949 – 1982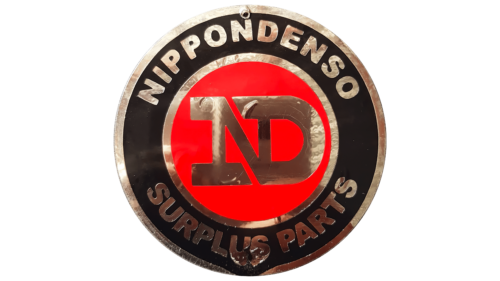 1982 – today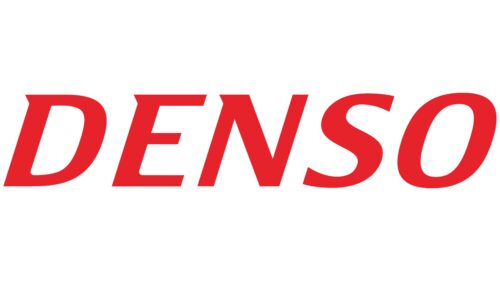 The logo of this Japanese auto parts manufacturer is associated with speed and energy. Its red color reflects a passion for cars, and the slanted font symbolizes forward motion. The short triangular notches on the letters convey the sharpness of the sensation of driving fast. In this design, the word "DENSO" becomes a flying meteor.
The red color of the logo is reminiscent of the taillights of a car hurtling through the night. The slanted letters seem to be pushed by the wind because they are flying so fast. The triangular notches give the letters a sharpness as if driving fast gives you adrenaline. It's simple, but it speaks volumes.
DENSO color codes
Pigment Red

Hex color:
#e6232a
RGB:
230 35 42
CMYK:
0 85 82 10
Pantone:
PMS Bright Red C