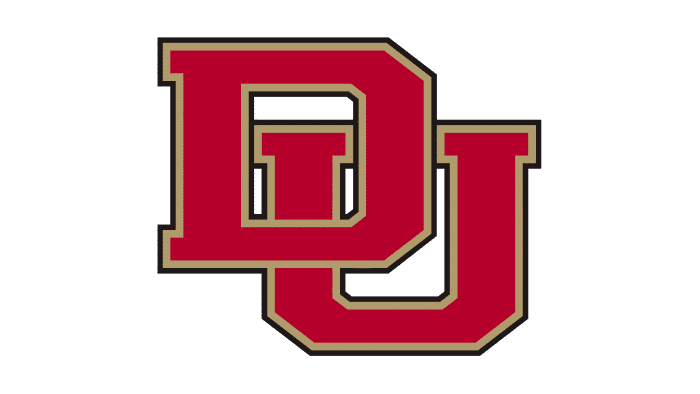 Denver Pioneers Logo PNG
The traditional textual minimalism that has become traditional in the identity of college sports teams characterizes the Denver Pioneers, whose logo is represented in an alphabetic monogram. It accentuates the brand name, symbolizing consistency in pursuing victory, strength, and resilience.
Denver Pioneers: Brand overview
| | |
| --- | --- |
| Founded: | 1968 |
| Headquarters: | Denver, Colorado, U.S. |
| Website: | denverpioneers.com |
| Logo downloads: | |
The University of Denver appeared in 1864 and two years later acquired the first sports teams. Now their number has increased to 17. The university runs the full NCAA Division I program, participating in competitions in volleyball, golf, tennis, football, basketball, lacrosse, hockey, diving, and swimming. Most of the teams representing him play in The Summit League, but some are members of the Big 12 Conference, Mountain Pacific Sports Federation, Big East Conference, NCHC.
The sports department is called Denver Pioneers after the American settlers who migrated west to develop new territories. This nickname was adopted in 1925. It was proposed by one of the students as part of the university competition.
Meaning and History


One of the first Denver Pioneers department logos matched its name. Central was the image of the pioneer discoverer: a bearded man in a raccoon hat with a tail. Artists "dressed" the drawn character in a sports uniform with the letter "D" on his chest. This option was used for 30 years – from 1968 to 1998. Then it was replaced by an emblem with a stylized bird that resembled a crab claw in shape. Under the image was the inscription "Denver Pioneers," divided into two lines.
The logo with the flying bird was relevant until 2006. After the redesign, the teams got a new distinctive sign: a monogram of dark red letters "D" and "U." They are located in such a way that perfectly complement each other. The font is characterized by short perpendicular serifs and the absence of rounded elements.
1968 – 1998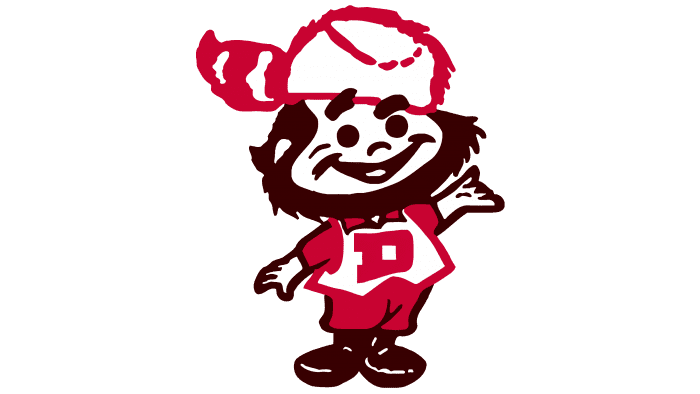 1999 – 2006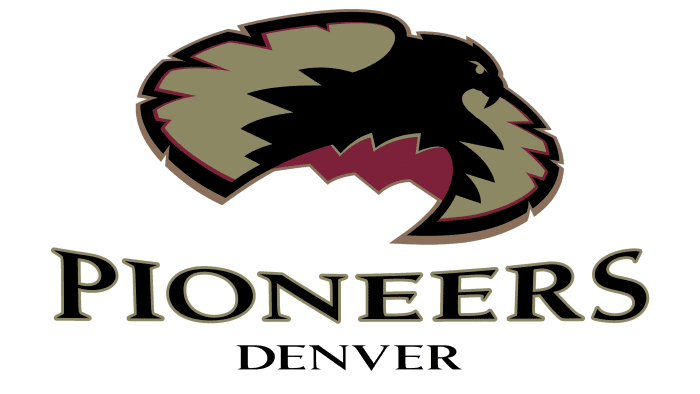 2007 – today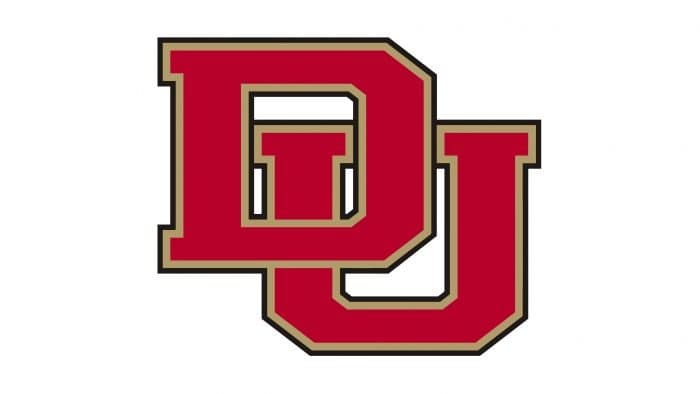 Denver Pioneers Basketball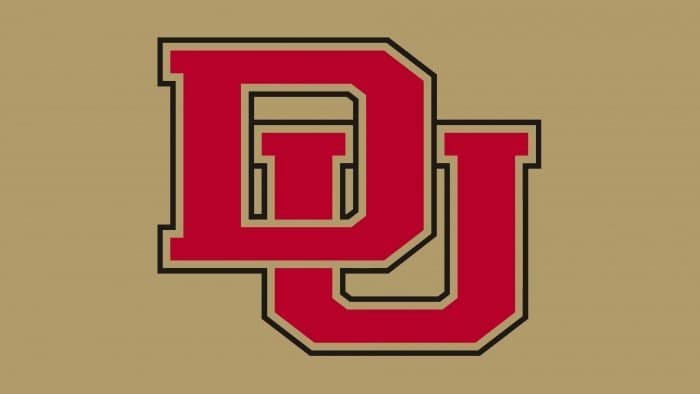 The University of Denver began sponsoring basketball in 1904. First, its team participated in regional competitions, then became an out-of-conference member of the NCAA Division I. From 1979 to 1992, it was part of the NAIA. It is currently owned by The Summit League, where it joined in 2013. In the same year, the men's team won the Western Athletic Conference championship and competed in the second round of the NIT, losing to Maryland.
Denver Pioneers Ice hockey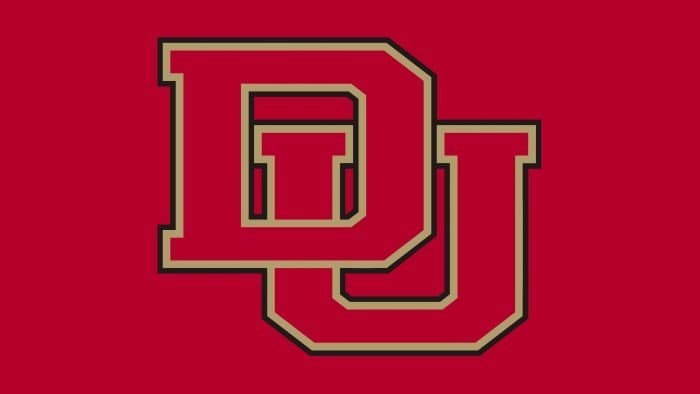 Hockey players Denver Pioneers played their first season in 1949-50. They are now competing in the NCHC under the leadership of trainer David Carle, taking part in the NCAA and taking second place in eight national championships.
Font and Colors of the Emblem
Denver Pioneers color codes
Antique Ruby

Hex color:
#8b2332
RGB:
139 35 50
CMYK:
0 75 64 45
Pantone:
PMS 7427 C
Shadow

Hex color:
#8b6f4b
RGB:
139 111 75
CMYK:
0 20 46 45
Pantone:
PMS 874 C
Black

Hex color:
#000000
RGB:
0 0 0
CMYK:
0 0 0 100
Pantone:
PMS Process Black C