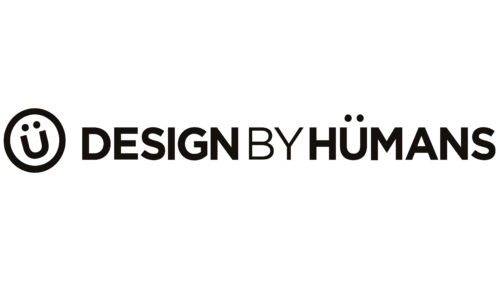 Design By Humans Logo PNG
Design By Humans: Brand overview
Founded in 2007 in the US, Design By Humans began its journey as an online hub, providing global artists and designers the opportunity to showcase their talent through t-shirt designs. However, in 2009, the company moved from simply utilizing the marketplace to exclusively collaborating with select artists and subsequently launched its signature clothing line.
Between 2009 and 2011, the community of artists and a variety of t-shirt designs grew exponentially. Not stopping there, Design By Humans expanded its horizons in the following years, adding products as diverse as prints, phone accessories, and beverage mugs to its catalog.
In 2013, the company celebrated a significant milestone: it paid its family of artists more than $1 million in royalties. Focusing on global markets, the company took its first steps outside the United States: in 2013-2014, it entered Europe and Australia. A year later, in 2015, the company received a $4 million Series A investment to focus on technology improvements and overall business expansion.
In 2016, Design By Humans made its market debut, opening its first retail location in the bustling city of Las Vegas. Fast forward to 2023, and the brand will still offer fashionable clothing with a unique artistic flavor. At the same time, the company prides itself on adhering to ethical sourcing and production standards. Two important milestones in the company's journey are the transition to branded apparel in 2009 and the relentless expansion into the international market over the past decade.
Meaning and History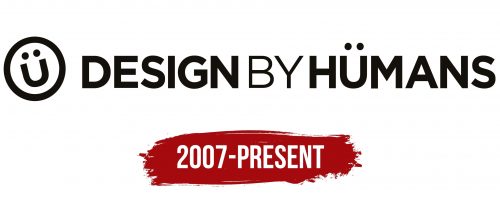 What is Design By Humans?

Design By Humans is a global marketplace that has been connecting creative minds around the world since 2007, allowing them to express themselves through wearable art and inspire others with their unique creations. The brand has brought artists, gamers, musicians, and YouTubers together, giving them a platform to express themselves through art.
2007 – today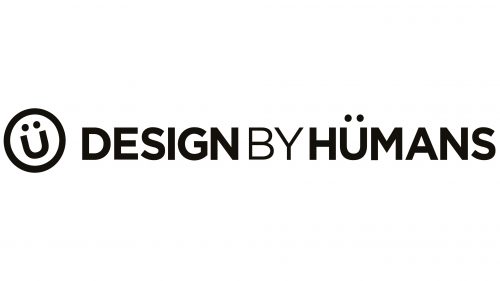 An American company that sells t-shirts with designer prints has a strict but friendly logo. What makes it friendly is the smiley face emoji icon. This unique emoji is drawn with an incredibly large smile, narrow but occupying two-thirds of the face. Overall, it resembles a horseshoe-shaped magnet and a capital "U." At the top are two dots symbolizing eyes. To the right of the circle is the name of the online platform. Two words in the name are in bold (first and last), and one is in thin (middle). This helps them stand out since they are close together.
The smile on this emoji is reminiscent of something out of a comic book: it's really big and almost goofy. The combination of bold and thin letters in the title is a little game of "find the difference," making your eyes go from one word to the next. It's a clever way to maintain interest without being too flashy.
Design By Humans color codes
Smoky Black

Hex color:
#14110c
RGB:
2017 12
CMYK:
0 15 40 92
Pantone:
PMS Black 6 C