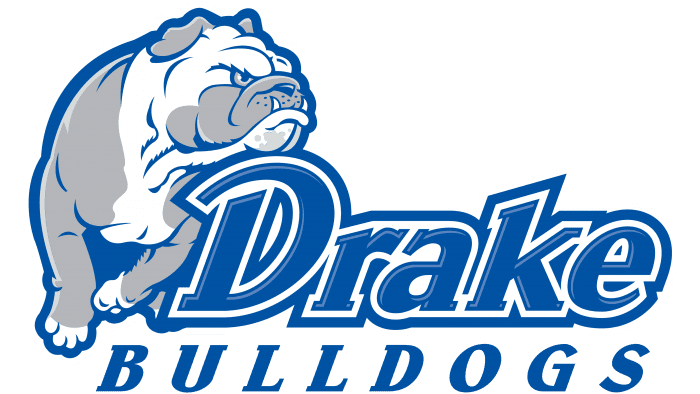 Drake Bulldogs Logo PNG
The mascot, which displays the logo of the Drake Bulldogs, founded in 1956 at the local University, has an unconventional design. Terrible but not threatening, with a thoughtful look, he symbolizes the thoughtfulness of tactics, hidden strength, and confidence, constant readiness for action.
Drake Bulldogs: Brand overview
| | |
| --- | --- |
| Founded: | 1956 |
| Headquarters: | Des Moines, Iowa, U.S. |
| Website: | godrakebulldogs.com |
Drake University began to develop a sports program in 1893. At first, he sponsored only baseball and football, then moved on to other disciplines. Until 1908, the teams were called The Drakes. Everything changed after the new football coach John L. Griffith brought the English bulldogs to the field. That's how the Bulldogs nickname stuck to the sports department.
Drake Bulldogs compete in the NCAA Inter-University Competition at Division I. Most teams are part of the Missouri Valley Conference. The rest are distributed by Summit League, Metro Atlantic Athletic Conference, Pioneer Football League, depending on the sport.
Meaning and History


The logos of the department depict its main mascot – the bulldog. In 1956-2004, he was presented in an anthropomorphic image: he walked on his hind legs, and waved his forepaws, like hands. The letter "D," which was depicted on the animal's sweater, indicated the emblem belonged to the Drake University teams.
In 2005, the dog ceased to resemble a cartoon character. Artists painted a real bulldog, highlighting even folds on the skin. To the right of the animal was the inscription "Drake Bulldogs." Both words differed in the font: the first was stylized, with the original letter "D," and the second simple, with standard typography. After the emblem redesign in 2015, the overall style was preserved, but the dog began to look less realistic.
What is Drake Bulldogs?

Drake Bulldogs is an athletic department consisting of 18 student teams located in Des Moines, Iowa. It is affiliated with Drake University and represents it in the NCAA Division I as part of the Missouri Valley Conference. Athletes also participate in the Summit League, Metro Atlantic Athletic Conference, and Pioneer Football League.
1956 – 2004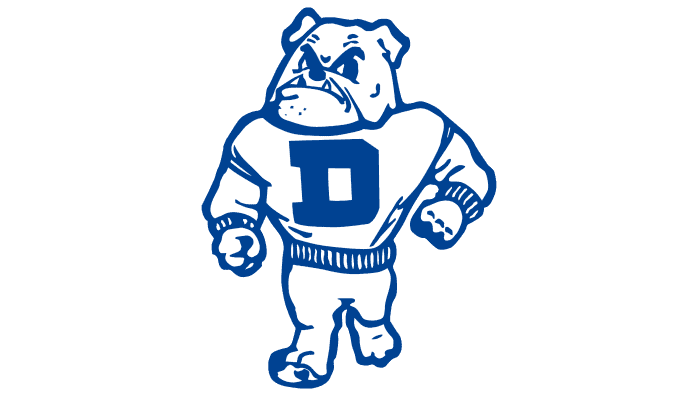 2005 – 2014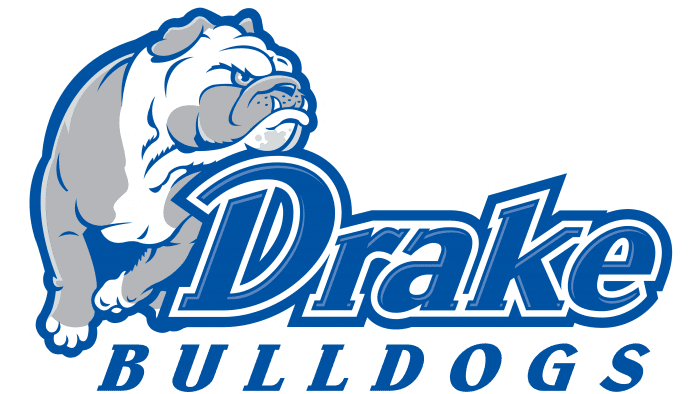 2015 – today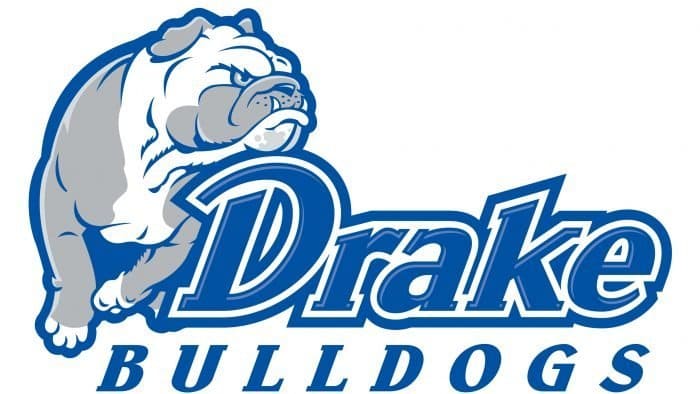 Drake Bulldogs Basketball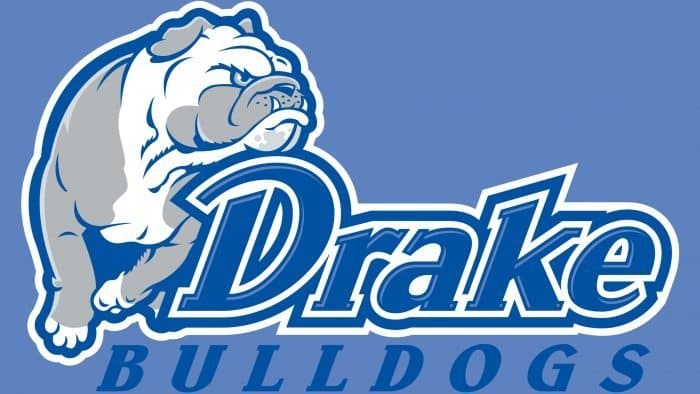 The Drake University basketball program appeared in 1893. The men's team became famous because they managed to reach the final four in 1969. Also, she had many winning seasons. The most successful period is from 1960 to 1986 when Bulldogs regularly fell into national rankings.
Drake Bulldogs Football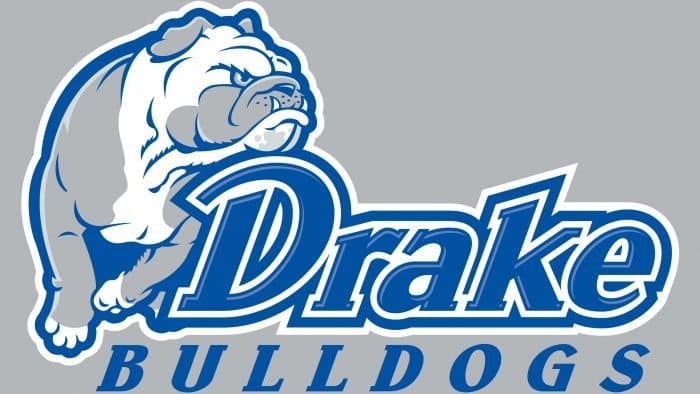 Since 1893, Drake University has been participating in intercollegiate football competitions. The men's team competes in the Pioneer Football League, which entered in 1991. Currently, the head coach of the players is Rick Fox, who took this position in 2013.
Font and Colors
Drake Bulldogs color codes
Dark Cerulean

Hex color:
#004477
RGB:
0 68 119
CMYK:
100 43 0 53
Pantone:
PMS 541 C
Spanish Gray

Hex color:
#999999
RGB:
153 153 153
CMYK:
0 0 0 40
Pantone:
PMS Cool Gray 7 C