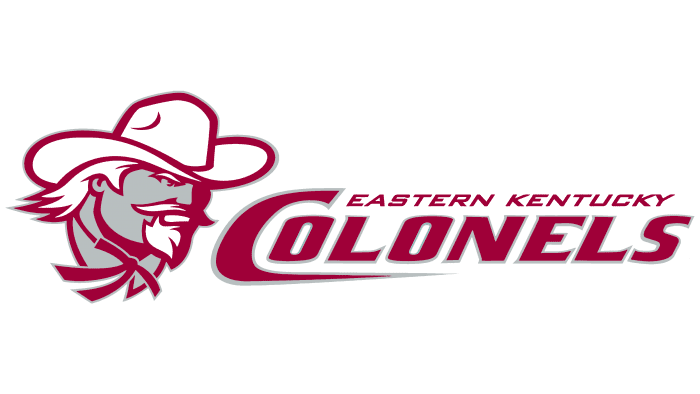 Eastern Kentucky Colonels Logo PNG
Represents the Eastern Kentucky Colonels logo featuring Colonel Collegiate University. Founded in 1966, it remains an adherent of many years of tradition, demonstrating courage, nobility, hidden strength, and commitment to ideals.
Eastern Kentucky Colonels: Brand overview
| | |
| --- | --- |
| Founded: | 1966 |
| Headquarters: | Richmond, Kentucky, U.S. |
| Website: | ekusports.com |
Eastern Kentucky Colonels are seven male and nine female intercollegiate teams representing Eastern Kentucky University in NCAA Division I competitions, including the FCS division. Teams participate in the Ohio Valley Conference and compete with Western Kentucky Hilltoppers. The Sports Department is named after Colonel Collegiate University Mascot until the 1960s was known as Maroons because maroon has been part of the university's official color palette since its foundation in 1906.
Meaning and History


The old Eastern Kentucky Colonels emblem, which was used from 1966 to 2004, did not differ in variety. It was the inscription "EKU" – an abbreviation for the full name of the institution. The dark abbreviation is circled in double. There are no letter-spacing: the characters are located right next to each other, "K" and "U" merge at the top.
Since 2004, the logo includes a graphic element. Artists depicted the head of a man with gray hair, a beard, and mustache, and lowered eyebrows. As planned by the authors, this is the same colonel who is the mascot of sports teams. He wears a wide-brimmed hat and bow tie. On the right is the inscription "Eastern Kentucky Colonels," divided into two lines.
What is Eastern Kentucky Colonels?

Eastern Kentucky Colonels is an athletic department consisting of 18 student teams participating in intercollegiate programs on behalf of Eastern Kentucky University in Richmond. They are members of the NCAA, where they compete at the Division I level. Representatives also belong to the ASUN Conference (from the 2021-2022 season) and the Western Athletic Conference (for soccer).
1966 – 2004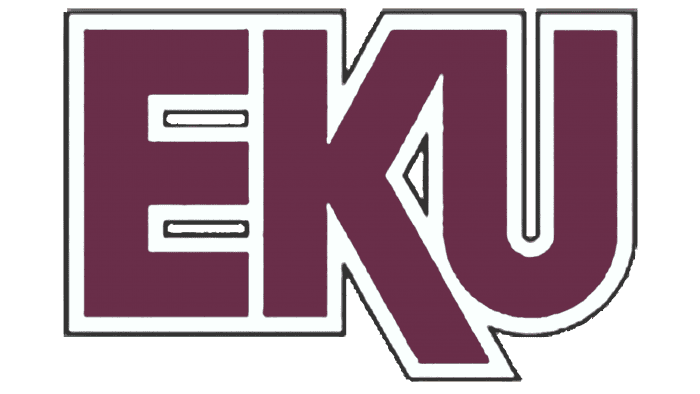 2004 – today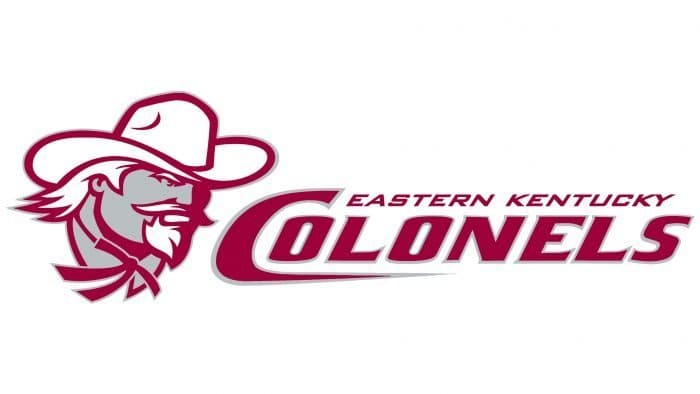 Eastern Kentucky Colonels Basketball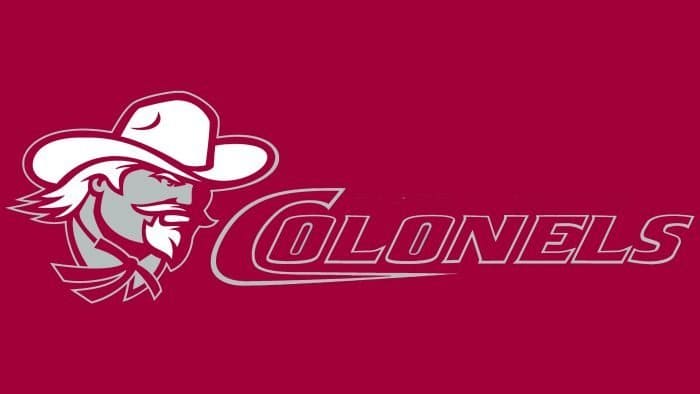 The EKU men's basketball team has competed seven times in NCAA tournaments. However, she won three times in the championship of the Ohio Valley Conference. The women's team has five victories in KWIC. Since 2019, athletes have been training Samantha Williams. The home stadium of all college basketball players is McBrayer Arena at Alumni Coliseum.
Eastern Kentucky Colonels Football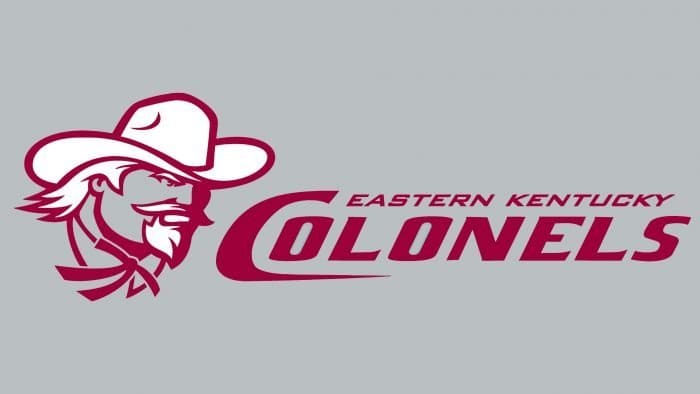 Eastern Kentucky University is famous for its football team, which competes in the Football Championship Subdivision. She became famous because she twice won first place in the Division I-AA National Championships and got 22 OVC titles. The White Stripe came at a time when Roy Kidd coached the players.
Font and Colors
Eastern Kentucky Colonels color codes
Old Mauve

Hex color:
#611f34
RGB:
167 30 49
CMYK:
5 100 71 22
Pantone:
PMS 7421 C